Have You Planned Thanksgiving Dinner Yet?
Posted on November 8, 2019 by Laura Myers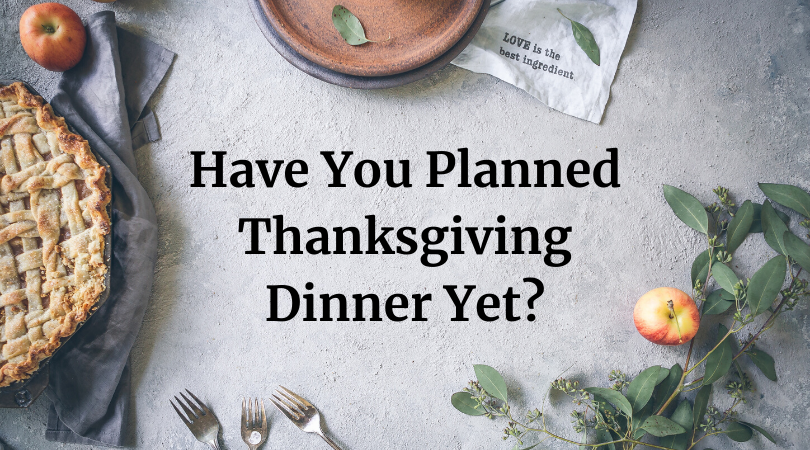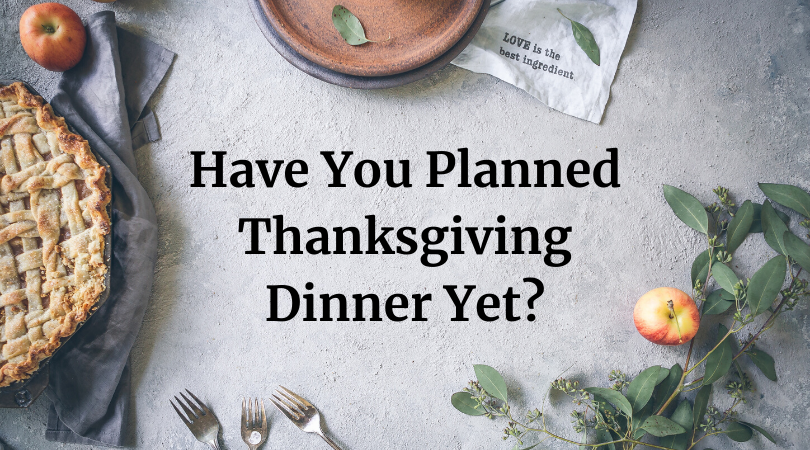 As I mentioned last week, I am finally living near my family and plan to contribute something to the family feast. I'm still not sure who is hosting, but I do know I'm not! However, I am more than willing to help plan the meal and get the table all set.
How Fancy Is Your Group?
To some extent, your menu will be dictated by the preferences of the people around the table. If there are a lot of kids, you'll need to tone it down some, or set up the kid's table with some more kid-friendly options. For a group of adults, you can probably branch out a bit past the traditional sides. A few updates to make are mashed sweet potatoes instead of canned sweet potatoes with marshmallows; homemade cranberry sauce instead of the canned jelly; and pumpkin cheesecake instead of pumpkin pie.
The turkey can be changed up a bit as well, you can brine one you plan to roast, deep fry one for super crispy skin and a juicy interior, or smoke one. I have had all three over the years, and I don't have a favorite, all are wonderful. However you decide to prepare it, I strongly recommend you don't skip prepping the meat.
What Kind of Sides Should You Have?
Regrettably, I can't answer that question for you. I have learned from eating at other people's homes that there are some pretty strong opinions about what should be on the table. But if you aren't sure what to make, or are feeling like trying something new, Bon Appetit put together a list of 120 side dishes to shake things up with. I scrolled through the list and saw quite a few I'm excited to try!
Hosting is Expensive
To keep expenses in check, don't be shy about asking people to contribute in some way. If you have a menu all planned out, you can share the recipes whether it's the family secret or a new one you have discovered. Another idea is to borrow what you don't have rather than buying things. Back in the days when the military was still transient in the west, families only had enough dinnerware for their own family. So, if anyone wanted to entertain, they would borrow from whoever was coming in order to be able to seat everyone and be able to feed them. These days, you might want to borrow a roasting pan or your parent's china to set the table rather than spending money on something you will rarely use.
Let BillCutterz Help You Save
Take a few short minutes to sign up and submit your bills, or to update your account if you are already a customer. Then you can use the money our Savings Experts free up to help pay for your holiday meal!