8 Reasons to Put Your Credit Card to Use
Posted on November 11, 2019 by Guest Author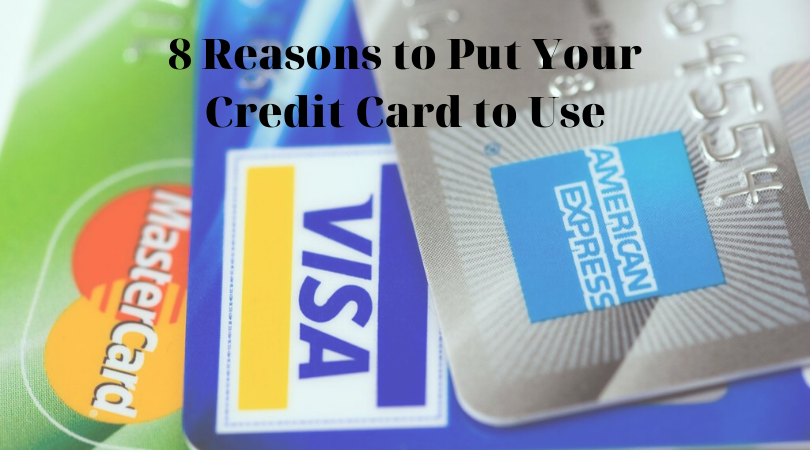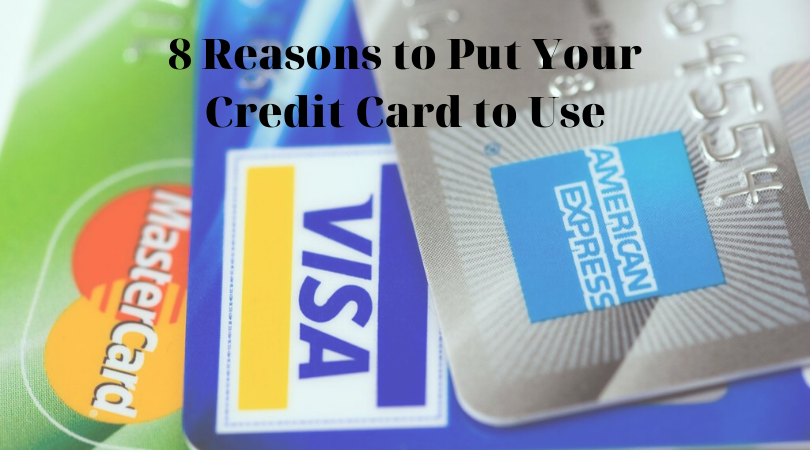 Guest Post by Rebecca De La Rose
Throughout the years, many people have been told to stay away from credit cards. While it's true credit cards can leave individuals in debt, you can benefit from a line of credit if you use it responsibly. In many situations, you benefit more when paying using a credit card instead of a debit card. Let's discuss some of the reasons you should use your plastic more often.
The Signup Bonus
If you love getting free stuff, then you can look forward to the perks of getting approved for a credit card. Many times, companies offer signup bonuses that can be worth more than $250. Some other rewards you may receive include reward points, which can be redeemed for airline tickets, gift cards, and more.
Gain Points & Rewards
Unlike debit cards, credit cards give members points based on the dollars you spend. During promotional periods, you may receive double or triple the reward points when you use the card for purchases in certain categories, such as dining or transportation. Many credit cards also have a catalogue members can shop from using their points.
Get Cash Back
Along with reward points, credit card users can also look forward to cashback on purchases. In the beginning, most companies offer 1% cashback on your purchases. However, some cards, which you may find on Nova Credit, give users up to 6% on purchases made using a credit card and make using your card even more worth it.
Fly for More Value
Do you envision yourself going on more vacations in the future? Using your card allows you to build up frequent flyer miles for the airlines you use. When flying, you can earn one or two airline miles for each dollar you spend, resulting in high savings for future flights if you find yourself in the air often. With frequent flyer miles, you can earn enough miles for free flights in just a few months.
Enjoy Increased Safety
When you use credit cards, you gain an extra level of safety and fraud is much less likely. If a debit card is used by an unauthorized individual, the money gets taken from your bank account instantly. With a credit card, you avoid the domino effect that can occur when funds are missing from your account.
Once you notify the issuing card company that there are charges you don't recognize, they can resolve the issue and you don't have to worry about losing money.
You Have a Grace Period
As previously stated, using a debit card means the money you spend is taken from your account as soon as the purchase is completed. Credit cards allow your money to stay right where it is and all you have to do is make the minimum payment each month. You'll be able to make purchases without watching your bank account as closely, giving you a bit more freedom.
You're Insured
Insurance is essential in many areas of life, including with your bank account. Credit cards come with insurance, protecting customers from fraud and other threats to their personal information and finances. Many people don't realize the protection they have, such as travel insurance, extended product warranties, rental insurance, and more.
They're Accepted Everywhere
Debit cards aren't always the most convenient way to pay – there are even times when debit cards may not be accepted as payment. Hotels or car rentals often prefer or require having a credit card on file instead of a debit card just in case damage occurs or extra charges are accrued. When paying with a debit card, companies may put high holds on your account and your payment may not be accepted in foreign countries.
Credit cards may not have the best reputation, but the way you use the card determines whether or not it will be a positive or negative factor in your life and to your credit. When using cards, aim to keep your utilization ratio low and pay every monthly bill on or before the due date so that your account stays current. Before delving into the world of credit cards, it's important to understand how to use credit cards in the most responsible way.