Summer Parenting is Expensive
Posted on May 3, 2019 by Laura Myers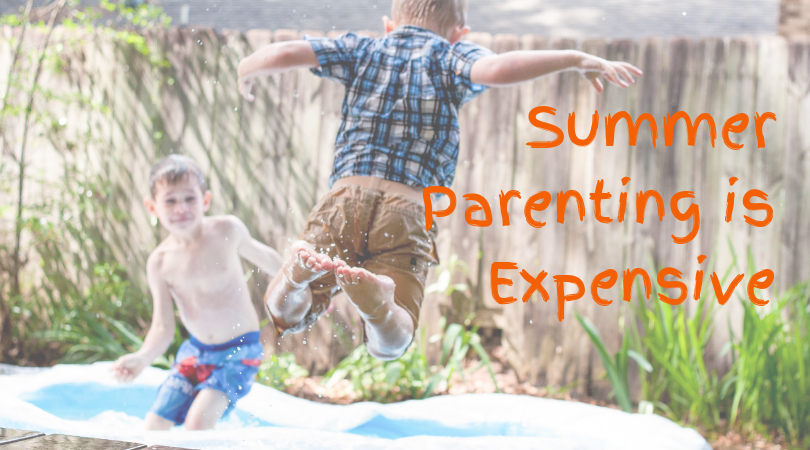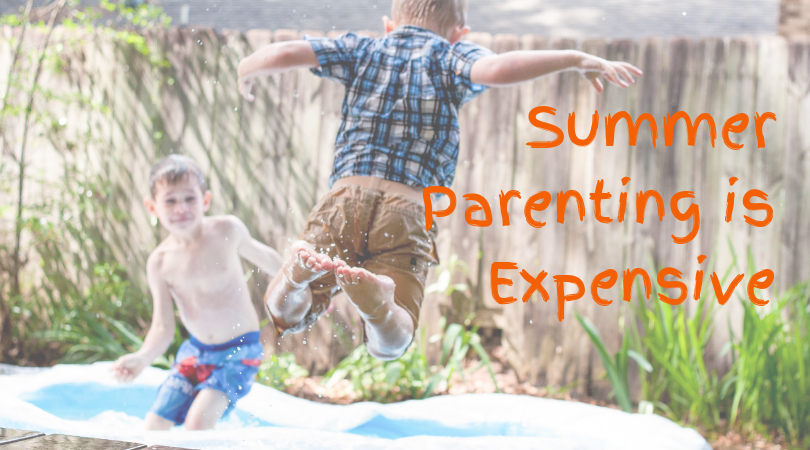 Of course, parenting is always expensive, but summer brings its own set of costs. Back in my day, it was more common to have a mother who was able to stay home with the kids, so summer just meant more time with them. These days that is more the exception than the rule. So, what are parents supposed to do?
What Does Summer Cost?
According to a care.com piece in 2018, the average cost for a day camp is $314, and the average for sleepaway camp is $768 for a week. While that may sound low, consider that a child with two working parents (or a single parent) will potentially need 12 weeks of summer care. That obviously becomes a prohibitive number for many families. If you back out a few weeks for vacation time, it's still crazy high!
How to Rein in the Cost
As I researched this piece, I was really interested in the creative ways that parents dealt with reducing summer costs. The most common was using family to help with caregiving. This ranges from having nearby family members help with pickup/drop-off at day camp to having kids visit family members for a week or more. I remember being shipped off to my grandparent's house for a month as a kid each summer, and I loved it. They had a backyard pool, I had friends there I saw each year, and I even got to see a few cousins each visit. To me, it was a perfect vacation from my everyday life.
Not everyone will have this option, however. A few other ideas are to trade kids with other parents nearby, try working from home a day or two a week if your kids are fairly self-sufficient, or as one mother detailed, set up a day camp at your home and charge a small fee per child.
If you have older children, the options open up some. You can encourage them to get a summer job or volunteer somewhere. Both will teach them great habits for the future and might help them to decide what kind of career they would like. Both my niece and nephew were competitive swimmers growing up, and both ended up working as assistant coaches for their summer team. Now, as adults, both are in roles with students. I think that coaching helped them realize that they like influencing kids of all ages.
Is Free a Possibility?
According to one article I found, there are free options that don't involve family members. For instance, there is a program called Communities in Schools that has some free summer camp options for low-income students. You can get information through their national website on what communities have a chapter. Your local school may have resources available for additional childcare, or even your place of worship. It costs nothing to ask around other than your time, so don't be shy about questions.
Use FSA Money
If you have an FSA (Flexible Spending Account) set up at work, you can tap those funds to pay for additional childcare costs of summer. It's too late to plan for this summer's costs, but you can start thinking about next year's contribution amount now. In that same vein, if you know about how much an expanded day care program will cost, set up an automatic transfer to a savings account each paycheck. If the money is never in your regular checking account, it's easier not to think about it.
Don't Be Hard on Yourself
I think the hardest part is remembering that in the future your kids won't remember the things you weren't able to give them like fancy camps and day trips to amusement parks. What they will remember is that you took care of them the best you could and that you loved them. At least that is what I remember the most!
Extra Screen Time
There is nothing wrong with letting your kids have a little extra time watching tv or playing games on the computer if you need to focus on something else. The good news is that BillCutterz can help you make sure that you aren't wasting time trying to haggle over your monthly bills because you're overpaying for services like cable/satellite and internet. It only takes a few short minutes to sign up and submit your bills, then our Savings Experts will take the time to negotiate your bills for you. Then you can get back to the important job of enjoying your kids!