Cooking to Relax and Save Money
Posted on February 22, 2019 by Laura Myers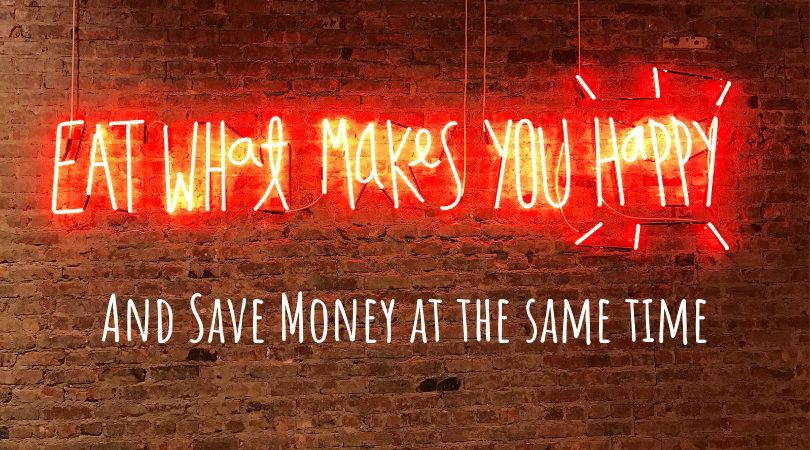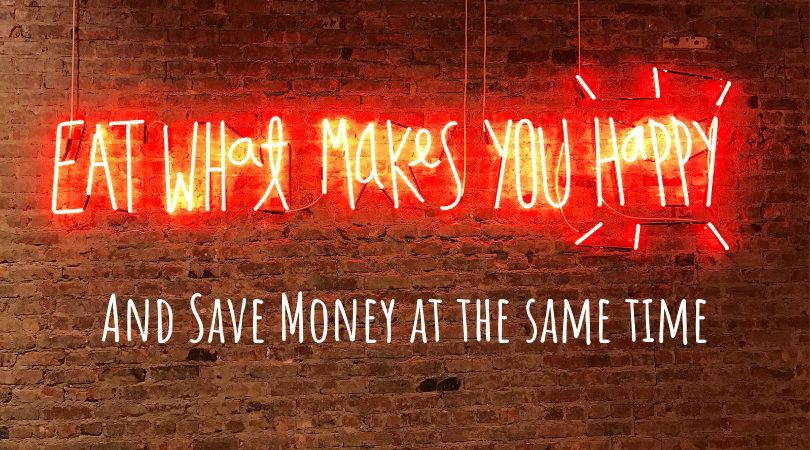 Lately, a friend has visited a few times to help me around the house.  I keep offering to cook for us, but each time I offer she says, "Oh, don't go to the trouble." As one of those crazy people who finds the process relaxing and a good creative outlet, I also know that it's far less expensive to cook at home than to eat out. I have mentioned meal planning before, but I'm going to talk a bit more in-depth about it today.
Creative Outlet, What Does that Mean?
I'm not saying you need to make your meals look like the fancy plates in an expensive restaurant, although presentation goes a long way. I'm saying that as you get more comfortable cooking regularly, you are likely to enjoy the process more. I love to analyze meals I get other places to try to duplicate them at home. Because I cook often, it's easier for me to break food flavors down. Taking a recipe and making it my own by tweaking it to match my taste or skill level is the creative part. I almost always make things the first time as written, or as close to it as I can get, and as I eat it, I mentally note what I would change, if anything.
Even simple recipes can be tweaked a bit. For instance, since keto (very low carb) eating is so popular right now, people are always looking for ways to enjoy favorite meals in a new way. One that I have found that is fun to change is "Egg Roll in a Bowl" which can be found on many different cooking blogs. I started with this version for my Instant Pot, and over time I have made several changes to improve it to my taste. Mostly I found it bland, but because I have made many Asian recipes over the years, I know how to fix it. Feel free to email me for my version.
Meal Planning is a Creative Outlet
My mother said for years that she knows about 10 recipes by heart and she just cycles through them over and over. This was probably true when we were kids, but now she has definitely branched out and really enjoys making new things every week or so. It's not as fun for me to plan my meals out since I live alone, so I always try to plan meals that I can either freeze part of the leftovers or don't mind eating for a few days.
When you can work like a chef and plan meals that use up what you already have (daily specials came from kitchen challenges according to Anthony Bourdain) or use the same fresh ingredients in a few different ways, you can get really creative. I don't mean have a week of all tomato-based Italian meals, I mean using that huge bundle of broccoli two different ways or making savory sandwiches after cooking a roast.
Cooking Saves You Money
Even if you're cooking "fancy" meals, it is still cheaper than eating out. Obviously, there are going to be busy days when you don't feel like cooking, but that's when you grab a meal out of the freezer. On the weekends, enjoy an evening of making a meal with your partner or kids. You can chat and share chopping and stirring duties. Going back to my comment about finding it relaxing, I love to have someone around when I'm cooking to chat and then share a meal with.
Don't Know How to Chop Vegetables?
I am here to tell you that YouTube is a great resource to learn how to chop different types of vegetables and basic knife skills. There are also videos that explain cooking terms so that recipes make more sense. You can also get thousands of recipes by just searching, "Recipes for _____" and fill in the rest.
We Can Cut Your Bills for You
While none of our Savings Experts will come to your house to help you with dinner, we are always ready to save you money on your monthly bills. Simply carve a few minutes out to sign up and submit your bills, then relax with a new recipe and plan your next evening in enjoying what you've created.