What's on Your Bucket List?
Posted on December 20, 2018 by Laura Myers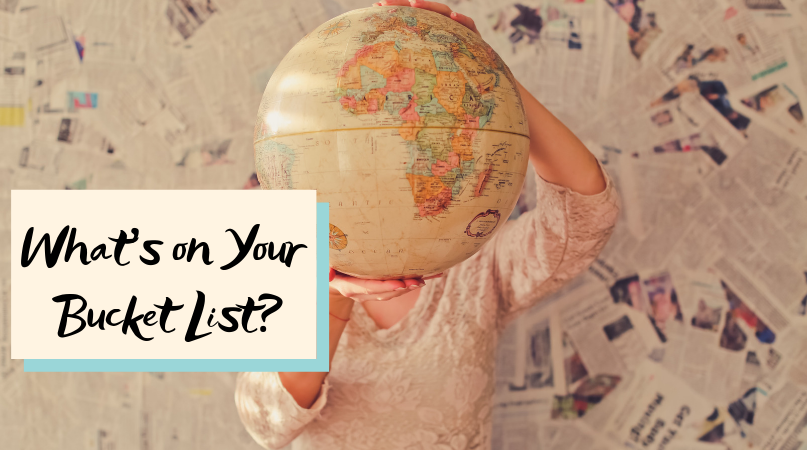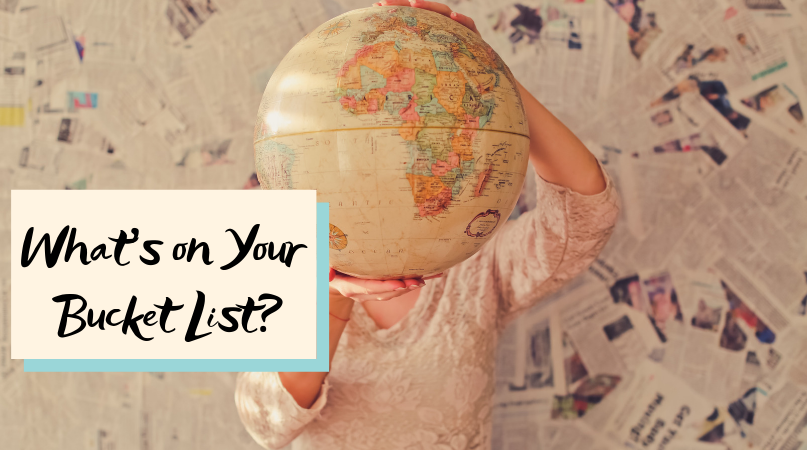 What is it about the end of the year that makes us introspective? I tend to start thinking about what I have done in the year that is ending, and what I want to do in the coming year. It's a great time to update my bucket list.
What is a Bucket List?
This is one of those phrases that means something different to everyone. To me, it's hopeful and so much more interesting than a "goals list." Goals always make me think of that dreaded interview question, "Where do you see yourself in five years?" I'm pretty sure the expected answer isn't "On a sailboat in the Caribbean." So, to me, a bucket list is a wish list of things I want to do in the future. Some things (see my sailboat comment above) are possibly dreams, but if they aren't on my list, I may not work toward making them happen.
How to Come Up with Your List
Start by naming it. I know that sounds odd but bear with me here. The name you give it will very likely help you narrow it down or expand it. Something like, "Travel Bucket List," is pretty focused, and it's easier to come up with a list of related items. If you already have a wish list of travel destinations, try a broader topic like, "Conquer This," and list things that make you nervous. For me, that would include taking a vacation alone. I have gone away for the weekend alone, but never more than that. One of my friends regularly travels to other countries by herself, and I am always impressed by her bravery.
How Many Items?
Again, this is a personal list, it can be as long or as short as you want. Or you can have many lists, each one with a theme. Perhaps one could even be "Professional Goals." At the end of the year, take time to check off what you have done and add to the list. You might even want to take some things off. For instance, my niece gave up her dream of a date with her favorite college quarterback when he got married.
Add a Few Deadlines
Overall your list should be lifetime goals, but some of the items should probably have timeframes attached to them. For instance, some travel needs to happen while you are still physically able to do it. My parents owned RVs for many years, however, about when my dad turned 80, they sold their last one. Both have great memories of being able to just go wherever their whims took them and that part of their bucket list is done. Depending on your current age, you might want to designate some things to do before your next milestone birthday.
Track your List
There are myriad of ways to track your list. There is nothing that says you always have to use the same method. If you are a paper person, a notebook with tabbed sections would work well. I'm a fan of Excel, so I'm thinking a spreadsheet with multiple pages will function well for me right now. A quick google search shows that there are quite a few online systems and a few smartphone apps you can use.
How to Pay for Your Dreams
So many dreams take money, so how will you pay for them? This blog post gives tips to build an emergency fund, and the same tips can certainly be used to build up a Dream Fulfillment Fund. One of the tips is to use BillCutterz, and we would be honored to help you save some money for an emergency fund or other future goals.