Use a Travel Checklist to Save Time & Money
Posted on July 13, 2018 by Laura Myers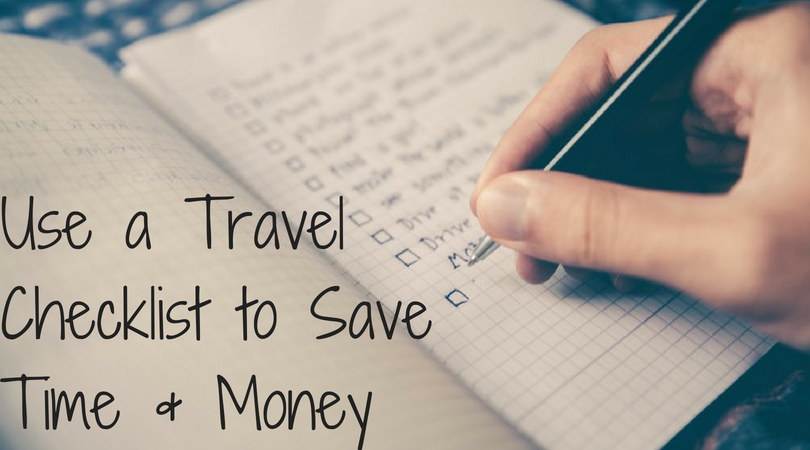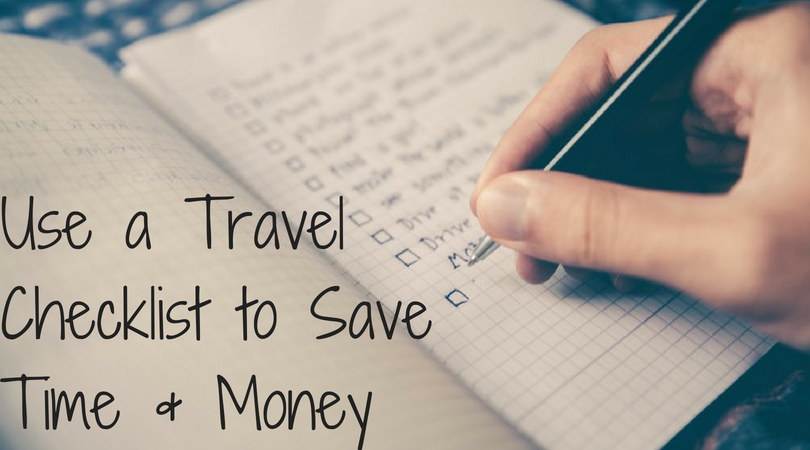 I have been thinking a lot about traveling lately, possibly because I haven't done much of it this year. One of my favorite lifestyle bloggers recently had her luggage lost halfway through a trip and she had to buy a few emergency replacement items in a tourist destination. It had to be expensive to do and she admitted she'd broken her cardinal rule of having a carry-on with essentials in it. Considering that example and the fact that summer is travel season for many of us, I have come up with a checklist that should save time and money for you.
Details for Home
Let family and/or friends know of your itinerary.
Arrange to have your plants watered, the lawn mowed, trash cans brought in and out, newspapers/door hang tags removed.
Ask a neighbor to park in your driveway while you're gone so it looks lived in.
Have your mail held if you don't have a neighbor who can get it for you.
Make a kennel reservation or set up a pet sitter.
Set up lighting timers, use the kind that has multiple settings to randomize when they go on and off.
Planning Your Travel
Notify credit card companies so your cards don't get flagged for fraud outside of normal patterns.
If you are traveling internationally, check into cell phone usage fees.
Make sure you have appropriate ID for your travel and that it isn't expired.
Make a budget and decide what to splurge on in advance.
Use a packing checklist (this one is fully customizable), don't be afraid to be detailed. Use themed ones if that helps, i.e. clothing, toiletries, carry-ons, tools (for car travel), and a master list of all the bags if you are traveling with family. These will help when you are packing to come home, especially for small items like chargers.
To minimize your load, look into one of the best carry-ons for travel, and learn how to pack efficiently.
If you are driving, make sure your vehicle is ready for the trip! Here is a post with maintenance tips to help you.
Lodging
For longer trips with multiple destinations, limit the number of lodging changes. It takes time to pack/unpack in each one and to check in/out. This equates to lost time for fun.
Be aware of cancellation policies and other fees for your lodging. Some places charge daily for Wi-Fi, recreation amenities, extra people, and parking.
Read reviews of the specific location you are considering. It's expensive to change hotels at the last minute with cancellation fees.
Some hotels will have packages with discounted admission to something local, or other perks to entice you, especially during the off season.
Meals
If there is a must eat place on your list, make a reservation. Be flexible on days and times. Lunch is often cheaper with the same food in smaller portions.
Don't forget snacks, carrying your own during the day is faster and cheaper. Buy them in a local store to save space in your luggage.
Sights & Itinerary
If there are things you really want to do, check into access. Some places are so popular you need a reservation.
Use the calendar in your smartphone to keep track of preplanned items. Add reservation information so it's all in one place.
Some attractions have reciprocal agreements with others. For instance, if you are a member at your local zoo you might get early entrance, or free/discounted admission. It's worth asking.
Museums often have free or discounted admission on a weekday.
Ask if there is a senior discount or a kid's rate. Also, if you are in a large group, check into group rates, sometimes it only takes 5 or 6 to get a group rate.
Build in hangout time. Don't be so busy that you don't relax on your vacation!
Leave the Savings to Us
We aren't a travel agency, but we can save you money on your monthly bills to put towards your next vacation! Take a few minutes to sign up and go back to planning your dream trip while we save you money.
This article may contain affiliate links, meaning we may receive a commission if you make a purchase.