15 Ways to Make Someone Smile
Posted on June 15, 2018 by Laura Myers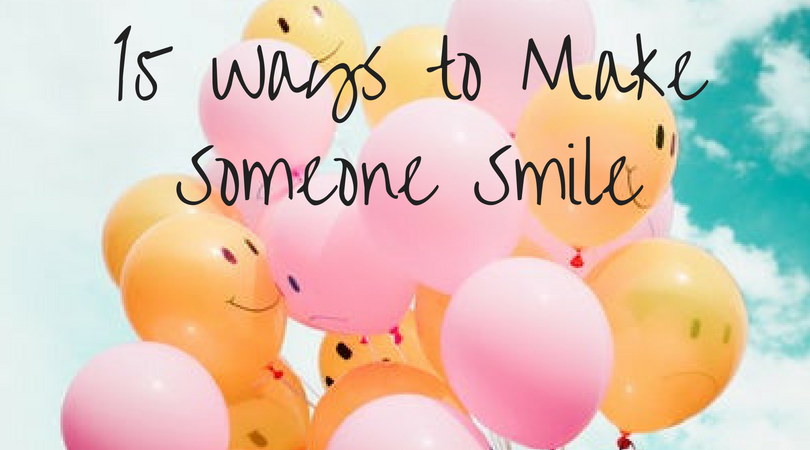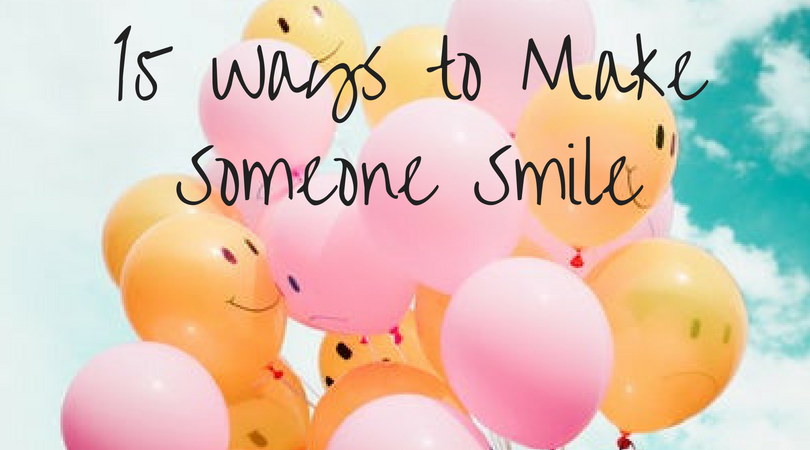 15 Ways to Make Someone Smile
Today is National Smile Power Day! Do you know what the return rate is on a smile? I think it's close to 100%. When you give a smile, you get one back…NICE! Smiles are free to give and to get, so get out there and create some smiles today. You'll probably make someone's day.
Compliment a stranger. Try something easy like complimenting something they are wearing. Simply say "Hey, I love that t-shirt!" It's easy and they'll be grateful for your kind words.
 Pay for someone behind you in line. This one can be anonymous. For instance, if you're in a toll line or popcorn line, pay for the person behind you.
In a store or restaurant, find a manager and tell them about a positive experience. As a former retail manager, I always LOVED to hear good things about my staff or store.
If you see a little kid or baby, make a funny face, wave, or play peekaboo. I promise that child will smile, and most likely their parents will, too.
Ask someone for advice. And then actually listen to it.
Tell a neighbor how much you like their yard. If they have great holiday decorations, leave them a note that says how much you appreciate their brightening up the neighborhood.
Leave a positive Yelp (or any public site) review for a favorite business. You may not see the smile, but I promise it will happen.
Share a cat video. If you aren't a cat person, share a dog video. You will smile picking one out and whomever you send it to will smile as they watch.
Do a chore for someone you know who doesn't like doing it. I would smile for weeks if someone cleaned my bathroom for me.
Hold a door for someone. Here in Texas, I see this all the time, and I smile whether it's for me or for someone else.
Use the person's name you are talking to. It feels good to hear your name spoken out loud.
Text a goofy selfie to your significant other or best friend.
When you return a Redbox movie, tuck a note in so the next person can feel like they're in for a good time. Anything will work like, "You're gonna love this movie!"
Join the Free Hugs Project and give out hugs. Years ago, I saw this in person at a music festival, and the smiles were flowing.
Smile at someone first. Like I said, it's almost a sure thing that you will get one back! It's contagious. Pay it forward!
Make Yourself Smile
Take a few short minutes and sign up with BillCutterz. When you see what we can save you on your bills, you will smile all the way to the bank!