Clean Out Your Closet and Upgrade Your Look
Posted on June 8, 2018 by Laura Myers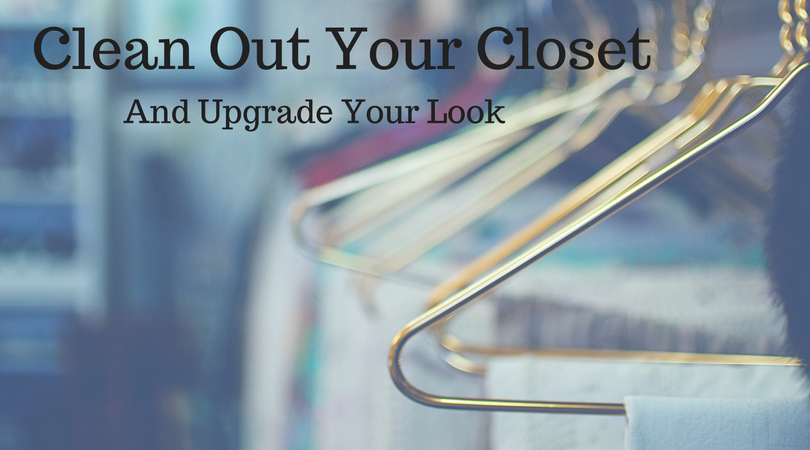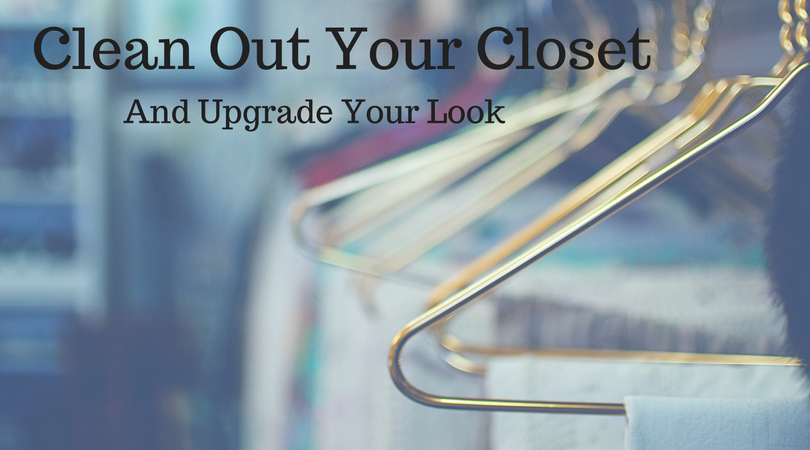 There is a statistic about wardrobes that is generally accepted; we only wear 20% of what we own. I think this is an average since closet sizes vary so significantly. For instance, I used to live in a very large house with a walk-in closet, and now I have a very small reach in one. To fit my clothes into my current closet, I had to edit what I kept to about 1/3 of what I owned. Now I would say that I wear about 50% of my clothes regularly.
What Clothes Do We Wear Most?
Logically, we wear the things that fit, are comfortable, are flattering, are clean, and are in good condition. Or at least, those are the criteria we should be using when choosing clothes. I will add that some circumstances will go against this idea, like uniforms or special occasion garments. If we only want to wear things that encompass all these requirements, then a limited wardrobe is probably the smartest financial choice.
Capsule Wardrobes Aren't Just a Trend
In the past few years, I have seen many articles and blog posts about creating a capsule wardrobe. This isn't really a new concept, I remember having a list of wardrobe basics everyone should have. Here is a quick comparison of those lists for men & women, and how they stack up against a capsule list.
Basics
Capsule
Women
• Basic Black Dress
• Trench Coat
• Classic Dress Pants
• Skirt
• Blazer
• Classic White Shirt
• Day Dress
• Cashmere Sweater
• Jeans
• Good White T-shirt
About 33 items per 3-month season

• Start with the basics
• Add 2 pairs of shoes per season
• Add a few prints
• Have a color plan
• Add accessories to vary the look
• Think about how to combine and layer items
• Think about your lifestyle and workwear requirements
• Undergarments and workout clothes don't count

Men
• Neutral Suit
• Trench Coat
• Khakis
• Navy Blazer
• Dress Pants
• Classic White Shirt
• Good White T-shirt
• Cashmere Sweater
• Jeans
The list of basics doesn't consider accessories or casual wear, so it is probably a bit outdated. I find that a capsule wardrobe that is styled around your lifestyle is the most cost-effective way to create a wardrobe.
How to Create Your Capsule
It will take some effort at first. I'd recommend that you start by figuring out what you wear regularly and build on that. Make a list of outfits that use those items, and how you can accessorize them to vary the look. Try to make a capsule with clothes you already own, that way it's free! Otherwise, make a list of items you need to complete your capsule, and keep it handy. Once you get your first capsule together, move all the other clothes out of your closet and dresser. Box them up or at least put them in a different room so that you aren't tempted to wear them. Try it for a month, then edit.
Consider a Uniform
In more conservative work environments, a personal uniform makes getting ready easy and painless. Remember how Steve Jobs always wore jeans and a black turtleneck? While that is a bit extreme, it is possible to have a small set of work items that you can repeat over and over. Men have done it for years by wearing suits and having a selection of ties to vary the look. Women can get the same result by having basic suiting pieces and a selection of accessories like scarves and jewelry pieces to add personality. Back when I worked in a job that required a professional wardrobe I lived in a few black skirts with an assortment of colorful tops or a black shift dress that I could accessorize.
In a casual work environment, think in terms of a simple look. For instance, if you can wear jeans, have several pairs that fit well, and a selection of tops. Many people wear jeans and a golf-style shirt every day, think about how freeing that would be!
If you don't work outside the home, do you really need a huge wardrobe? Our society has become so focused on spending that there are retailers who specialize in what I think of as disposable clothes. It doesn't make financial sense to keep buying clothes that won't last more than a few wearings. It also doesn't make sense to buy things that don't enhance your wardrobe, if it won't go with what you have, it will cost more to make it work for you.
So How Will This Upgrade Your Look?
Think in terms of cost per wear, the more you wear an item, the less it costs. So, it often makes more sense to buy a few good quality basics that you can wear over and over instead of a pile of inexpensive pieces that won't hold up or you will get tired of quickly.
Sometimes thinking in these terms doesn't work, for instance, if you need to go to an event. Men have always had the option to rent formal wear, now women do, too. Instead of buying an outfit you might wear once or twice, you can rent one and then send it back. This frees up closet space and will allow you to look great without spending a fortune.
Limit Your Bills
BillCutterz can't help you with your wardrobe, but we can help you with your budget! Take a few minutes to sign up and submit your bills, and we will go to work getting you the best rates. Then relax and enjoy all the free time you now have since getting dressed is now nearly mindless and we have spent time on the phone for you.