7 Ways to Treat Yourself Even When Your Budget Says No
Posted on June 1, 2018 by Laura Myers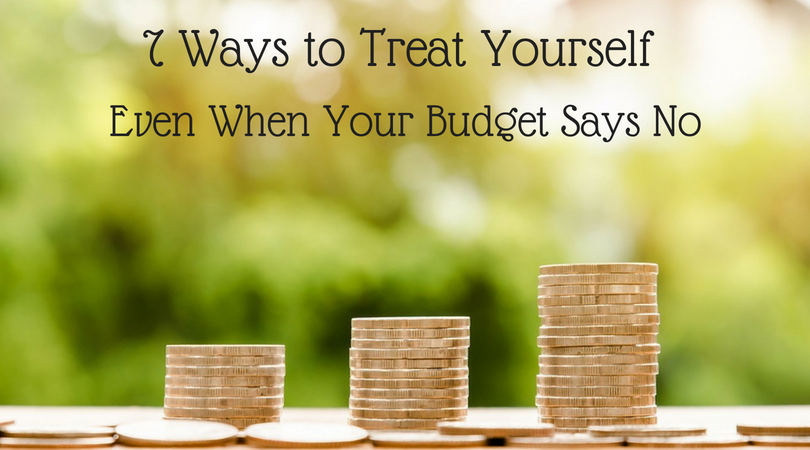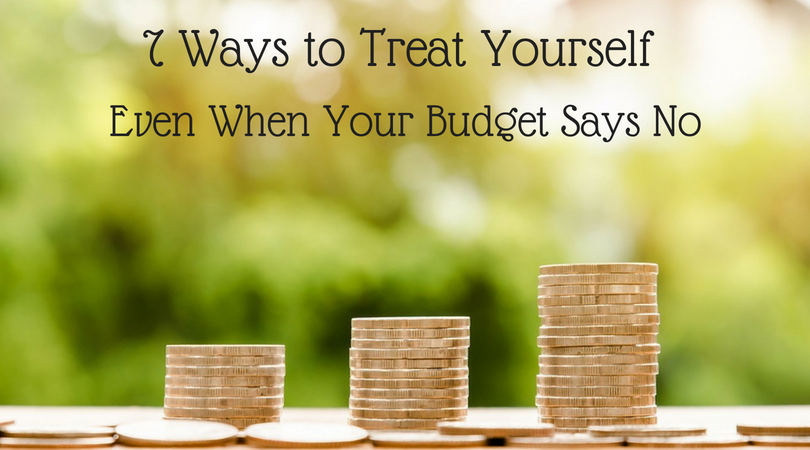 It's summertime and the living is easy, or so they say. If you have been looking at your budget lately and wishing you could do something nice that is free or cheap, I have a few ideas. It is far easier to stick to a budget if you don't feel like you are being deprived.
Cook Something
Are you craving a fancy meal out? Did you know that less than 30% of the cost of a restaurant meal is the food? By that math, a great steak dinner for 2 should be possible for about $30-35 including a bottle of inexpensive wine. A benefit to cooking it at home is the ability to choose any side dish you want and have your meal whenever you want.
Craving a sweet treat? Make a single serving of cake in a mug in the microwave. My favorite is this Nutella one that only has 4 ingredients in it. Relax with a mug of cake along with a mug of coffee or tea and enjoy yourself.
Get Outdoors
Treat yourself to some peace and quiet, take a walk without your phone. Just ramble around your neighborhood or a local park and really look at your surroundings. The fresh air is a great restorative, plus you can get some ideas for gardening if you are so inclined. I love to chat with my neighbors as I walk, so the days I don't have my headphones on are so much more fun.
Go to a Community Event
Find a free event you can go to. Here in my community, there are several free music festivals, all it would cost is any concessions I'd buy. The easiest way to find events these days seems to be Facebook, but you can also google free events in your city and find things. For instance, in Houston, there is a website called Houston on the Cheap that is loaded with options. TimeOut.com has links to cities all over the world, so it's also a great resource if you plan to travel.
Take a Nap
As a kid, a nap felt like punishment, but as an adult it's almost decadent. Turn off the phone, close the drapes or wear a sleeping mask, and check out for an hour. There is something very serene to daytime sleep, and it can be useful for alertness according to the National Sleep Foundation. Who am I to argue with a foundation? I think I'll plan a nap for Saturday afternoon.
Literally Treat Yourself
Have a spa day at home, who needs to spend hundreds of dollars going to a spa? Start by digging out one of those fancy candles you've been saving for a special occasion. Then find a bath bomb or other bath treatment you've been saving and run a warm bath for yourself. Next up is to apply a face mask from your stash (sensing a theme here?) and climb into the tub. When you get out, take an hour or so to give yourself a manicure and pedicure. Yes, I mean men, too! While you may not want to paint your nails, just taking the time to trim them neatly, push your cuticles back, and massage some moisturizer in will feel amazing.
Redecorate
No, I don't mean go out and spend money on new furniture or décor! Just rearranging things can make a space feel fresh and new. If your comforter is two-sided, flip it to the other side for an instant change. Move throw pillows around to different rooms or buy a few inexpensive covers for the pillows you have. In my case, I could dip into my stash of fabric and make a few or change the fabric on the dining room seats to make the room look different very easily.
Do you have a piece of furniture that is tired and worn looking? Refresh it with some paint or a fresh coat of stain, enough paint or stain for a dresser or smaller item will be less than $20.
Treat Your Mind
Read a book or watch a movie. It can be a new one that has everyone talking or revisit an old favorite. If you have a Kindle, check out the free and nearly free books available from Amazon, or your local library. Many libraries also have movies to check out, or you can just sit and read magazines for free.
Treat Yourself to Lower Bills
Take a few minutes to sign up with BillCutterz and let us help you free up some money in your budget. We will get you the best rates on your bills and give you the peace of mind to enjoy treating yourself with one of these ideas.