5 Cheap and Easy Dinner Recipes
Posted on June 21, 2018 by Laura Myers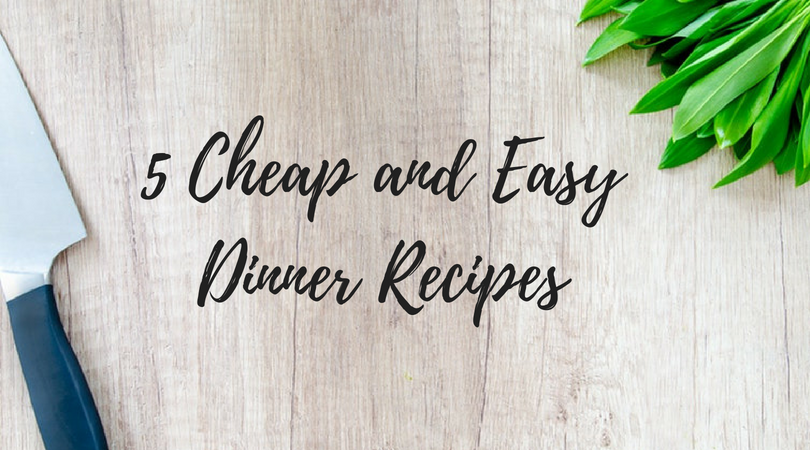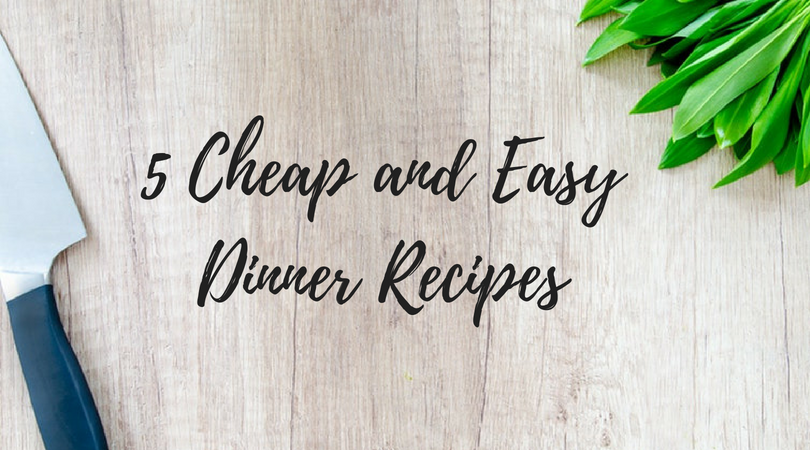 Have you seen all those recipe videos on your Facebook feed that make it look so easy to make a meal? Some of them truly are simple, and some are even affordable. I have tried a few recipes out from videos and blogs, and here are my top 5 in no particular order.
Pumpkin and Sausage Penne
The canned pumpkin makes this pasta dish seem super creamy, and it went together in about 20 minutes. I serve it with steamed spinach, but a salad would also be a great accompaniment. It doubles well, and to reheat leftovers just stir in a splash of broth to keep it moist.
Garlicky Potatoes and Sausage
I think I have shared this recipe before. I try to always have the ingredients around for it, and my advice is to double the tomatoes. It makes great leftovers but doesn't freeze well; the potatoes change texture. Some easy tweaks to change it up are to use spicy sausage or Rotel™ tomatoes to give it a kick, and I like it with a bit of shredded cheese on it.
Egg Roll Bowls
This is another one that I make a lot, it can be tweaked to be vegetarian, use almost any kind of ground meat, and is keto friendly if that is what you are looking for. I find if you don't use sausage you really need to up the spices or it can be quite bland. When you go to serve this, think about how you eat egg rolls and offer condiments to drizzle on it. For a vegetarian version, use this recipe, and for meat lovers, I have used this one with great success. Ground chicken or pork are my favorites if you aren't using sausage.
Stuffed Peppers
I remember not being impressed by these growing up, my memory is they are a bit bland. This recipe for a Mexican version is so good and super easy. I use red, yellow, and orange peppers for contrast and pile the extra filling around them in the pan. Stuffed peppers are a great make-ahead meal, too.
One Pot Pasta
There are hundreds of versions of this out there, supposedly the first one came from Martha Stewart. I have tried about a dozen and keep coming back to this one. It is fast, the ingredients are easy to find, and it can be changed up easily. If you don't like andouille, kielbasa works well. I also like to add a few large handfuls of baby spinach leaves too for extra veggies.
Saving Time by Cooking?
I know that sounds wrong, after all, it should be faster to go out, right? Well, if you factor in the time it takes you to get to a restaurant, wait for your food, pay, then get back home, I'd wager these 5 recipes would take far less time, even with cleanup. I try to get as much as possible cleaned up while dinner is cooking so I'm not overwhelmed after I eat. If you are serious about saving time, this book is one I have reached for time and time again for many years. It relies on some convenience items to save time, but you can still use the fresh versions of any of the ingredients.
Save Time and Money
BillCutterz can't come to cook your dinner for you, but we can save you time and money in other ways. Take a few short minutes to sign up with us, and we will save you time stuck on the phone and money on your bills.