Summer Vacation Trips & Tips
Posted on May 11, 2018 by Laura Myers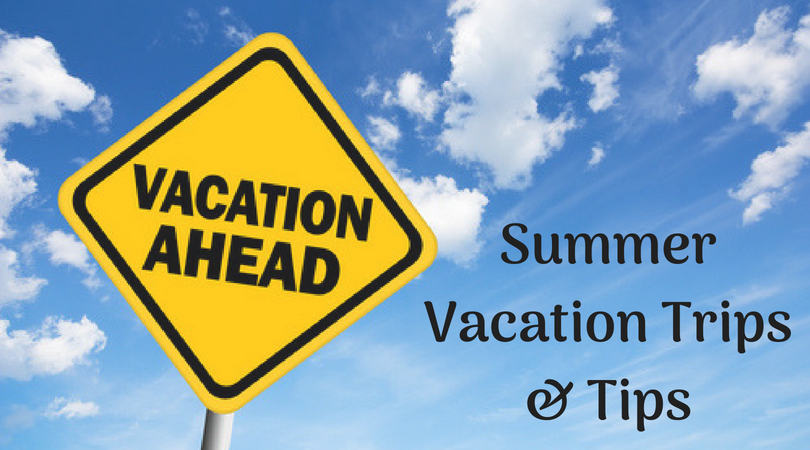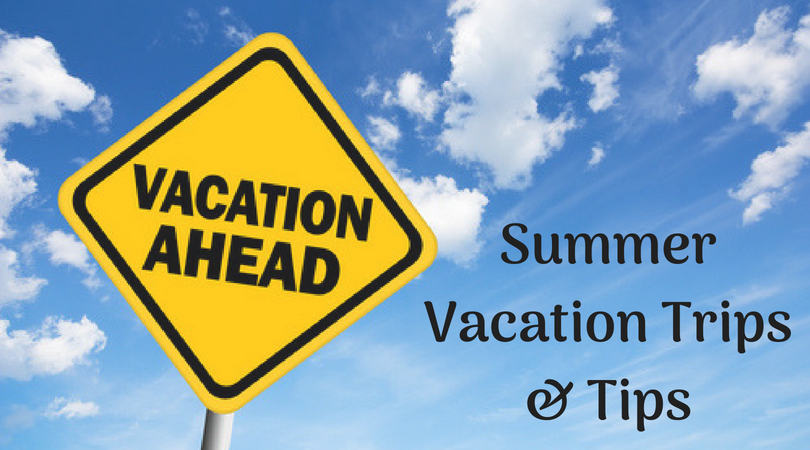 It's my favorite time of year! Spring is in full swing and that means summer is right around the corner. Like everyone else, I am dying to take a vacation this year, so I have been researching how to get the most vacation on my limited budget.
What Kind of Trip do You Want to Take?
The way I see it, there are only a few variations on vacations.
Camping
Staying with friends or family
The budget trip with cheap flights or driving plus affordable accommodations
The luxury trip in fancy hotels and first-class flights
Of course, there is overlap among these, but I am going to focus on the first three. That last one is fun, and if you are motivated can be affordable if you have airline and credit card points, but that is too much to cover here.
Camping
Camping is a great way to get away from it all and enjoy nature. Our national parks are a great place to vacation, many of them have campgrounds. In the most popular parks, reservations are required, months and up to a year in advance. If you can't get a reservation now, see if you can get on a waiting list. If you aren't going to camp in the park, consider a nearby campground.
Many parks have volunteer positions that will help the park service save money and allow you to get free entrance and even lodging in some cases.
If you don't have camping equipment, there are some money-saving options. Check your local Craigslist for gently used items, borrow from friends, or even rent it. Camping isn't for everyone, so trying the experience out with used or borrowed equipment is a smart money move.
Staying with Friends or Family
These days it seems that most of us have friends and family all over the place, and that might give you an option for a free place to sleep. I live in a coastal community, and in the summer, I have a steady stream of guests. I have a guest room, but in the past, I have only had air mattresses to offer. If you choose to stay in someone's home, be a polite guest and clean up after yourself. It's also nice to offer to cook or take your host out to eat.
Budget Travel Options
There are so many websites that offer discounts on travel, I like Kayak or Google Flights for airline tickets. Google has built some great features into their system, if you are flexible on dates, it will show you what days are the best deals. Airfare Watchdog will track pricing and let you know when your desired flight drops in price. When you are considering flight prices, keep in mind checked baggage fees, for a round-trip they can add $50 or more to your price. A few airlines don't charge them, so if you will check baggage, figure that into your budget. Traveling with a carry-on is usually the best option, but make sure your bag meets the size and weight limits.
Hotels are also available at a discount, and there are plenty of websites that offer deals. Some places to get discounts you might not have thought of are:
Alumni groups
Benefits from a job
Booking a package through an airline site
Ebates or other cashback sites
And if you are adventurous, AirBnB is a great way to save money on lodging. I have stayed in some wonderful ones and seen parts of towns I wouldn't have on my own. Often the owners will be willing to share local information on attractions and restaurants.
Other Vacation Ideas
A staycation can be fun if you treat it as a vacation. Turn on your out-of-office reply, have the mail held, board your pets, and find things to do that will allow you to sleep in your own bed each night. With the pets taken care of you can take longer day trips without worrying about their needs.
Let us Help You
While Billcutterz isn't a travel service, we can help you get the lowest rates on your bills. That will give you some extra to put in your vacation fund! It only takes a few minutes to sign up and we will get to work saving you money.