Six of Our Favorite Money-Saving Blogs
Posted on October 13, 2017 by Laura Myers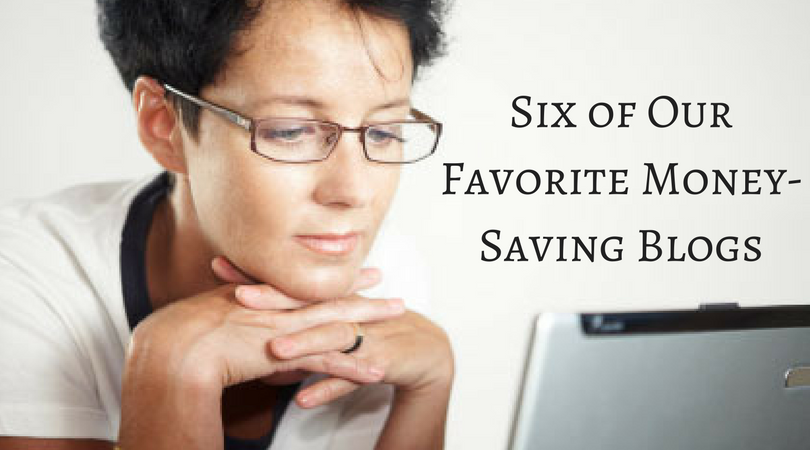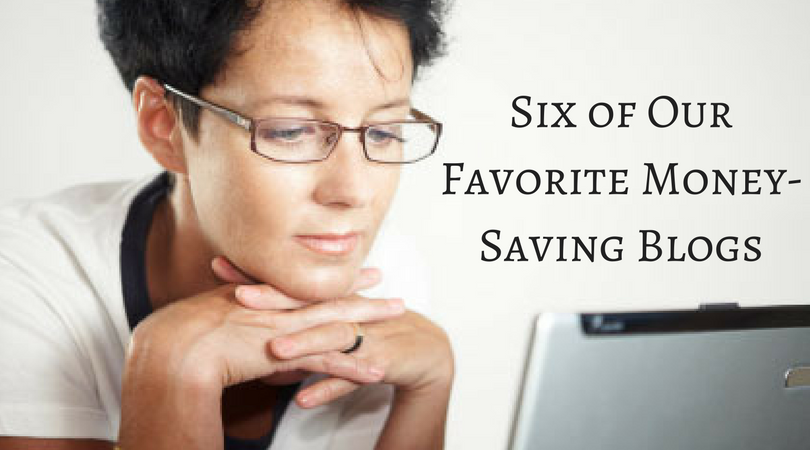 I love reading and writing about how to save time and money. It amazes me that there are still new ideas being written about. When I need the inspiration to do better, these are the six blogs I turn to repeatedly and a bonus site that is a money-saver's dream.
Money Talks News
Stacy Johnson has assembled a team of writers who are passionate about saving money in all different ways. The blog covers everything from investing, to saving, to how to get the best deals on almost everything. It's well-organized and easy to read, and with so many different writers I always find an interesting piece to read.
Budgets are Sexy
J.Money, as he is known, is funny and gives solid advice from a layman's perspective. What's not to love about a blog that can make you laugh while you are learning about budgeting? There is a forum section where you can ask questions and share information with other folks and a page with fabulous templates you can use for your budgeting. He even has a quote from Benjamin Franklin as his tagline (it's on the internet, so it's true, right?).
Seed Time
Seed Time is a 10-year-old blog that is based on the idea that you can be good stewards of your money with a Christian point of view and live a life where money doesn't control you. Bob Lotich shares how he went from being in debt to being in control and how to do that yourself. There are sections on saving, budgeting, and making money. I've also read some great posts about non-financial topics that have been helpful in my day-to-day life.
Living Well, Spending Less
Ruth Soukup is a lifestyle blogger who covers more than just financial issues, her focus is living your best life every day. There is a balance of home keeping, cooking and how to be smart with your money. It's all threaded together with tips to keep yourself organized and on track to achieve all your goals. I love her planner templates, and they are free when new ones come out, so your cost is just printing them yourself.
Brokepedia
Kristin Wong writes about controlling your money so it doesn't control you. She's got a great series on saving and budgeting written for those of us who want to learn the basics. Her posts about trying out various saving methods are helpful for real-life experiences, she researches and tries out things and sorts out the good from the bad for you.
Squawk Fox
This is a blogger who covers topics that have a broader appeal. She talks about food, finance, family, and covers them with directness and humor. I'm still laughing about her baking cookies and tracking the cost in excel to make her addiction the best value, it's something I can see myself doing.
The Krazy Coupon Lady
I really love this site. There are actually two KCLs, but it doesn't have the same ring to say Krazy Coupon Ladies. Couponing is their big focus, of course, but they also post about great sales both online and at brick & mortar stores, and tips about other ways to save money. If you have never focused on saving with coupons before, their beginner's guide is the best place to start.
BillCutterz
Of course, my favorite money-saving blog is ours, and I love that our savings experts are so good at what they do. It just takes three minutes to sign up and then you can spend your day reading about saving in other ways while we do the hard work of negotiating your monthly bills for you.