Cut Cable and Still Watch What You Want To
Posted on September 22, 2017 by Guest Author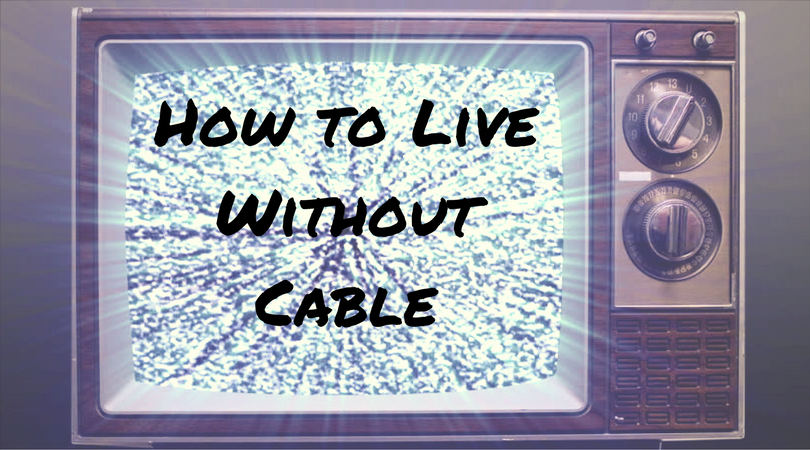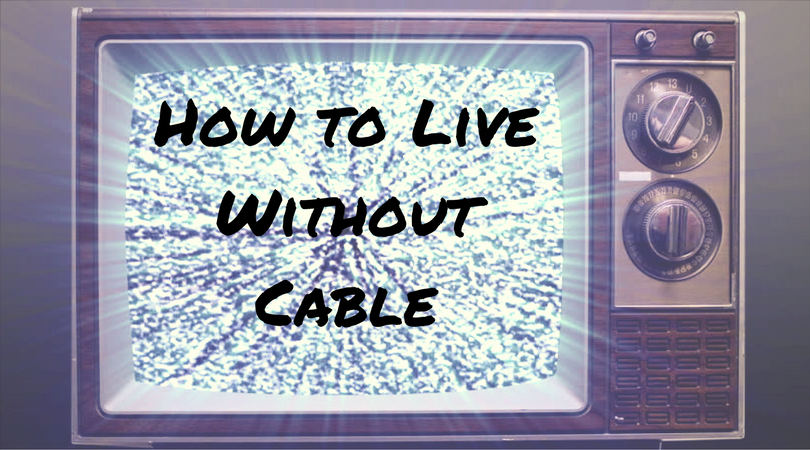 Let's be honest, we all want to save money right? Things are not getting any cheaper and now more consumers are simply Cord Cutting and seeking other options for cable and TV programming.
Historically speaking, we have been forced to select packages and bundles with hosts of TV channels that we never really watch. These "extra" channels push up the price of our bills and suddenly what was advertised as $50/month is now over $100. However, things have changed significantly for the better! Here's how to do it:
Step 1: Decide Which Services You Want
There is no shortage of options, but it can get quite confusing (check out this cord cutting guide). Netflix, Hulu, Amazon Prime, PlayStation Vue, Sling TV, fuboTV, DIRECTV NOW, HBO NOW, and Pluto TV are all viable alternatives. You may have to get more than one service, but it's still cheaper. The average cost of these plans range from $10 to $40/month and are contract-free. You could get Netflix and the least expensive Sling TV plan, and this would only run you ~$30/month. You can always go for some of the mega plans but these will run you $70 or more and this is where cord-cutting begins to lose its value. If you do want these mega channel plans, then let BillCutterz negotiate a better price for you.
Step 2: Increase Your Internet Speeds
Unless you're already on your cable/satellite company's highest plan, you probably want to look at upping your throughput (speed) and download limit to an unlimited plan. Your Internet is going to be more important than ever as everything you consume will come through this pipe, so make sure that you don't skimp. Having subpar speeds will dramatically affect streaming quality, especially if you want to stream more than one device at a time. Average cost for a high-speed Internet plan is usually around the $50 mark.
Step 3: Choosing a Streaming Device
Are you done now that you've increased your Internet speed and you've purchased a streaming service? Not quite. You will need a streaming device to connect your Internet to your TV, smartphone, or other smart devices, such as tablets. Some services like Sling TV and DIRECTV NOW have in-browser viewing, meaning you can watch it within your Internet browser such as Chrome. These devices can cost anywhere from $30 to $100+ but thankfully, at this time, many services are offering free devices such as a Roku or Apple TV if you agree to pre-pay for 2-3 months of service. Most of these devices also offer tons of free content.
Step 4: Cancel Your Cable
It's difficult to give a specific answer on exactly how much you can save as cable and satellite companies are very cagey with their packages and prices, and they vary so much from area to area. However, savings of $50/month is not unreasonable. Some cord-cutters have reported saving more than $1000 per year. That's a significant savings if you're willing to put in the time to get set up in the first place.
Is it Hard? Not With BillCutterz…
Cord-Cutters feel a great sense of accomplishment once they've successfully navigated the many options to watch programs on the cheap. For those who don't want to hassle with the time it takes, you may prefer using BillCutterz. With BillCutterz you no longer have to worry about much of anything. If cord-cutting isn't for you, BillCutterz will call your cable service provider on your behalf to negotiate a better rate for you without sacrificing service. They'll also negotiate your Internet bill, cell phone, satellite radio, home security bills, and more. With BillCutterz you'll save time and money, so sign up today and let them do the work for you!
David Hazi is the Editor-in-Chief at www.cutthecord.com, a site dedicated to informing consumers about different cord cutting products and services, and news. Follow him on Twitter @CTC_Now or on Facebook @CordCutting.