Summer Vacation Tips & Tricks
Posted on June 9, 2017 by Laura Myers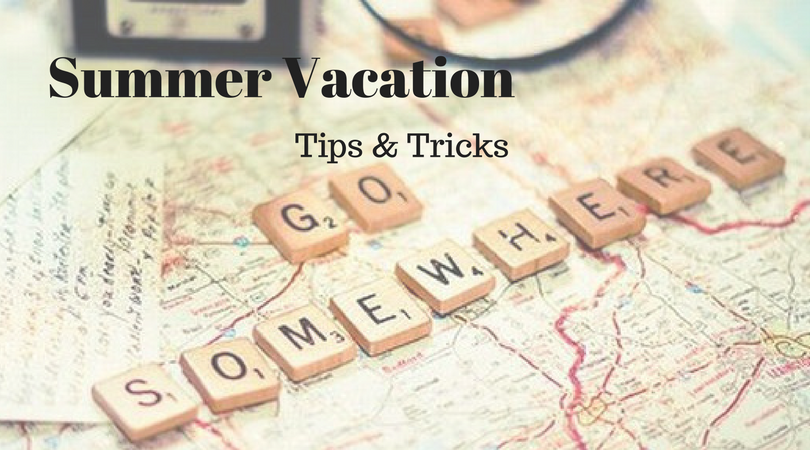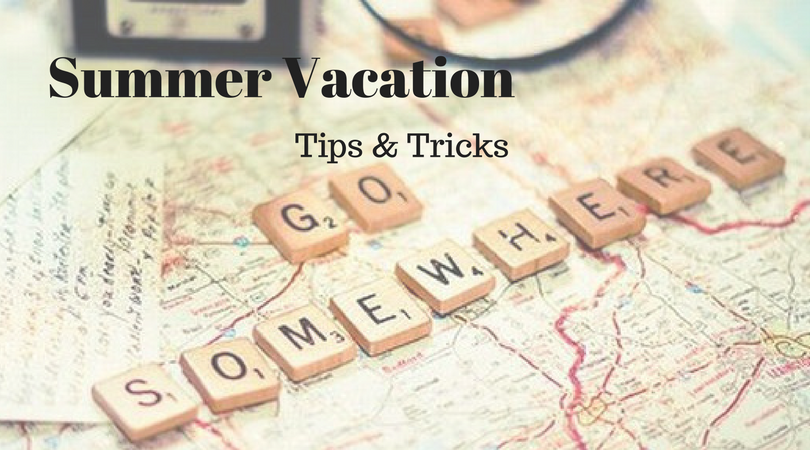 Summer has started in earnest for most of us, school is out all over, and vacation season is here. Some planned way ahead for their summer, but for the rest of us, here are some tips and tricks to make your vacation budget smart and fun.
Pick a Location
Sure, this seems obvious, but the first step is to decide where to go. Do you want to drive or fly? Driving 4-6 hours is doable for a long weekend, and for two or more people it is a better value than flying. I am a beach lover, so in the summer I prefer places with water, but there are some great landlocked locations, too. If you are taking kids with you, look for a place with a mix of activities.
You Have to Sleep Somewhere
There are lots of options for places to stay. Growing up, my family lived right outside Washington, DC, and we had a lot of houseguests. And when I was close enough, I spent a lot of time at friends' homes in California. This is the cheapest option, but it isn't always possible. Hotels are the obvious choice, and a tip to save money is to call the hotel directly to make your reservation. Talking to someone might not always get a lower price, but they can possibly add on a free breakfast to win your business. Don't be afraid to mention any special occasions like birthdays or anniversaries, you might get a gift from the hotel.
Another great option is a private rental, either through VRBO or AirBnB. Both have websites with pictures of the accommodations, reviews of them, and a way to pay online. Read carefully about cancellation policies and any other rules that are in place. Often the hosts will have information about the area nearby, so you will get ideas for things to do.
It's All About the Food
You have to eat, right? Eating out on vacation is a large part of the expense, but there are some tricks to keep the expense down. Getting free breakfast with your room is a great way to save, many hotels these days have a complimentary breakfast buffet. There is usually whole fruit available, don't be afraid to grab a piece to eat later as a snack.
If you are staying in a private rental, look for one with some sort of cooking facility. A small refrigerator and a microwave will allow you to make some simple meals, and bring home leftovers from restaurants. A suite in a hotel often has cooking facilities, so look for one as you are booking your room.
Eating earlier can be less expensive, look for restaurants with sunset specials. If there isn't a child's menu, consider splitting an entrée for the kids. Before your trip spend a little time researching local deals on meals, and ask at the front desk for local recommendations. I find that I get the best choices when I ask where the employees where they eat when they go out.
Watch Your Packing
If you have chosen to fly, be aware of baggage rules and fees. Most airlines charge for checked bags, and there is a weight limit. If you choose to carry on your luggage, be mindful of size restrictions. If your bag is too large, you might have to check it anyway and pay a fee.
Traveling by car you might think that you can just take everything, but be realistic. Do you really need three outfits a day? And you'll want to save room for a few souvenirs.
Relax and Leave the Saving to Us
Take a few minutes before your trip to sign up with BillCutterz, and let us do the hard work of saving you money. Won't it feel great to come home and hear that we have reduced your monthly bills? Enjoy your Vacation!!