How to Save Substantial Money on Your Next Move
Posted on May 16, 2017 by Guest Author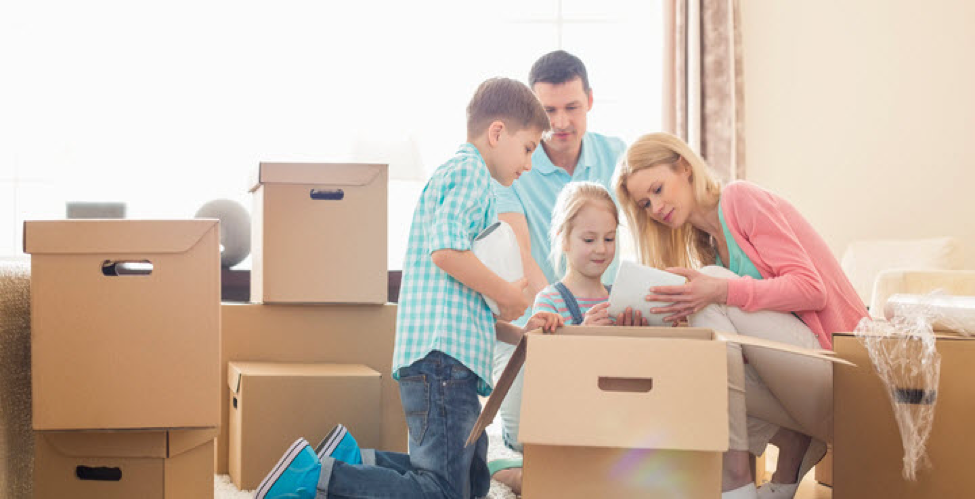 HOW TO SAVE SUBSTANTIAL MONEY ON YOUR NEXT MOVE
–by James Levine (Guest Author)
People often get so focused on the cost of their new home or apartment that it is easy to lose sight of budgeting for the cost of the move. And moving expenses can ultimately add up to be considerably more than what you anticipated.
It's important to spend some time planning for a move in order to keep costs down to a minimum. The extra time you take will be very worthwhile.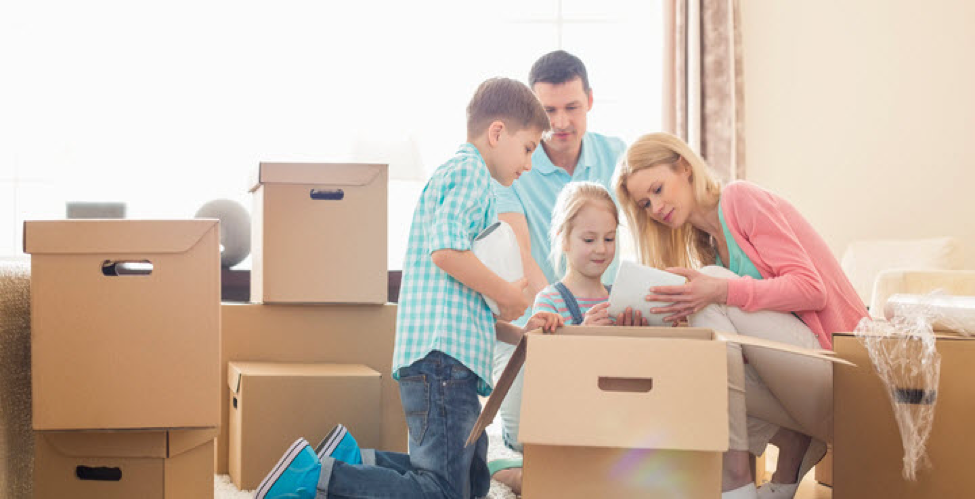 Here are top five ways you can substantially save money on your next move.
1)    SELECT THE BEST POSSIBLE MOVING COMPANY, BARGAIN FOR THE BEST POSSIBLE CONTRACT WITH THEM, AND MAKE SURE THAT YOU ARE AWARE OF ALL "EXTRA" FEES OR CHARGES.
When looking to save money on a move, many people consider the idea of moving themselves.  However, what appears at first to be money-saving can ultimately become far more costly and problematic, especially given the necessity of protecting floors, walls, and breakable items during a move. I recommend finding a cost-effective moving company instead of looking to do a self-move.
Once you have decided to hire a professional mover, there is no question that your choice of a mover is the single greatest factor in the efficiency, safety, and cost of your move. Although you want to find a mover who will give you the best possible price, you also want a moving company that is absolutely trustworthy, safe and dependable.
Here is the best possible game plan for finding a quality mover that will save you money.
Get estimates from at least three movers whose references and ratings you have thoroughly checked out. Even if you used a mover in the past, moving companies are sometimes bought out, so unless you are sure about how trustworthy and competent a specific moving company is, always read the most recent references.
Do not rely upon moving estimates given to you online. Ask the moving companies for a binding estimate, which can usually only be obtained after a moving company has come to your home to do an on-site evaluation of your home and its contents.
If there is any concern that your mover will not have easy access to your current or new dwelling, ask if they will charge you a "long carry fee."
2)    IF POSSIBLE, PLAN YOUR MOVE DURING AN "OFF-SEASON"
Memorial Day through Labor Day (May through the beginning of September) is the peak moving season for Moving Companies. If you are free to move during the fall or winter, you can save a considerable amount of money on your move. Moving companies often will charge up to one-third less during the off-season. In addition, you may find that they will have the time to be far more solicitous and work with you in terms of the type of packing help you may need.  In addition, you are more likely during the off-season to name your moving date.
If you are in need of a "peak-season" moving date because your children are school aged and need to start the school year in your new home, and you currently live in driving distance to their new school, try getting a date as soon after Labor Day as possible.
Another option if moving during the peak-season is to ask about sharing a moving truck with another family. Some movers will give you the option of sharing a truck and moving date, for a reduced fee.
3)    DECLUTTER BEFORE PACKING, AND IF POSSIBLE, BEFORE YOUR MOVING COMPANY PROVIDES YOU WITH AN ESTIMATE
When moving companies come to your home to do an estimate, they will look at everything from your furniture and heavy/bulky items to the number of books you have. Therefore, the more you can declutter and discard items prior to your estimate, the better your price.
Categorize all books, clothing, and bulky/heavy items that you can consider parting with into the following three categories:
To Throw Out
To Donate
To Sell
There are many charities that will come to your home to pick up used furniture, clothing, appliances and books. Items can be sold via yard sales, consignment shops and online sites such as Ebay. For more help, there are many interesting sites online that provide help with the decluttering process. Here is a site offering comprehensive help.
http://www.wikihow.com/Declutter-Your-Life
If you were unable to declutter prior to your move, you should ask your moving company to come back and provide you with a revised binding estimate.
4)    PACK YOURSELF AND BUY YOUR OWN MOVING BOXES AND PACKAGING MATERIALS.
When you meet with your moving company, they will provide you with the cost of their packing your home for you. If you find that packing your own home will necessitate your taking off time from work and losing income, then you may find that it is cost effective to have your moving company do the packing. However, for most people, packing yourself and buying your own moving supplies is a great way to save money.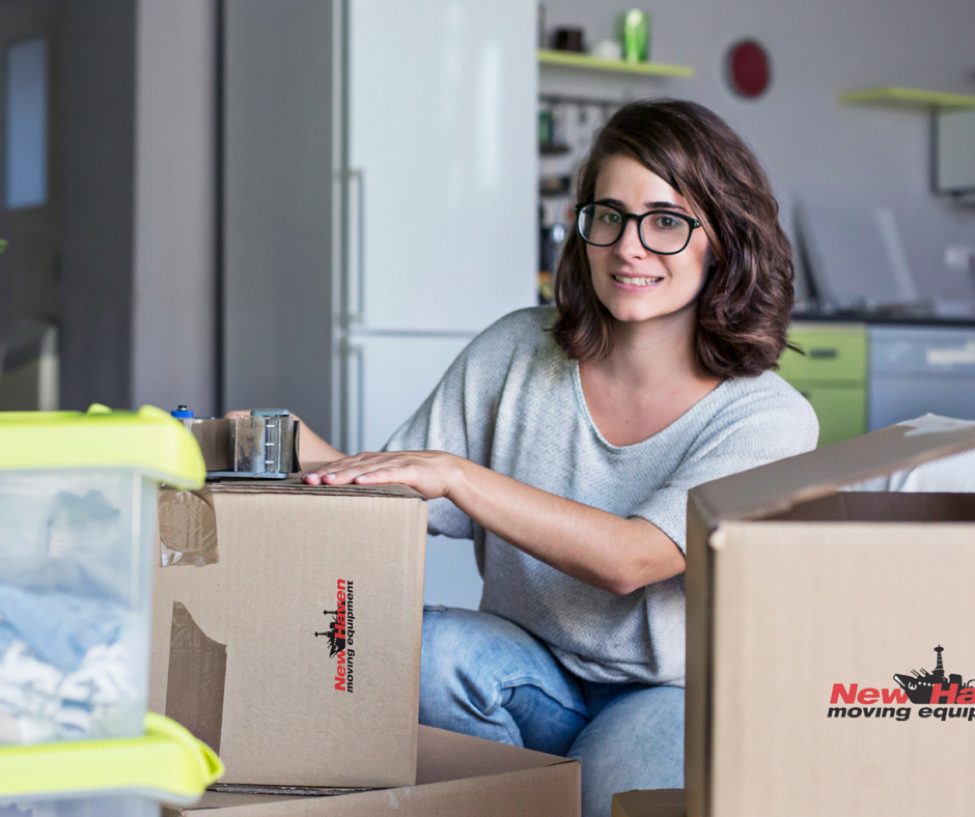 When packing yourself, be sure that you have a game plan. You will need to purchase a variety of moving cartons including Dish Paks (for your dishware), Wardrobes (for your clothing), and Mirror Cartons (for your artwork, mirrors, and more). You will also need to purchase the right kind of wrapping paper (also called Newsprint), bubble wrap and tape.
A wonderful and sometimes fun way to save money during the packing process is to enlist the help of family and friends with a Moving Party. Turn on the music, buy pizza or take-out, end the night with a movie, and get three times as much accomplished (or more) with an upbeat Moving Party.
5)    INVESTIGATE IF YOUR MOVE IS TAX DEDUCTIBLE OR IF YOUR EMPLOYER IS WILLING TO HELP WITH THE COST
Finally, parts of a move can be tax deductible in specific cases. Keep all your receipts and check with your accountant. In addition, if your move is for your job, your employer may be willing to provide you with a moving stipend.
Contact Us to Save Money
BillCutterz helps you save money on your monthly bills. It only takes a few minutes to sign up, and we do the hard part of calling and negotiating the best deals for you, so you can enjoy the more important things in life.