Last-Minute Spring Break Tips
Posted on March 3, 2017 by Laura Myers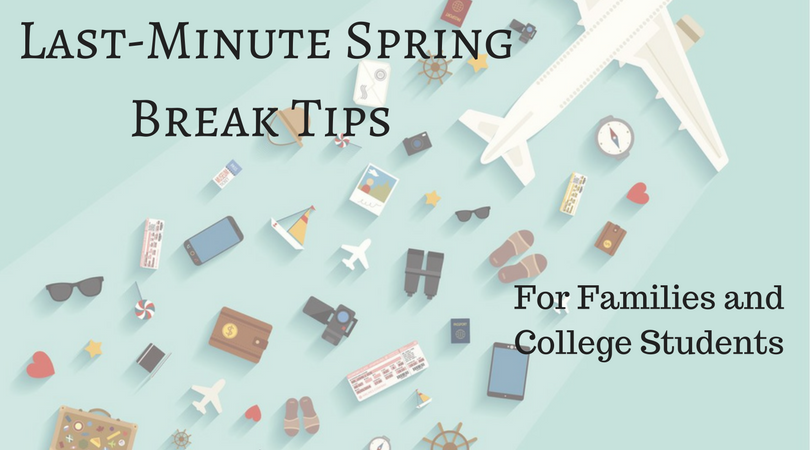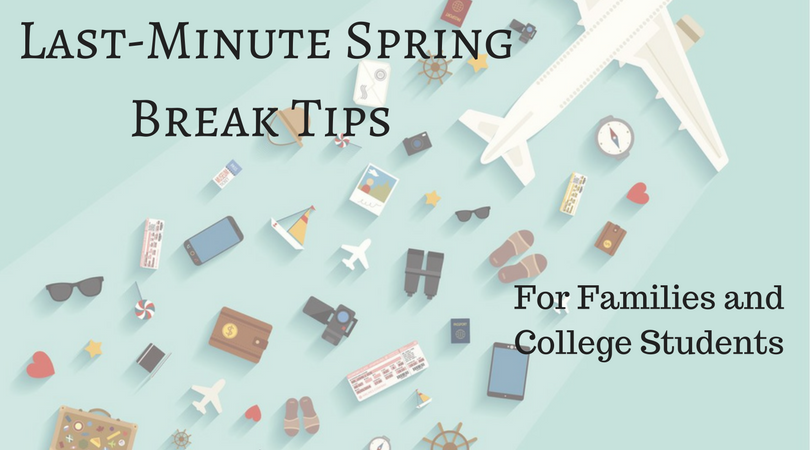 Vacations and budgets are words that don't usually go together. With Spring Break right around the corner, you are probably trying to figure out how to maximize your funds for fun. Most of these tips will work for both college students and families.
Last Minute Booking
For those of you who haven't booked a destination yet, there are last minute deals to be had if you are flexible. For instance, ski destinations are less popular during Spring Break than beach locations. This means now is a great time to get a bargain on a ski package. If the beach is the only place for you, consider less popular destinations like Pensacola, Florida.
Camping
In 2017, Canada is celebrating its 150th birthday and is offering free passes to all their national parks. What a great opportunity that could be! National and state parks in the US are affordable destinations as well, and if you have a 4th grader in your family you can get a free pass to national parks for the whole family to enjoy.
Food is Expensive
You can't skip this part of the travel budget, so here are some ideas to help save some money:
Ask for local recommendations rather than chains or tourist traps
Take advantage of free breakfast at your hotel
Get your meal to go, at least you will save on beverage costs
Buy snacks in a grocery store instead of from vending machines
Book a place with cooking facilities, including grills if possible
Skip room service, the additional fees really raise the cost of your meal
Ask if you can order from the lunch menu, prices and portions will be smaller
Save on Alcohol
If you are a drinker, keep in mind that alcohol is expensive. Obviously, moderation is a key to saving money, but you can also buy it in a store and enjoy a beverage at your hotel or vacation rental. If you go out with a large group, often the designated driver will be provided soft drinks at no charge, so ask about it. When eating in a restaurant, try the house wine or just get a glass of wine instead of a bottle. You can also inquire about bringing in your own, laws in some places allow it.
Pack Carefully
Sure, you can find anything you've forgotten at your destination, but the prices in tourist areas are often higher. Make a list of things you will need, and double-check it as you pack. Call ahead to your hotel to ask about things like beach/pool towels, hairdryers, in-room coffee makers (I try to bring my own coffee to supplement if I can), and on-site laundry facilities. Don't forget sunscreen, sunburn remedies, and any medications you take regularly.
Have Fun
Vacations are a time to have fun, create memories, and reduce stress. Take pictures, buy meaningful souvenirs if you want, and relax. Let BillCutterz take some of the pressure off of you and let us work on lowering your monthly bills while you soak up the sun or enjoy the slopes.