Best Things to Buy in April and May
Posted on March 17, 2017 by Laura Myers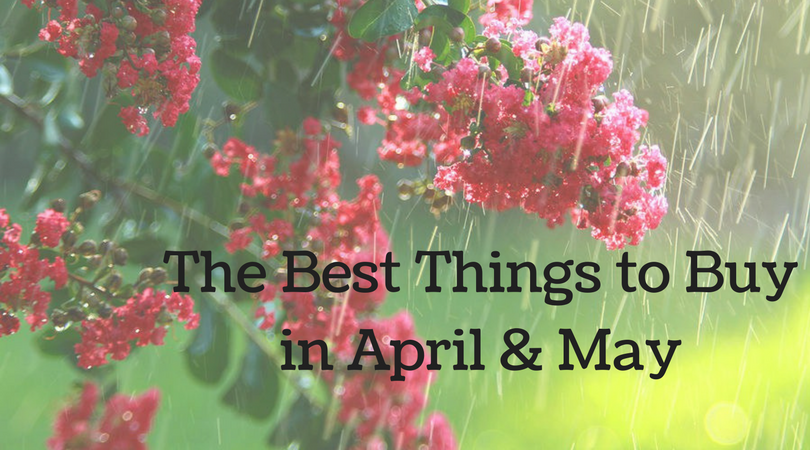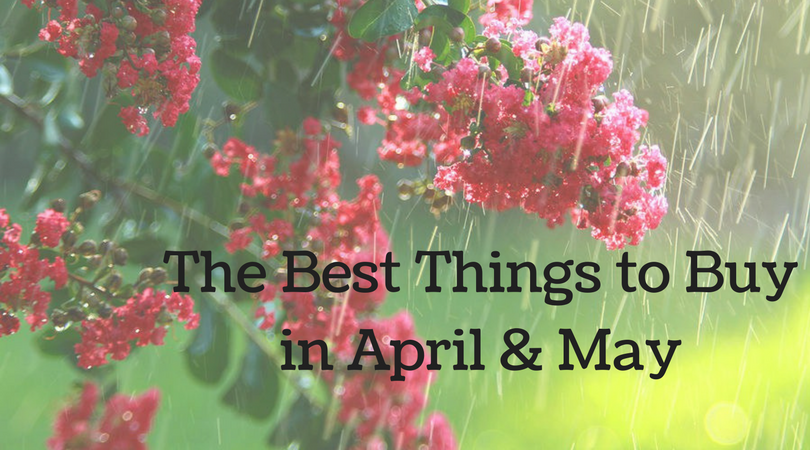 It seems like I am always preaching don't spend money, but I know that y'all do anyway. Luckily there is a retail cycle that will at least allow the best deals for you. April and May sales are mostly about getting outside and enjoying spring.
Think Spring
It's a great time to plan your outdoor living space. Patio furniture is traditionally on sale in May, and any of last year's items will be marked to move quickly. That old saying about April showers is based in truth, so look for raingear at a discount.
Automotive Deals
April is National Car Care month, and you will find deals on tires and other related items. With those showers, it's a good time to get new windshield wiper blades. Both wiper blades and tires are better to replace before they give out for safety reasons.
Electronic Bargains
Televisions are going to be on sale April – June, both new models and older ones. Laptops are often on sale this time of year as well, perhaps it's time to get one to give as a graduation gift! Vacuum cleaners aren't exactly electronic, but they will be on sale now as well. If you don't need one inside, maybe it's time for a new Shop-Vac for your garage.
Cookware and Random Things
Is anyone you know anyone getting married? May will be a fantastic month to buy cookware as a gift or for yourself. Take stock of what you have and buy a few pieces to fill in the gaps. Party supplies are heavily promoted in May for graduation parties and weddings, lots of items can be used for any occasion, however. Get some basic items now to use through the year if you have a place to store them.
Seasonal Produce
Your best values in the produce department are the ones in season. April values are artichokes, asparagus, avocados, broccoli, beans, cabbage, carrots, grapefruit, kiwi, mushrooms, onions, oranges, papaya, peas, pineapple, and rhubarb. May brings apricots, artichokes, asparagus, broccoli, cherries, lettuce, okra, pineapple, rhubarb, spring peas, and zucchini.
Saving on Bills Is Always in Season
Here at BillCutterz, we save our clients money all year round by lowering their monthly bills. It only takes a few minutes to sign up, and then you can sit back while we do the work.