Save Money with These Smartphone Apps
Posted on February 17, 2017 by Laura Myers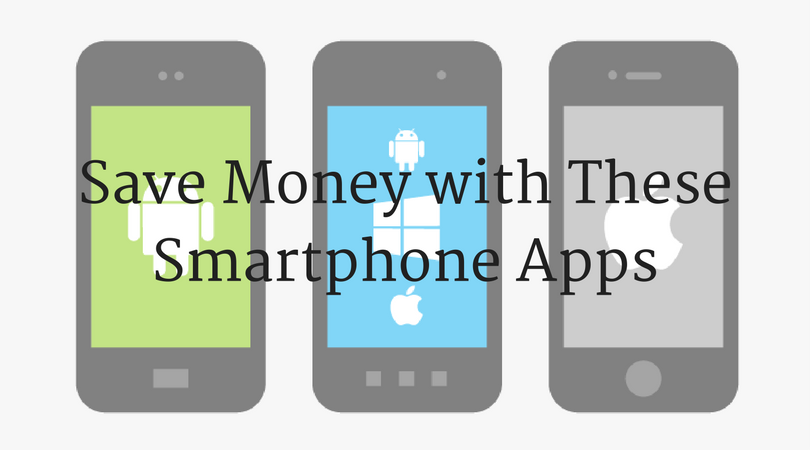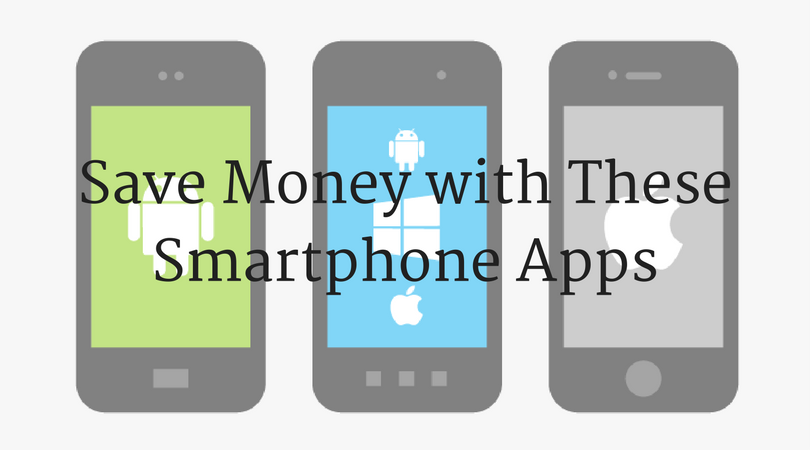 How many of you have a Smartphone? Okay, how many of you want it to save money for you? Yes, I do too! I have compiled a list of some of the most popular smartphone apps that will do just that for you. This will be link-heavy, I have provided links to as many as I could find.
Banking/Money Management
Mint is a powerful tool and can track all your financial accounts. If you spend a little time setting it up, you can also get advice on how to budget and make better decisions with your money.
Billtracker is for iPhones only at this point and isn't free. However, it can save money by reminding you to pay bills on time and save you from late fees.
YNAB is a budgeting app that is especially good if you have joint accounts. It automatically updates on multiple devices so that real-time information is always available.
Shopping Portals/Cash Back
Ibotta is a rebate app that works when you take a few minutes to check in advance for rebates on things you want to buy. Then you scan your receipt after the purchase and get cashback via PayPal or another app.
Checkout 51 works the same way as Ibotta and is available in Canada.
Ebates is a popular shopping portal for online shopping, and it now offers in-store rebates at some retailers. You get paid a few times a year via check or gift certificate to some popular retailers. Consistent use of the app or desktop portal can yield some nice bonuses; I typically get a few hundred dollars back a year. Make sure to check out this Ebates review.
Giving Assistant is like Ebates, and has an added component of giving back to charity. There isn't currently an app, but it's a great way to save when shopping online.
mobiSave is another rebate app that works when you preselect items you are going to buy. It's available on both Android and iOS devices now, originally it was iOS only.
Paribus will track your purchases and request price adjustments from retailers on your behalf. They retain a small percentage of the refund as their fee. A limitation is that it will only work with one email address, so if you get receipts at multiple addresses you need to set up multiple Paribus accounts.
Store Specific Apps
Cartwheel is Target's loyalty and savings app. The savings are on preselected items; the list is updated weekly and there are occasional one-day surprise savings. You will get the discount at the register when the cashier scans the barcode on your phone. It currently only works in stores, not online.
Amazon has a feature in their shopping app to allow you to compare the Amazon price to one in a store by scanning the barcode. You can also read product reviews this way which is handy to help make an informed decision.
Walmart Savings Catcher will track your purchases and automatically give you price adjustments when a competitor has a lower price. The savings comes in the form of a Walmart gift card.
Many local grocery chains offer their own apps, check around to see if yours does.
Two national drugstore chains that have apps are CVS and Walgreens, both offer loyalty points, coupons, and prescription tracking and reordering.
Other
Gas Buddy tracks local prices at gas stations so you can get the best price. It is also available on your computer if you want to check prices from home.
Hotel Tonight offers last-minute deals on hotel rooms. Hotels prefer to fill their rooms, so last minute pricing can offer big savings to you.
BillCutterz Can Save You Money on Your Monthly Bills
We may not have an app yet, but here at BillCutterz, we can save you money on your Smartphone bill, and many others. We always stay up to date on discounts that providers don't advertise, and how to obtain the best pricing for you.