Getting Ready for Tax Day
Posted on February 10, 2017 by Laura Myers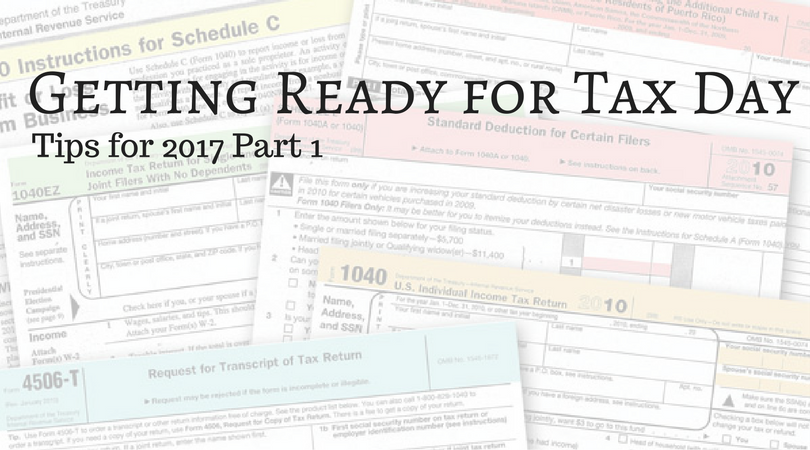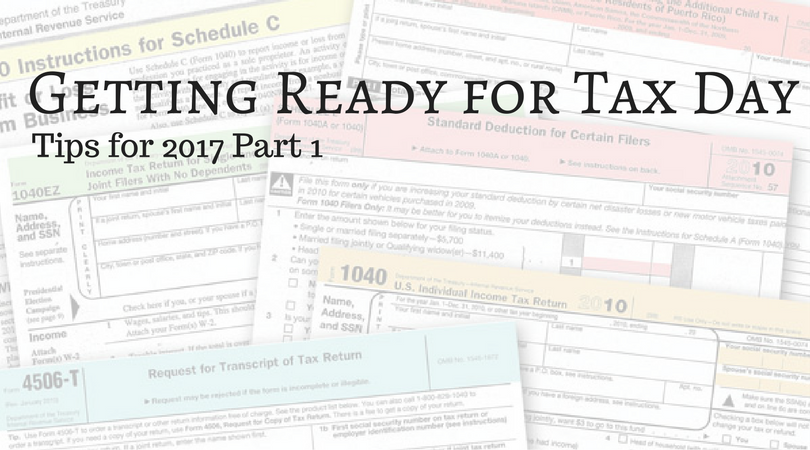 Tax Day is looming, and I'm sure many of you are concerned about it. This year the 15th falls on a Saturday, so we have until the 17th to file. Now is the time to start getting organized for filing.
Gather Your Paperwork
I have a decorative box on my desk that all my tax-related paperwork goes into during the year. At the end of the year, I sort it out by type and total up each category. Then starting in mid-January, I add my W-2, and any 1099s I receive. This is a pretty simple method to use, but if you have more paperwork you might need to create files for yours.
TurboTax has a great checklist to use for double-checking that you have everything you need, you can access it here.
Last-Minute Deductions
At this point, you might be realizing you need some deductions. The only one that you can add is a contribution to an IRA, and the tax savings is worth it. On average the tax savings is 25% of the contribution. This doesn't apply to a Roth IRA, those are set up to allow tax-free withdrawals later, so the money is taxed when it is contributed.
There are many deductions you might not be aware of, here is a list of some of them.
Look Ahead to Save
Every year you should look at your W-4 and adjust it if your circumstances have changed. Marriage, divorce, new children or children growing up can all change your tax liability. There are many calculators available to help you determine what to claim on your W-4, the form itself isn't the easiest one to figure out. This one from TurboTax is a good one.
Figuring Your Taxes
Filling out tax forms has gotten easier over the years and there are many online services or software packages to help you. If your taxes are more complicated than you want to deal with, and accountant is a great investment. Finding one early is wise, the closer it gets to the filing deadline, the less likely they are to want new business.
Another option that isn't as well-known is using a volunteer service. VITA is available in many places for people with incomes below $54,000. The service includes free filing of your taxes electronically. If you are over 60 there is another volunteer service called TCE. Information on both including a locator is available on the IRS website.
Talk to Us
While BillCutterz can't help you with your taxes, we can help you save money all year. Simply sign up, submit your monthly bills, and let us negotiate lower rates.