Christmas and Hanukah Tips Part 2
Posted on December 2, 2016 by Laura Myers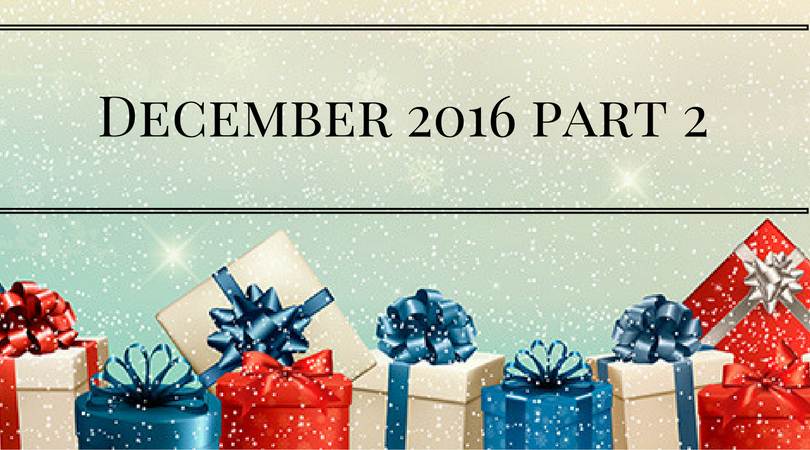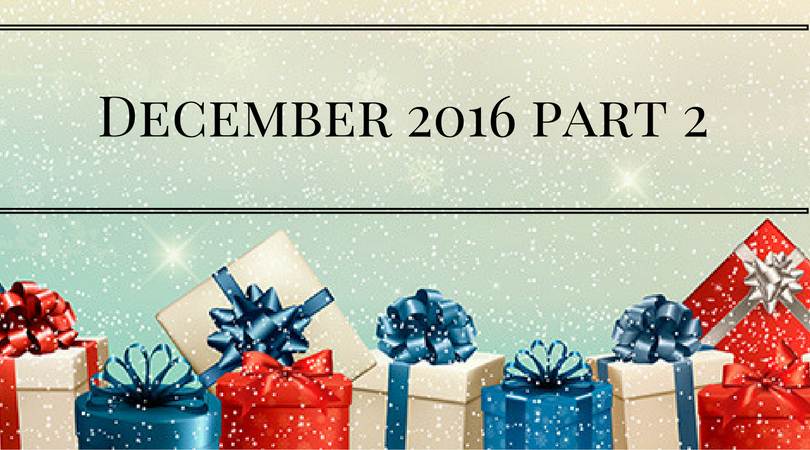 This is Part 2 of our helpful tips for Christmas & Hanukah! It expands a few ideas from last week and adds a few more. Christmas and Hanukah fall right together this year; Hanukah starts on the 24th of December and runs through January 1st, 2017.
Your List is How Long?
Last week I suggested talking to the family about limiting giving, either by focusing on the children or using a Secret Santa drawing. December has just started so there is still plenty of time to revisit the idea. If you tried to set one up and failed, there is nothing wrong with telling your loved ones that you just don't have the budget to give everyone a gift. I have operated like this for several years, and nobody has gotten mad yet.
Did You Make a Realistic Budget?
Let me use myself as an example for a budget. I have 10 people on my list and based on my current finances, I have allotted a total of $300 dollars. This is about $30 a person, but I don't stress too much about being exact. Sometimes you find just the right thing and it's a bit more or less than $30, but it usually evens out in the end. I am lucky I have plenty of wrapping paper and ribbon already, so that isn't in my budget, but I need to ship a few gifts. I happen to consider shipping as a separate expense, but you may want to account for it in your total.
Here are a few links to gift ideas by price and recipient. Good Housekeeping has a set of lists here, Real Simple here, and Amazon has a list that is continuously updated here.
Decorating AKA…Time to Impress the Neighbors
Well not really. There is always that one house that has the lights and music synchronized to give a professional style display, but imagine their electric bill! A simple wreath on the front door or lights and garland on your porch is more than enough to show your holiday spirit and far more cost-conscious. The same goes for inside, a tree and your stockings "hung by the chimney with care" will be festive enough. If you want to take it one step farther, use wrapping paper and ribbon to turn some of your pictures into hanging presents for a quick, inexpensive change.
Let's Talk Homemade Gifts
I know, you hate the idea of looking cheap, but there are lots of things you can make that are fun and easy. My favorite is gifts of food. I make bourbon balls every year for my adult friends, and whip up a few pounds of spiced pecans to package for neighbors. Do you love to bake? A tray of cookies is also a good gift for a neighbor or coworker.
Here is my favorite recipe for spiced pecans, courtesy of Alton Brown. I don't recommend trying to double it, I just make it several times.
Ingredients
1 teaspoon kosher salt
1/2 teaspoon ground cumin
1/2-3/4 teaspoon cayenne pepper (depending on your heat preference)
1/2 teaspoon each ground cinnamon, dried ground orange peel, and smoked paprika
1 pound pecan halves
4 tablespoons unsalted butter, cut into small pats
1/4 cup plus 2 tablespoons packed brown sugar (light or dark…it's up to you. I prefer dark.)
3 tablespoons water
Directions
Line a clean counter with a piece of parchment paper or foil at least 20 inches long.
Mix the spices together in a small bowl and set aside.
Place the nuts in a 10-inch cast iron skillet and set over medium heat. Cook, stirring frequently with a large wooden spoon or spatula for 4 to 5 minutes or until the pecans begin to brown release their roast aroma.
Stir in the spices until just fragrant (15-30 seconds) then add the butter pats and stir to melt. Follow that with the sugar. When thoroughly mixed add the water. Stir 2 to 3 minutes or until the sugar has completely and the nuts look glazed. Sprinkle over with the kosher salt and remove from heat.
Spread the nuts evenly onto the parchment or foil so that they don't dry in clumps. Cool completely before transferring to an airtight container for storage.
Although the nuts can be stored at room temp for up to three weeks or frozen (tightly wrapped) for up three months, odds are good they won't last more than a day or two.
Try Spreading the Cost Out
One last tip to break up your holiday spending is to give people an experience in the future. For instance, for a friend, you could give the promise of a movie night, give your gardening friend the promise of tickets to the local garden tour in the summer, or give your niece or nephew an after-Christmas shopping date to score some bargains.
Good Luck and Happy Holidays!
'Tis the season for good friends and good times, and it doesn't need to be an elaborate celebration. Take your time to enjoy your friends and family, and don't stress about perfection. Here at BillCutterz we are looking forward to the holidays and a fabulous New Year and wish the best for you and your family too!