Thanksgiving Dinner on a Budget
Posted on November 11, 2016 by Laura Myers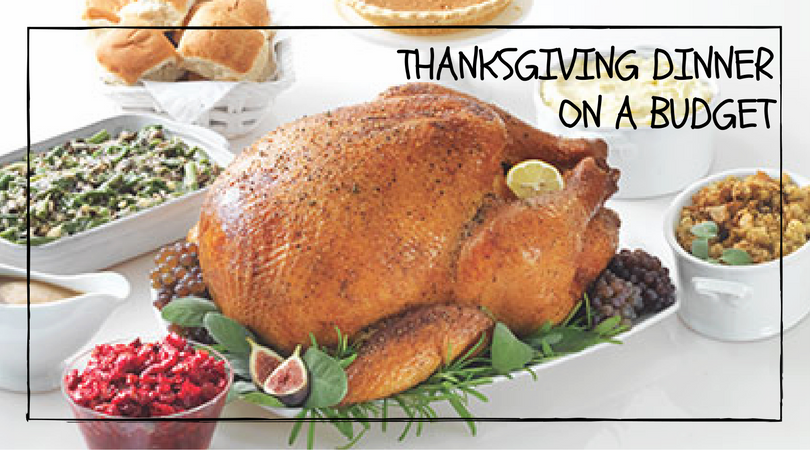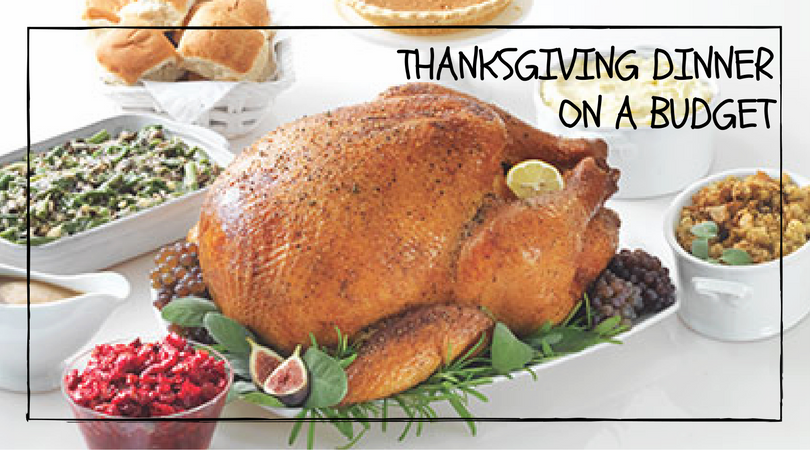 Thanksgiving is a strange tradition in some ways, we get together with our families and loved ones to celebrate what we have. But we often blow our budgets doing it and that seems like a poor decision. So here are some ideas to help you host or help plan a great Thanksgiving that won't deplete your financial resources.
Plan Ahead
There are several stages of planning ahead, starting with a guest list. Once you have that figured out, you can start determining the menu. It is far easier to plan a meal for a small group than for a large one, and less expensive. Once you have these two decisions made, you should probably plan for a few extra people. After all, that is the spirit of the holiday!
When planning the menu, try to include dishes that have crossover ingredients. For instance, milk goes in quite a few things like mashed potatoes, green bean casserole, gravy, and many desserts. The same goes for butter and some spices.
A grocery list can be broken up over a few weeks to spread out the expense, and to take advantage of weekly sales. Dry goods can be purchased anytime, and if you have freezer space so can your turkey. Fresh produce, dairy and rolls should be bought as close to Thanksgiving Day as possible. To get the right size turkey, use a calculator from Butterball found here as a good guideline.
Share the Expense
While a potluck meal isn't everyone's style, it is an easy way to cut down what you spend. Assigning a specific menu item to each guest (or family if it's a large gathering) can be a fun way to try new recipes. I remember as a kid having dinner with one other family for the first time and we were all horrified by their giblet gravy. But to this day, we use the cranberry salad (similar here) recipe from that family.
Plan for Leftovers
Thanksgiving dinner is investment cooking at its finest. What other meal do you cook that allows you to make an excess of food without looking nuts? Make a bigger turkey and you will have enough for sandwiches and a casserole or two. Leftover mashed potatoes can turn into potato pancakes, and dressing freezes well. Speaking of leftovers, here is a quick PSA about food safety. Please don't let the food sit around at room temperature very long, bacteria breeds once it drops into the danger zone of 40-140 degrees. See this page at FoodSafety.gov for specific help on turkey thawing and other food safety tips.
If the thought of leftovers doesn't appeal to you, make sure you have plenty of disposable containers on hand to send food home with your guests.
Green Bean Casserole
Almost everyone at Thanksgiving has a green bean casserole.  It just seems to be the norm.  With that said, I must include a few versions of America's favorite side.  Here are links to the classic easy one and one totally made from scratch.
Desserts Matter
Thanksgiving dinner wouldn't be complete without dessert, and plenty of it. I love to have at least three kinds of pie to choose from: pumpkin, some kind of pecan, and apple. Here is my great-grandmother's recipe for the best pumpkin pie filling I have ever eaten.
2 large eggs
½ c sugar
1 heaping tsp cinnamon
½ tsp nutmeg
¼ tsp ground ginger
1 tsp vanilla extract
dash salt
10 tbsp canned pumpkin
1 c evaporated milk
Beat the eggs till light colored and add the sugar and spices and combine well. Mix in the rest of the ingredients and pour into a slightly baked pie crust and bake till set in the middle for approximately 50 minutes at 350 degrees F.
At BillCutterz we wish everyone their Best Thanksgiving Ever!  After all, we all have so much to be grateful for.
The BillCutterz Team