Can You Live Without Cable TV?
Posted on September 30, 2016 by Laura Myers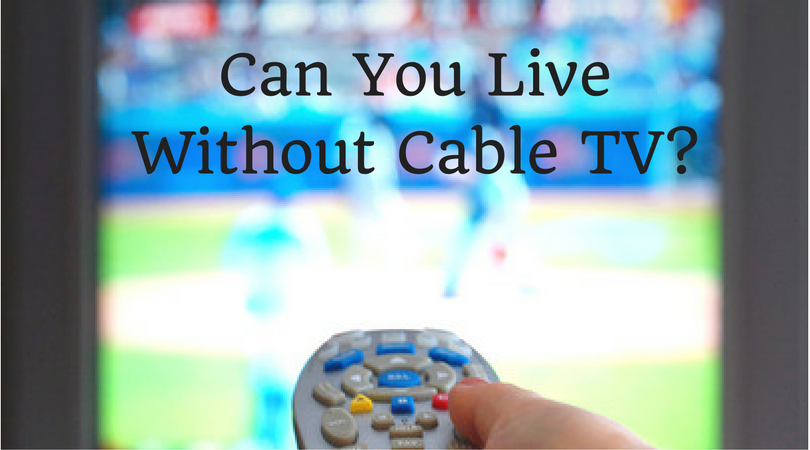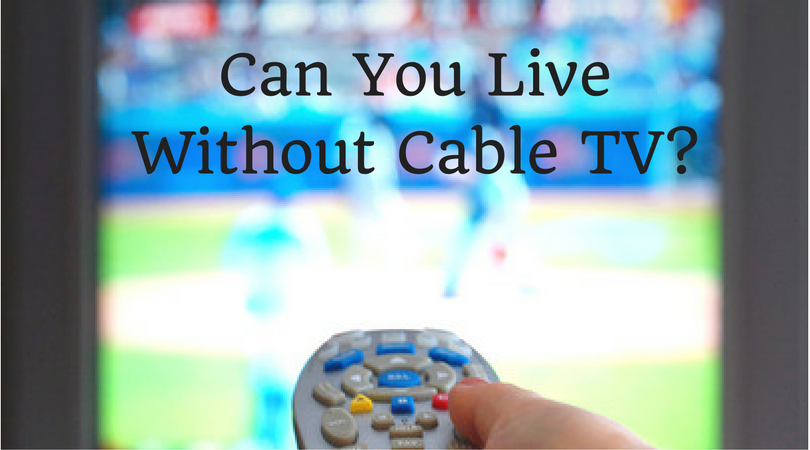 Cable prices keep rising, but your income probably isn't keeping pace. So what can you do about it? There are many ways to save money on TV, ranging from dropping cable programming altogether to dropping to a basic level of service. Here are some tips to maximize your viewing for the minimum amount of money. Now let's figure out if you can live without cable TV.
Cut Cable
This is the obvious answer, you can cut it completely and get to know your family again. Read books, go for walks, talk to each other. Of course, saying no to all TV is pretty extreme, but zero cable could work if you get a digital antenna to get over-the-air programming from local stations. There are many available, this one gets great reviews. To check which stations you can get and how far away they are, go to this website and key in your address.
Cut Premium Channels
So you say a digital antenna won't work for you? Then the next level is keeping your basic channel lineup and cutting out all the extras. This will save from $75 to well over $100 a month depending on the service you start with. Basic channel packages range from $20-25 before taxes and fees while upgraded packages start at $50 and can go up to about $200.
How to Get Back What You Just Cut
Now that you are totally without high-priced TV channels, let's figure out the best way to get some of it back. Most people choose to stream services such as Netflix and Hulu either with a smart TV or a separate device. The two most popular device platforms are the Roku Player or Roku Stick and the Amazon Fire TV or Fire Stick. The Amazon devices work best with the Prime service and you can try it free for the first 30 days.
Streaming Services
If having network over the air and streaming shows isn't enough for you, the next thing to look into is Sling TV. It's currently about $20 plus tax, there are  20+ channels in the package, with several $5 bundles to add on. Netflix and Hulu are each about $8 a month, or you can add premium movie channels for about $8 each. Amazon Prime comes with streaming of movies, some original programming, streaming music as well as add-ons of several premium movie channels.
What Does It Actually Cost?
Well, that depends on the options you choose. If you cut cable completely and buy a digital antenna and a basic streaming device it's about $70 one-time. Then add on Netflix, and pay for high-speed internet at an average of $50, your monthly cost would be $60. The internet is something you are probably already paying for so consider it a sunk cost. Amazon Prime is currently $99 a year, or less than $8 a month and the benefits are far greater than just the streaming content. That brings it up to about $70. SlingTV adds another $20, and you are still under $100 with plenty of options.
If you choose to keep basic programming in addition to any of the other options, add another $20 onto that and I bet you are still far below what you are paying now.
Conclusion
There are many ways to save on TV watching costs if you are willing to spend some time figuring out the best options for your viewing habits. But if all you really want is a lower bill, we love saving you money here at BillCutterz! Just send us your bills, give us permission to negotiate, and we'll negotiate the lowest possible rates for you. It really is that simple.