Frugal and Fun 4th of July Party [List]
Posted on June 23, 2016 by Estefan Tovar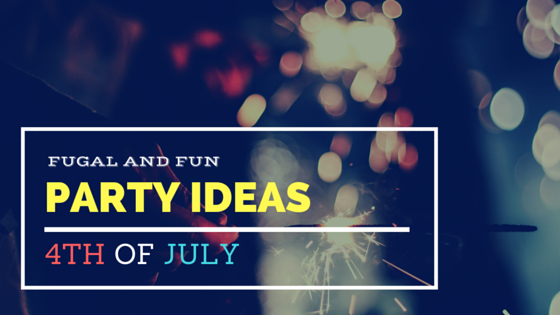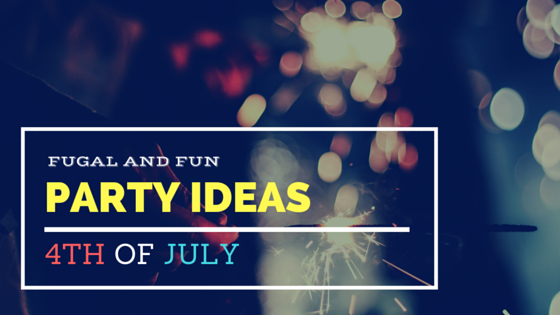 The 4th of July is quickly approaching, that means parties and fireworks! Most Americans are traveling to see, or going out to buy, hundreds of dollars worth of fireworks, which can often get expensive and cumbersome with all the traffic and crowds. BillCutterz has a list of cheap plans for those who want to stay at home and have a 4th of July party, but also keep their wallets from hurting. Here are a few ideas and tips to have fun on Independence Day, while saving money!


Decorations
You don't have to buy every red, white, and blue item to have your party look nice and patriotic (less is more). Instead of buying 4th of July decorations that have to be thrown away, invest in a few festive basics such as outdoor plastic table cloths. This way you have them for any other parties you may have throughout the summer.
If you're really pressed for cash and don't mind disposable decor, visit your local dollar store for plastic table covers, balloons, confetti, or other paper supplies. If you'd like to add some special touches to your party, get crafty and search for easy DIY projects. Feeling extra creative? Try to make these simple sand candles for your 4th of July Party centerpieces.

Food
Another fun way to save on decorations is to have the food and drinks be the focus of attention. Backyard barbecues can get expensive if you're serving up steaks and burgers for several guests. You may also encourage guests to contribute by bringing a side, soft drinks, or their own alcohol. They won't mind helping out and you won't have to take on all of the expenses by yourself. Here's a few ideas to make your Barbecue fun and affordable.

Make a List and Ask Guests to Help
Don't be shy about asking friends to help with specific items. Most party guests already expect to bring at least a side dish or snacks. You can reduce waste by developing a detailed list of everything you need for the party in advance to inform guests of what food to bring and what has already been accounted for. It's like a potluck, but a little more organized.

Use Less Expensive Meat
When you're trying to keep the costs down, meat is where you can seriously go over budget. If you know your guests are expecting cuts of meat, go with chicken. It's cheaper than steak and can satisfy hungry palates. If you're making an alternate meat, hot dogs are cheapest, but hamburgers or sausages are also less expensive than steaks!

Make Kabobs
If you know your guests will prefer cuts of meat instead of burgers or dogs, consider making kabobs that alternate steak with vegetables. Everyone loves kabobs, so you're sneaking your frugality under the radar! Make sure to consider vegetarian options and prepare a few kabobs that are veggie only. Veggie kabobs are a good idea, regardless of whatever else you serve, just in case one or more guests are not eating meat.

Instead of Bottled Alcohol, Make a Spiked Punch or Sangria
Many families host holiday barbecues with the expectation that friends and family will be bringing coolers of beer, wine, or other adult beverages. To keep your expenses low and to control the alcohol content of drinks, create a refreshing spiked punch or sangria. The best way to keep a punch cheap is to use generic drink mixes such as frozen fruit punch or frozen lemonade with generic ginger ale or citrus soda, then combine it all with generic rum or vodka. To make a cheap sangria, use boxed wine and frozen juices. Just beware! Make your alcoholic punch a different color than other punches you have on-hand so children and adults who aren't drinking have a safe, obvious alternative.

Instead of Bottled Water, Use Coolers or Pitchers of Ice Water
The cost of bottled water adds up, and the health dangers of plastic bottles make some people hesitant to drink out of them. To save money (and be eco-conscious!) fill beverage coolers with water and set them up at the drink table. Keep a watch on them and refill as needed.

Build Your Own Game
Ladderball Express
Ladderball, a game of pipes and golf balls on a string. Sounds great right? This summer, let's take a different spin on Ladderball and use an actual ladder! With two 8-10 foot ladders, a roll of duct tape, and a sharpie, you have yourself hours of fun with minimal cost and effort. If you only have one ladder, task out the second one to a guest. Using the tape and marker, number each rung with a different point total (higher rungs being more points) and you are almost ready to toss.
To make the Bolas, you just need a few simple tools. You will need 6 golf balls, string, a drill, and a lighter. Drill a 1/4 inch hole through each golf ball and put two of them in a 16 inch piece of string that has been tied at one end. Tie the other end so the golf balls stay on and burn each end gently with the lighter so that they don't fray. If you need more help, here's a detailed guide on how to make your very own Bolas!

Cornhole
The game of Cornhole has been a beach and BBQ favorite for generations, but can be very expensive to purchase. Simply by garnering some easily accessible materials, you can make your own Cornhole game for a fraction of the cost. With just some old plywood, brackets, screws, dried beans, and burlap, you are on your way to Cornhole fun for hours.
This one may take a little more time and effort to assemble, but rest assured this will be a party favorite that will get all ages involved. Here are the Official Cornhole Rules in case you are wondering how the scoring works. Looking for a guide to building your own? Go no further!

Bucket Pong
This is one of those games that is sure to provide some great competition (and undoubtedly a little trash talk), but can be welcoming to everyone in attendance. Gather 12 to 20, 5-gallon buckets and some tennis balls.
If you want to go the spendy route, for around $3 dollars each, the Home Depot sells vibrant orange buckets that will add a little color flare. Otherwise, just call around and see who has some they will let you use. Simply arrange the buckets in a triangle shape about 10-15 ft. away from the opposing team with the points facing each other.

Giant Jenga
This game has become a bar patio favorite over the past few years and for good reason. All you need to make this game come alive is lumber, a saw, and some sandpaper. Take four 2 x 4 x 16 pieces of lumber (only get two if you want a shorter stack) and cut them into 10.5 inch pieces exactly. This will give you 72 pieces which will be quite a stack. Once this is complete you are basically done! Sand them down until you get the smoothness you want (smooth enough that nobody will get a splinter) and there you have it. Stack them and start pulling pieces until it all falls down!

Alternative Frugal Ideas to a 4th of July Party
Last Minute Vacations
If you haven't already planned your vacation, you may have a hard time getting hotel rooms in hot spots, but you can still find last minute deals. Check Groupon, SlickDeals, and the travel websites like Kayak and Orbitz for vacancies. The closer it gets, the more a hotel is willing to negotiate with you if they have rooms left. So instead of immediately booking through a travel website, call the hotel directly and haggle with the manager, who will be more likely to give you a good rate if you book directly with them.

Catch the Fireworks Show
Most cities put on a free fireworks show in a local park. Look in your newspaper or online for the times and places. Get there early to get a good spot! Bring a picnic blanket, some chairs, drinks, snacks, and maybe some games for the little ones.

Save on Fireworks
It's very easy to spend a small fortune on fireworks, but if you're savvy you can save money. Look for a large fireworks warehouse instead of visiting the small stands, this alone will help keep your costs down. When you're selecting different fireworks, choose ones that give you the most bang for your buck, like artillery shells.

Visit State and National Parks
Our national park system has an incredible amount of areas available for you at very low rates. You can even go fishing in most state and national parks without purchasing a fishing license.

Beach and Lakeside
Instead of traveling to the beach, visit your nearest lake. Most of us live within a couple hours of a lake or river that is free to enjoy. Turn it into a small road trip and bring enough food and drinks for the day.

Frugal Location
July 4th is one of those holidays that you can celebrate anywhere — your backyard, the neighborhood swimming pool, or a community park. Choose a location that is free to you. If you're in need of a grill for the hot dogs, most parks have community barbecue pits, but they are on a first come, first serve basis.
We enjoy saving money here at BillCutterz, so if you have any other ideas or questions feel free to share in the comments below. Don't forget to visit our other blogs for upcoming holidays and tips on how to save money!