The Cutest Valentine's Day Ideas on a Budget
Posted on June 7, 2016 by Estefan Tovar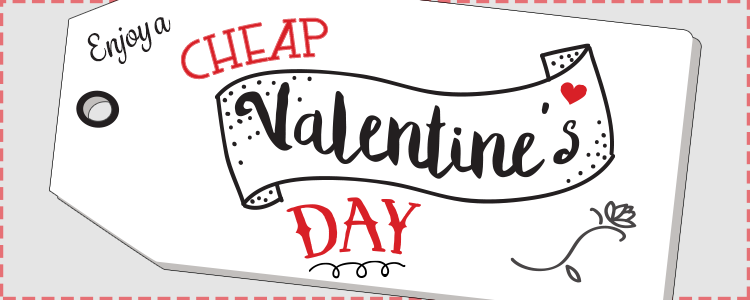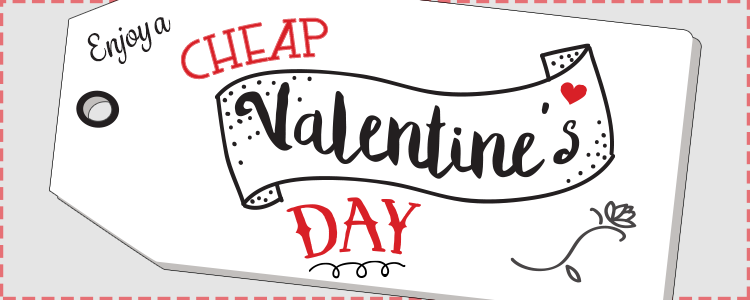 Valentine's Day is just around the corner and BillCutterz is here to help those who are on a budget. Want to take your sweetheart out or get them gifts without breaking the bank? You don't have to spend ridiculous amounts of money to enjoy it! We have plenty of ideas while keeping your budget in mind,  just take a look at our comprehensive list to have the Cutest Valentine's Day ever.
Gift Ideas

Give a Simple Gift
There's no need to open a jewelry store credit card for her or bring home an iPad for him. Save the expensive gifts for birthdays or Christmas and make Valentine's Day a time of love by giving simple tokens of affection. Be sure to set the expectations in advance so you both know that pricey gifts are off limits this year. As long as it's sweet and thoughtful, a simple gift can make someone's Valentine's Day the best and cutest ever.

Get Creative
Buying the usual for Valentine's Day can often be costly and impersonal, rather than buying an expensive gift or pre-written card, make one! There are tons of great and free Valentine's printables to make and write in. If you want to be extra original, a handmade gift is the perfect way to show your love and care. Here's a list to help spark some unique ideas:

Heart Cut-Outs
Your significant other already knows how much you love him or her, but do they know how much you appreciate the small things they do for you? You will need construction paper, scissors and a pen. Cut hearts out of the construction paper and write personalized messages telling them exactly what it is you appreciate them doing for you. For example, tell them how much you appreciate them taking out the trash, or when they remind you of how beautiful or handsome you are. Then, leave them in places you're sure they will find them.

Keepsake Box
Cigar boxes tend to work best for this one, and most local tobacco shops will give you an empty cigar box for free – you just have to ask. Personalize the box with your favorite pictures of the two of you or tailor it toward your loved one's hobbies. For example, if he or she really enjoys fishing, decorate the box with fishing lures and accessories.

Prescription For Love
Have an extra pill bottle lying around? Fill it with candy hearts, and then use your printer to create a new label. Directions – take 2 per day with a kiss.

Pickle Pucker Jar
A pickle or mason jar works best for this one, but any large jar will do. Thoroughly clean the jar and paint little hearts, or love messages on it. Fill the jar with personalized notes, poems, songs, anything that holds meaning for the two of you. Whenever they need a boost, they can pick one out from the jar. The best thing about this gift is that you can continue to add little 'boosts' whenever you like.

Love Blog
Create a love blog and brag about how special your significant other is for the entire world to see. Sites like Blogger and WordPress make it easy for you to create a blog without having to know HTML coding. Post their favorite pictures of the both of you, write the story of when you first met, or a video of your favorite memories. This gift is sure to be a hit, and won't cost you a penny.

Watch It Grow
Plant a tree together in your front yard, and watch it grow along with your love.

Treasure Hunt
This one is always fun. Start the treasure hunt off by sending your loved one an email which will include their first clue before leaving work. At each clue destination leave a flower, or a Hershey kiss – something you know they'll like. The last clue will lead them to you, waiting there with a gift.

Memory Board
This is my personal favorite. You may need to start preparing for this gift months in advance. Hold on to tickets from your first baseball game together, the wrapper from the first candy bar you shared, your first picture together, etc. Last, take all these items and place them on the cork board in the shape of a heart and present it to your Valentine.
If these weren't enough, here's a few more ideas we were able to find! From bath bombs to jewelry, the options are endless for DIY last minute gifts.


Date Ideas
Want to spice up your Valentine's Day with dinner and make it intimate without having to go out and spend money? Here's some thoughtful date ideas BillCutterz has for you:

Romantic Dinners at Home
Almost every couple is planning to go out to dinner on Valentine's Day, so not only will it be a loud and crowded, it will also be expensive! Instead of going out to eat, plan a romantic and intimate dinner at home. To get started you have to prepare ahead of time, the trick is to make sure it's clear that you put a lot of time and thought into it. Research recipes online in advance and secretly pick up the ingredients on your way home from the office (if you want to make it a cuter surprise).

Cooking Together
If you're not exactly Martha Stewart in the kitchen, discuss your plans and make it a romantic night of cooking together. Talk about what you'd like to cook (Maybe a new dish that neither has tried), get the ingredients, then enjoy the night cooking and talking together. You'll save money and will have a more quiet, personal, time together. People often forget the most important thing is enjoying time with your sweetheart, no matter where you are.

Invite Friends Over for Games
Consider teaming up with close friends and making it a Valentine's Day game night. Have everyone bring a dish for the meal (with a theme such as Italian or Mexican Night) and play board games after dinner. While it may not sound as intimate as a romantic dinner for two, remember you didn't spend a stressful night waiting for your table and spending $100+ at a restaurant, but had a fun time with your partner and friends!

Movie Night at Home
There's no need to spend $60 at the theater on tickets and snacks. Check Netflix, Hulu, or Amazon for new releases and the featured Valentine's-appropriate rom-com movies. You can be prince or princess charming and pull up the movie you saw on your first date. Make sure to have an ample supply of popcorn and candy!

Give a Massage
Do some research on massage techniques and surprise your partner with a massage. Make sure to specify how long you're going to massage so they realize it's the real deal! Massage oil can be found for a few dollars at your local grocery store (KY has small bottles, 1-2 ounces, for about $2 in a variety of flavors). With 30-minute massages starting around $40 + tip, it's a sweet way to both give and save.

Go to a Wine Tasting
Many wineries have a Valentine's Day offer that can be a very good bargain. Usually the special is something like a tasting flight paired with chocolates and a discount on any wine you purchase. Research the wineries in your area to find out offers that sound the most appealing. You can even take home a bottle of your favorite wine to share by candlelight.

Go to a Meetup Event
Most cities have a number of meetup groups for all types of people and interests. Search for groups in your area that are hosting a couples' dance party for Valentine's Day, it shouldn't cost too much. Plan in advance to have simple meal at home before heading out for a night on the town.

Alternative Ideas
If you're still not sure on what you should do, we've some up with some alternative ideas for Valentine's Day:

Switch the Day
Instead of going out on February 14, celebrate your love on a different day. This way you won't be fighting the crowds and can take advantage of daily specials and happy hours.

Go for Lunch
For the same reasons as above, a lunch date may be a better idea than dinner. If you go around 1:30 or 2 pm, right after the lunch rush, you're more likely to have some alone time with your honey. You'll also be able to take your time instead of rushing.

Daily Deal Sites
If you're getting a gift for your loved one, start stalking the daily deal sites like Groupon, Woot! , Amazon's Daily Deals, and Slick Deals. You still have plenty of time to find a great gift at a low price.

Take a Picnic
Pack a picnic lunch and take a romantic walk in the park instead of going out to eat. You'll save money and win points for being romantic.

What about Flowers and Candy?
Around Valentine's Day, flowers and candy get incredibly expensive. Instead of picking them up before or on the day, do it the day after when everything is heavily discounted.

Celebrating Valentine's Day doesn't have to be expensive or a hassle, talk with your partner and be honest about wanting to celebrate frugally. Remember, Valentine's Day is supposed to be focused on your love for each other, not gifts, chocolates, and expensive dinners!

We enjoy saving money here at BillCutterz, so if you have any other ideas or questions feel free to share in the comments below. Don't forget to visit our other blogs for upcoming holidays and tips on how to save money!