Lazy Hacks that Save You Big
Posted on April 13, 2016 by Lucinda Nutting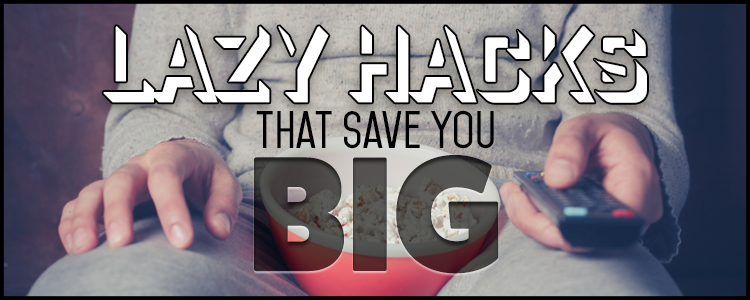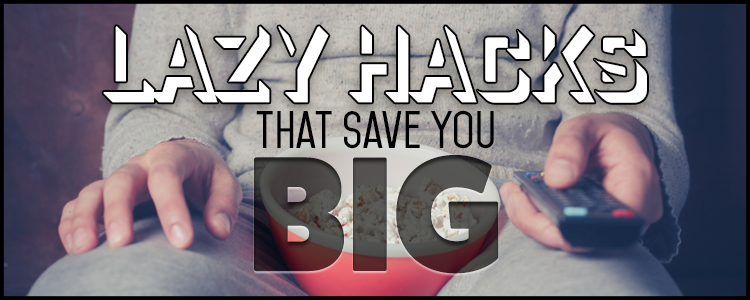 If you keep up with our money-saving blog, you know there are tons of ways to save money in all forms of life. Well, here are even more ways everyone can save money! Check out these lazy hacks that save you big.
Scan Receipts for Cash
Turns out all those receipts you end up throwing on your car floor can be put to good use. At the end of each week collect all the receipts you've received for purchases, your phone and a comfy chair and get to scanning. Phone apps like Giving Assistant, Checkout 51 and Ibotta give you cash rebates on different purchases you make; just download the app, create an account and scan the receipts. This is one of the laziest ways to make easy cash.
Make a Grocery List
This is probably the most physical hack on this list. Sure it involves writing, but you'll be sitting down, computer in hand and the whole process takes about 20 minutes to plan your meals and write down the ingredients.
Delete Saved Credit Card Numbers
If you shop on Amazon, Groupon or most other shopping sites, you're credit card information is likely to be saved on their server for a speedy and efficient purchase.  Before you make any purchase online, go and delete all saved cards from any online store you shop at. By having your credit card information on hand and ready to use, you're much more likely to make spontaneous purchases. If you absolutely need those shoes, then make yourself get up, find your wallet and enter the card information yourself.
Raise/Drop your "Default" Thermostat Setting
In the summer, raise your default thermostat setting by 5 degrees and in the winter, lower it by 5 degrees. No it won't be as cool/warm as you're use to, but it still beats the outside weather by far. If you're having a hard time adjusting to the new temperature in your home, wear more or less clothing to make up for it. You'd be amazed what a 5 degree difference will save you every month.
As you can see, it's super easy to save even more money around the house using lazy hacks. Have any other hacks that can be added to the list? Let us know!