Have a Homemade Christmas on a Budget!
Posted on December 18, 2015 by Lucinda Nutting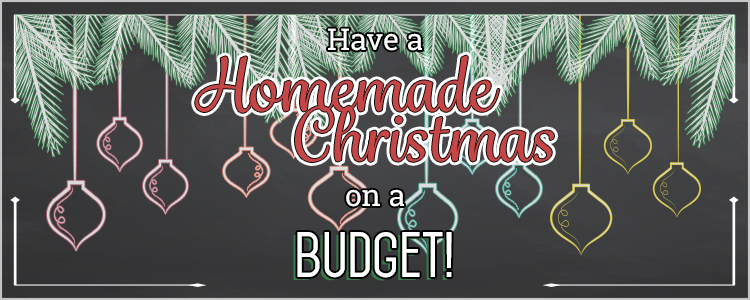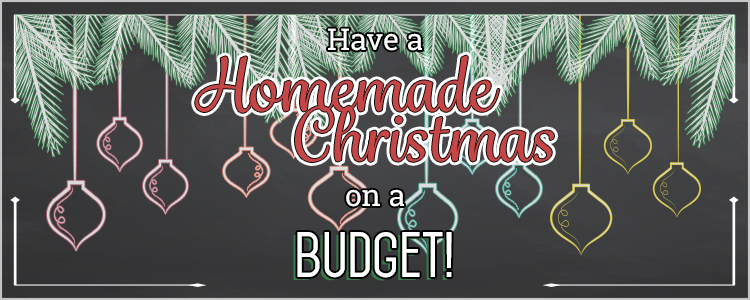 Christmas is fast approaching and everyone is getting so very eager! Kids can hardly stand to have to wait any longer, whilst parents are picking up last minute gifts and hurrying to wrap them all before kids find the hidden stash. Hosts are planning the perfect Christmas party, putting food plans together and decorating the house. Aside from all of the hustling and bustling, it is not too late to make homemade gifts and decorations before Christmas arrives. Make this year personal and find out how to have a homemade Christmas on a budget!
Decorations
There are countless homemade decorations which can be made quite quickly and very frugally. The price of putting these personal decorations together, instead of buying them pre-made, can save you a large amount of money this holiday season. It's a wonder why anyone buys already made decorations anymore!
Unique Christmas Trees
To get started, let's talk about the main centerpiece of almost every living room during December; the Christmas tree. If you don't want to buy a real or faux tree, there are several creative options to do instead, a lot of which you can make from things you already have at home. You can create a tree out of your book collection or create an "ornament" Christmas tree. Here is a huge list showing so many creative ways to replace the traditional Christmas tree in a new and unique way!
Wreaths
As guests walk up to your front door, greet them with a beautiful Christmas wreath! Aside from buying them already made, you can easily make your own. There are so many ways to make a wreath, it's hard to decide which style you'd like to do. Check out this huge list of wreaths which will be sure to get you excited to make your own!
Banners
Having a banner adds so much Christmas spirit and joy, no matter what room it hangs in. Place it over your fireplace, bar area, entry way or even around the unique Christmas tree you create! They can be made of burlap, string, ribbon, twine, paper, and the list goes on and on. Have a cup of hot cocoa nearby while you create your Christmas banner.
Dollar Store Decorations
If you don't want to tackle a big decorating project, there are other very easy options. For example, hit up the dollar store for a pretty glass vase and ornaments. Simply fill the vase with the assorted ornaments for an easy and beautiful table centerpiece. You can also make popsicle stick snowflake decorations, turn light bulbs into cute snowmen ornaments, make your own snow globes and so much more!
Gifts
Just as for homemade Christmas decorations, there is such a wide range of homemade gifts you can make this year. Opting to make gifts (rather than buy them) is a wonderful way to show someone how much you care for them, while also saving a lot of money!
Candy & Treats
Almost everyone loves candy, so giving it as a gift to several people at once satisfies everyone, including you! When giving candy as a gift, you have the option of making your own or buying pre-made and presenting it in a creative way. If you want to make your own, you can find a great list of easy Christmas candies here. If you want to buy pre-made candies, then you can glue them together into little sleighs! Any kind of candy would make great gifts for people, such as your co-workers, family members and even at children's Christmas parties.
Gifts in a Jar
Gifts in a jar are very popular this year, and the possibilities are never-ending. Not only are you giving a gift, but the glass jars can be easily decorated with holiday spirit by adding ribbon or tags. As for what to put in the jars, you can make homemade treats, hot cocoa mix, baked good mixes, jams, and spreads or go the luxurious route and pack items such as bath bombs, shower disks, and sugar scrubs. Find a huge list of gifts in a jar ideas here, and get to DIY-ing!
Other Gifts
There are so many more homemade gifts you can make for everyone on your Christmas list. Other easy ideas could be sharpie mugs, homemade candles or soaps, and ornaments. The possibilities are endless. Whomever you're making a gift for, get creative and make it personal for them.
Whether you are decorating your home or making homemade gifts, have fun! Put on holiday music and classic Christmas movies, involve friends and family, make a big batch of hot cocoa or hot apple cider and have a homemade Christmas on a budget!
Have any other DIY decorations or gift ideas? Share them with us!