Save Money While Shopping Online with Giving Assistant
Posted on November 18, 2015 by Lucinda Nutting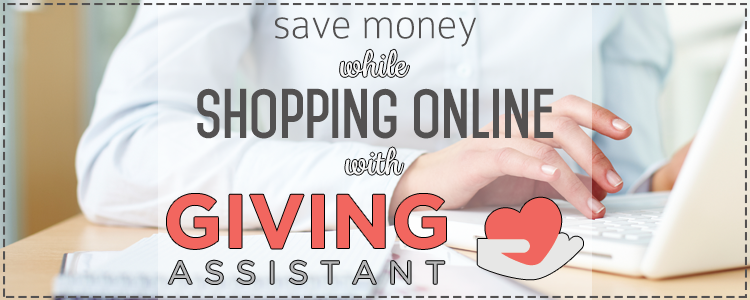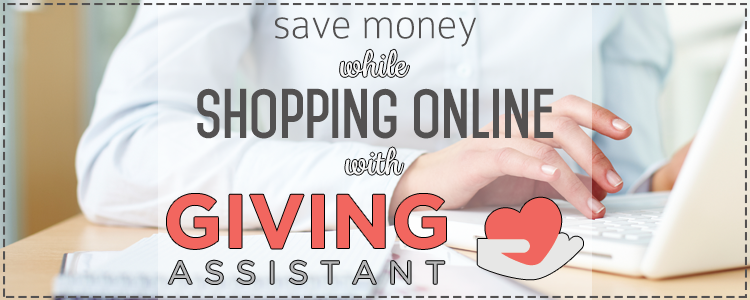 Almost everyone has the need to save money. Build up your savings account, pay off debt, prepare for a vacation, and so on. But it can be so difficult to save money when everywhere you look, there's a sale, clearance or "rock-bottom" price you must take advantage of the very moment you lay eyes on it. To add to the fire, the convenience of shopping online doesn't make it any easier to control spending habits or save money.  If you are an online shopper, you've heard of popular cash-back sites who give you part of their commission for referring you to various retail stores, but the keyword is "part of their commission". There's a new cash-back site who gives you ALL of their commission for referring you to various online retail stores, thus giving you double cash back. Introducing Giving Assistant, the only cash back site who gives you all of their commission, plus tons of awesome coupons in one easy place. Giving Assistant allows you to save money while shopping online!
An Amazing Amount of Partners
Giving Assistant has partnered with tons of online retail stores so you can shop your favorite stores (which you already buy from) while getting a high percentage of cash back! You wouldn't believe the amount of retail stores Giving Assistant has partnered with (1,078 thus far to be exact), making it super easy for you to shop and save at the same time. We're talking Amazon, Target, eBay, JCPenney, Bed Bath & Beyond, Domino's Pizza, Shutterfly and more.
Double Cash Back
Online shoppers who shop through Giving Assistant get "double cash back"; more cash back than any other online cash back store. The reason you're able to get this, is because Giving Assistant gives all of their commission to you. Usually online cash back businesses keep half the commission and give the other half to you, not Giving Assistant. They give you ALL of the commission; pretty sweet deal huh?
Direct Deposit
Another huge advantage for using Giving Assistant, rather than other cash back sites, is you can easily schedule your cash back statements to get paid directly to your debit card within a few days of your purchase. Other cash back sites take several weeks for you to get your cash back. You can also choose to get paid through PayPal or by a check (which can take a few weeks to be sent to you).
Stress-Less Shopping
You can enjoy a much more pleasant shopping experience at home on your computer, rather going to a physical retail store. Avoid lines, pushy shoppers and naïve sales assistants by staying home (in your pj's) and shopping at your favorite retail stores on your handy dandy computer. Even better, when Giving Assistant pays you for your all your shopping, there are never any fees to receive your own money, unlike other cash back sites.
Donate!
Giving Assistant makes it incredibly easy to donate to your favorite charity. When signing up, you have the option to set how much percentage of your cash gets donated to your charity of choice. Plus, every time you use a coupon from Giving Assistant, Feeding America will donate a meal to an American family who needs the extra help.
As Simple as 1,2,3,4
In order to get cash back on your online purchases, there are a few easy steps you have to take before you can start shopping. Giving Assistant has to be able to show that you're getting to online retail store's websites through them. (1) You need to start with a cookie free browser session (2) completely disable Adblocker or privacy extensions on all websites (3) follow the link to your favorite retail store from the Giving Assistant website and begin shopping with an empty shopping cart (4) complete your purchase in the same browsing session within 24 hours. That's it! Follow these 4 easy steps and you'll be making cash back in no time.
Let's Recap
It's so easy to save money while shopping online retail stores (which you already shop at) with Giving Assistant. Sign up for free, browse your favorite stores, make a purchase and wait a few days to get all of the commission deposited straight to your account. Plus, effortlessly donate part or all of your cash back to any charity you choose. There's nothing to lose, it's all so perfect!
Have you tried Giving Assistant? What do you think?