Save Money when Buying a Car
Posted on November 3, 2015 by Lucinda Nutting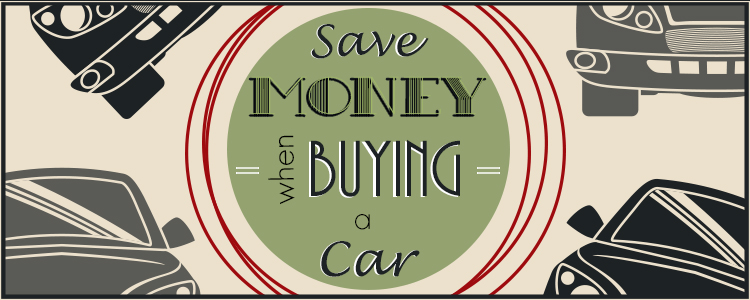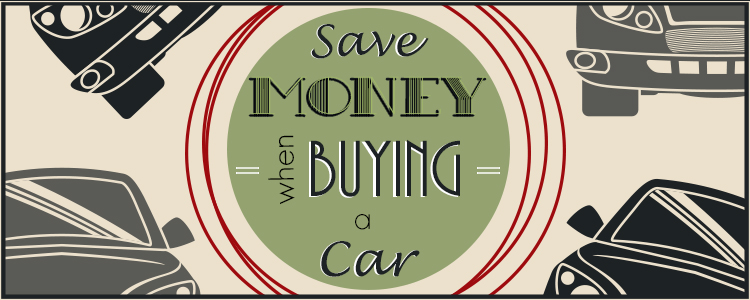 If you're in the market to buy a car, you're probably experiencing a large range of emotions; excitement, thrill, nervousness, and butterflies in your stomach. Buying a car can be stressful because it's hard to get good at it since it's not something many of us do very often. Between the high prices, need for negotiating, and pushy sales tactics, it can be overwhelming to make sure you get the best car for your budget. If you do your research, know what's fair and what isn't, then you're bound to leave the dealership feeling like you've won. Get ready, because you're about to find out the best tips to save money when buying a car!
Set your Budget
This seems like a no brainer, but it is so crucial to know your budget and to stick to it. Salespeople are good at their jobs and they'll make you think you're getting a great deal, when in fact you aren't. It's recommended to allocate no more than about 20% of your household income to all cars being driven by members in your home. This includes car loan payments, insurance, gas, repairs and maintenance. Crunch the numbers so you can have an accurate budget and get peace of mind knowing you won't regret this decision later on.
Also be wary of giving the sales person too much information. They may ask you what your budget is to buy a new or used car. Don't tell him! If you do, he will then try to spend it all. Instead, tell him you are interested in getting a good deal and value for your money.
Find the Best Auto Loan
One of the most important parts of buying a car is how you're going to pay for it. Since most of us can't pay cash, we have to get our car financed. Finding the best auto loan boils down to getting the lowest interest rate and making sure your monthly payment fits your budget and lifestyle. When choosing your auto loan, pick the shortest loan you can afford because you want to pay off your car when it still has a long life before needing any significant repairs. If you're buying a car expected to last five years before needing a costly repair, it doesn't make sense to put it on a seven year note. You can get 4 of the best, free, no obligation quotes on an auto loan here.
Use a payment calculator to estimate monthly payments based on interest rates and the total loan amount. Once you've figured out a ballpark amount in your price range, get pre-approved for financing before you start shopping. This will give you negotiating power so you don't need to rely on dealerships for financing, and it lets you walk away from a bad deal.
Pay Cash
Instead of getting a loan and paying interest, save up and buy a car with cash. Not everyone can save up thousands of dollars, but if you can, you have greater room to negotiate with the sales person for the best price. It also gives you more power to find the right car for you because you can focus on shopping instead of worrying about financing.
Sell Your Old Car Yourself
Instead of trading in your car for a new one at the dealership, pocket more cash by selling it on your own. No, it's not as speedy as an instant offer at a car lot, but you will definitely get more money selling it on your own than trading it in.  Submit tons of pictures of your clean car on various car-buying websites with details of the interior, exterior and engine. The more you detailed you are, the easier it will be for someone to give you a call because they'd like to see it in person.
Buy Used Instead of New
Everyone knows the moment you drive a brand new car off the lot, the value drops significantly (sometimes up to 20%). Also, most cars will lose another 10% of their value in the first year of ownership. By buying used, you're already saving a gargantuan amount of money rather than buying brand new. Be sure and do your research on a particular used car you're interested in, before you sign the papers. Take a test drive and really pay attention to acceleration, brakes, sounds it makes and so on. Check the car for leaks after your test drive and inspect the car for scratches and dents. Ask the dealer of any known accidents in the past and a vehicle history report. Another benefit of buying used rather than new, is insurance costs are reduced because a used car has less value than a new car.
Don't Go for the Absolute Best Model
Yes, a sunroof, satellite radio, rear-view camera, heated seats and a leather interior are all very nice additions in a car… but do you really need all of those fancy upgrades and gadgets? If you live a frugal life then you know you don't need them. The "souped up" version of a model can be 50% more than the base model. No, you don't have to get the most basic model, but certainly don't waste your money on a model with all the bells and whistles; shoot for somewhere in the middle.
Know What You Want
By having just a few automobiles in mind you like (and having done research on each, including a fair purchase price), you won't have your time wasted by being haggled and spending too much money. It's so important to go shopping for a car with confidence and knowledge of exactly what you want so you know if you're getting a fair deal or not.
Shop During Optimal Times
August (right around Labor Day) is one of the best months to buy an automobile. Most car makers start distributing next year's models in September, thus dealerships are trying to make room by getting rid of last year's models. This is in your favor, because they're giving really good discounts to get as many older models gone as possible and the sales people will fight harder to make a sell out of the old inventory. Aside from shopping in August, Mondays and Tuesdays (closer to closing time) are great days and times to shop during the week. One of the worst times of the year to buy is spring time, particularly, right around tax returns. Dealerships know people have extra cash and they'll be advertising to "spend your tax returns on a new car"… don't!
If you've done your homework and step onto a dealership with confidence, then you will be driving off the lot with a feeling of accomplishment and pure thrill. Don't be bossed around; you make the calls and you do the negotiating, not the other way around. Be sure to include our tips to save money when buying a car in your homework, before you go out shopping!
Walk Away from a Bad Deal
Even if you've been waiting three hours for the sales manager to get back with you on the lowest price, don't be afraid to walk away from a bad deal. Remember that you're the buyer and you have the most power here. If they won't budge on price, financing or anything of importance to you, don't buy the car. You can always find a similar car at another dealership. If you're not 100% happy, don't sign on the dotted line.
Have any more tips to save money when buying a car? Let us know!