Top 10 Cheap Fall Date Ideas
Posted on October 23, 2015 by Lucinda Nutting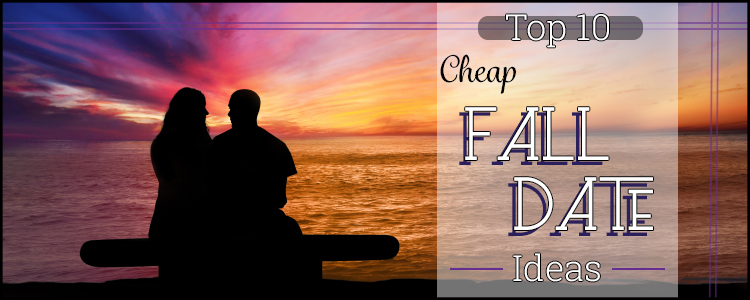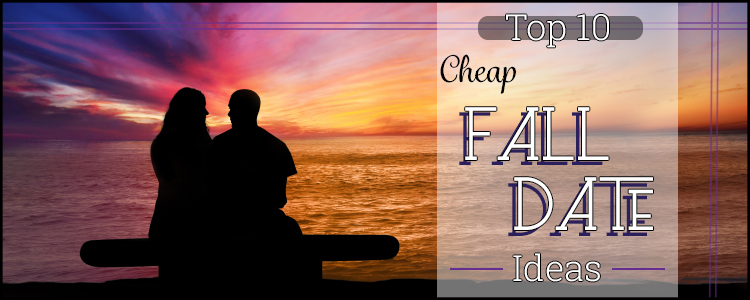 Fall is definitely one of the more romantic times of the year with the cool weather, the beautiful change of colors and the need for cozy pajamas and warm fires. It's a great time of year to go out with your better half and have some quality alone time, without spending a great deal. There are so many unique date ideas only available during this time of the year, so take advantage of it! If you have kids, call a sitter, because it's time you and your spouse take a look at our list of cheap fall date ideas!
Go to a Pumpkin Patch
Pumpkins are of course one of the more popular gourds, especially this time of year. If you're fortunate enough to live near a pumpkin patch, make it a priority to go! You can plan an entire day for your pumpkin date. Watch "It's the Great  Pumpkin, Charlie Brown" to get you in the spirit, make a thermos full of hot apple cider or hot chocolate and you could even bring some warm pumpkin soup to enjoy while you're there. If you don't live near a pumpkin patch, make a date out of carving pumpkins. You can still do everything as said before, except you get to stay in the comfort of your home! Be sure and save the pumpkin meat so you can make a romantic meal together; talk about a cheap fall date idea!
Go on a Sunset Date
Another super simple and frugal date idea is to find a great spot in the town you live (or nearby) where you can easily see the sunset at dusk. Bring comfy blankets, warm cocoa and maybe some soft music. Relax and enjoy each other's company as you watch the beautiful sun dip below the horizon.
Go to a Fair or Festival
In many great towns, there are plenty of fall festivals with tons of great food, activities, crafts and rides. It's a perfect way to spend the day while you and your spouse spend quality time together having a blast and letting your inner child out.
Go see the Changing Colors of Fall
One of the best things about this time of the year are the stunning colors of fall. Once again, pack some hot cider and maybe even a picnic and drive down a road that shows off fall's best attribute; the changing colors of your local trees! If you stumble across a picnic area, stop and enjoy your warm drink and food while you both gaze at the beautiful colors. If you live in an area where you don't necessarily have to drive to see the changing colors of the trees, take a walk with one another instead of driving.
Make Fall Treats
There are so many drinks, snacks and desserts that are perfect for making this time of the year. For Halloween, there are a plethora of candies and treats you can make with each other.  After Halloween, you can make homemade hot apple cider, hot cocoa, roasted pumpkin seeds and so much more! Nothing beats a more frugal date than staying home with each other and cooking!
Have a Scary Movie-thon
For Halloween, it's a no brainer. Stay home, make some popcorn and go on a scary movie splurge! Of course one of you (or both) will be scared out of your minds for a majority of the time, meaning you will be getting some great cuddling time in.
Get Lost in a Corn Maze
Similar to the pumpkin patch, if you are fortunate enough to live near a corn maze, make a cheap fall date out of it! Bring out your inner child and play tag or hide and go seek with your spouse while trying not to get too lost in the maze!
Make a Fire
One of the easiest and relaxing date ideas on our list of cheap fall date ideas. If you have a fireplace, simply put a few logs in, light and sit nearby with the one you love right beside you. If you have an outdoors area to have a fire, use it! Bring smores, blankets and hot cocoa so you can sit under the stars with a warm fire nearby to keep you both comfy.
Go to a Haunted House
As Halloween approaches, push both of yourselves to the limits by visiting a haunted house! Maybe not the most frugal date idea, but it will definitely be fun. Walk hand in hand into your doom, race each other through or see who can last the longest. Get psyched up beforehand by watching scary movies so your blood will be already pumping before you get there.
Tour a Local Brewery
During fall, breweries are always creating (or re-creating) their fall flavors. If there is a brewery in the town you live, or nearby, be sure and tour the brewery and taste the autumn-flavored beers they only brew this time of the year!
Fall is definitely one of the more sought after times of the year for almost everyone. There's so much to do and see outside and plenty of date night opportunities to do with the one whom your heart belongs. So get to planning (or surprising) and indulge in our list of cheap fall date ideas!
Do you have any other cheap fall date ideas? Let us know!