The Ultimate Guide to Halloween
Posted on October 12, 2015 by Lucinda Nutting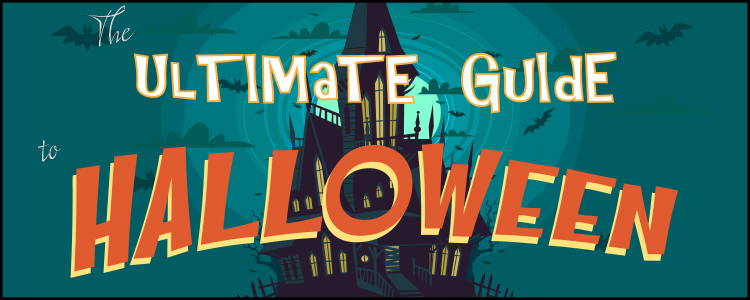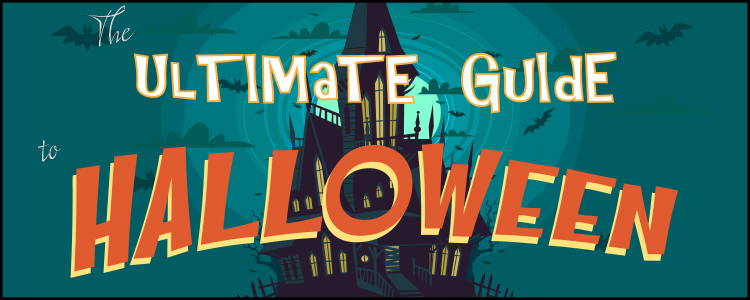 Halloween is the second most celebrated holiday in America (second to Christmas of course) and it's no question why. There's something about the superstition lingering in the air, being scared out of your mind and of course, pumpkin carving to put you into the Halloween spirit. Cool fall weather, candy galore, scary movies, pumpkin lattes and of course trick-or-treating, Halloween is all anyone talks about this time of the year. There's a lot that goes along with Halloween, including decorating the house and front yard, finding the right costumes, preparing a ghoulish meal and deciding what to do after trick or treating. With so many options, how is one to begin planning all hollow's eve? The only way to survive this ghoulish night is to have an ultimate guide to Halloween!
Costumes
You can't have Halloween without costumes of course. As an essential part to Halloween, costumes are a necessity in order to begin celebrating. Due to the fact that costumes are a must for Halloween, retailers jack up the prices sky high. Before you go shopping, check out these coupons to save on your costume!
Of course, the best way to enjoy Halloween without blowing a lot of money, is to DIY your costume! Think of what you'd want to be and look up images so you have an idea of how to dress for it. After you have a good idea of what you need to complete your costume, search goodwill and secondhand shops for various pieces to add to the costume.  If you can't think of what you would like to be, check out the links below for great DIY costume ideas!
DIY Adult Costumes        DIY Child's Costumes      DIY Family Costumes      DIY Pet Costumes
Candy
There's a good chance if you don't supply the neighborhood kids with candy on Halloween, you might get eggs thrown at your door. To avoid this, stock up and buy bulk! Similar to costumes, candy can be quite costly at grocery stores and party supply stores. The best deals on candy can be found at dollar stores; they still have a great candy selection and at a much lower price. To save even more, buy hard candy rather than taffy and sour candies. Hard candy tends to be less expensive than most other kind.
While you do want to be sure you have enough candy on hand, you don't want to overdo it. If you've recently moved into a house from an apartment or just moved to a new neighborhood and have never given out candy, ask a neighbor to see how much candy they usually go through every Halloween to avoid over buying. For office, home or school parties you can make your own candy! It's super fun and a great way to get the kids involved.
Decorations
Next up on the ultimate guide to Halloween… decorations! You can't have Halloween without pumpkins, faux spider webs and other spooky decor. Similar to everything else during holiday seasons, Halloween decorations are quite expensive right now, exactly why you should DIY! There are countless projects you can make at home, all you have to do is look online.
If you're not quite the crafter and want to buy pre-made decorations, shop months before Halloween or right after the holiday ends. Retail stores don't jack up prices when it's not peak season. Always look for coupons and store savings before you go shopping. When Halloween is over, store all of your decorations in a large storage container and label it "Halloween Decorations" so you can easily pull it out of storage year after year to re-use your decorations (do this method for every holiday).
Pumpkins
Halloween is the season for everything pumpkin (pumpkin desserts, pumpkin lattes, pumpkin spices), but let's talk about the actual thing. Grocery stores always sell pumpkins during Halloween, but they tend to be a little pricey. If you're fortunate enough to live near a pumpkin patch, go there to get your carving pumpkins. If you don't live near a pumpkin patch or know of a local gourd and pumpkin grower, then of course you'll have to buy from the grocery store.
As for the pumpkin carving kit, don't buy the cheaply-made kit which is always placed right beside the pumpkins. These kits are overly priced for the quality of tools being supplied. You can easily make your own pumpkin carving kit with items already in your garage and maybe a few extra supplies you can get from a hardware store. For the design, you can get a plethora of free pumpkin carving templates online and don't forget to save the pumpkin meat and seeds you carve out; you can turn it into several really tasty treats. Don't let your carved pumpkin rot before Halloween even gets here. Prevent dehydration by covering the cuts and insides of the pumpkin with petroleum jelly. Prevent mold by spraying a small amount of bleach on the cuts and insides of the pumpkin daily.
Entertainment
Halloween falls on a Saturday this year, meaning you don't have to worry about waking up early for work the next day. For entertaining, there are so many things you could do: host a scary movie marathon, invite the block to throw a neighborhood block party or host your own Halloween party! If you decide to do the last option, the possibilities are endless as far as food and adult beverages are concerned.
Get creative with your meal options; get gruesome and creepy! There's a ton of great Halloween appetizers, meals and desserts you can make. If you'd like, you could also make your Halloween party a "pot-luck" so everyone brings a dish.
As you can see, there's a lot that goes into preparing for Halloween. With the cool weather arriving, it is the perfect time of the year to spend time with those you love, decorate, cook and have fun! So ready yourself with creative costumes, buckets of candy, trick or treating and boo-rific decorations…Halloween is almost here!
Have any other tips or tricks that can be added to our Ultimate Guide to Halloween? Let us know!