Tips for a Frugal Camping Trip!
Posted on July 8, 2015 by Lucinda Nutting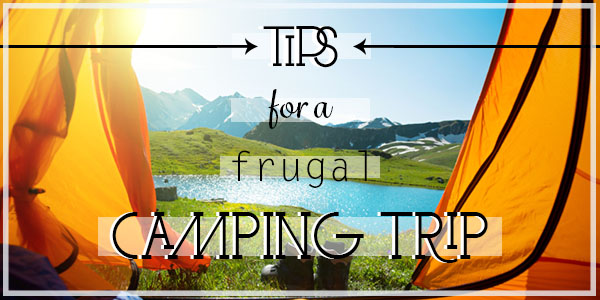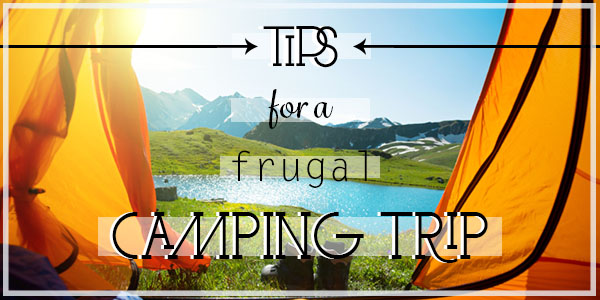 For explorers at heart, camping is one of the best summer excursions. It is also the best way to go on a frugal vacation while spending some good quality time with Mother Nature. Instead of paying money to see popular attractions in big cities, you can pay little to nothing to explore the canyons, forests and plains of North America. Follow these tips to help you and your family get the most out of your camping trip while remaining frugal!
Prepare your Food
If you're camping at a popular camping site, it's likely there is a convenience store or corner market to provide food for the campers in the area. Because these stops are usually isolated and away from large cities, they can charge outrageous prices for food, drinks, supplies, etc. The convenience store owner knows most people will not plan meals ahead and will have no choice but to buy food and supplies from their store. The best way to remain frugal on a camping trip is to be prepared and plan out everything you will need! Before leaving on your trip, take time to prepare meals to cook and eat. It's important to keep your meals simplistic, seeing as how you won't be bringing a kitchen along with you. You can find some great make-ahead camping recipes and instructions for cooking over the fire here to help you save on your camping trip.
Beverages
Water is an obvious essential to a camping trip. Instead of buying water bottles, opt for water jugs and close-lidded cups to drink from. Not only will this option save you money for your camping trip, it is also much more of an earth-friendly option. Buy the water jugs at bulk stores to save even more!
Camping Supplies
If you don't already have a supply of camping equipment (tent, fire pit, hiking shoes, portable grill, etc.) try and borrow a friends or buy used online. Brand new camping equipment is very expensive, so try and borrow or find free or gently used equipment for your camping trip. If the weather turns nasty, having a good rain jacket is important, so don't forget to bring one!
Free Activities
Have an idea of activities you will want to do while camping. If you find yourself camping in mountains and valleys, go prepared with hiking boots, a hiking backpack, a water bladder and your bicycle (if you have room to bring it). If you'll be camping by a lake or river, go prepared with tubes and floating supplies for a soothing day on the water. If you want to stay near the campsite, bring supplies to play horseshoes, corn hole, ring toss, football, soccer, etc. If fishing is possible, bring your poles and lures! There are plenty of ideas to keep you and your family entertained.
Camp Locally
If you have the extra funds to travel a longer distance to go camping, go for it! But if you're trying to save as much money as possible, opt to go camping in your town or some local state parks. Check ahead to make sure reservations don't have to be made in advance. If a reservation is required, try to book from Sunday to Thursday (these days usually have cheaper rates compared to weekends). You won't have to travel as far, thus you save more on gas. If you really want to be frugal, then you can camp in your backyard! It's a great way to break the routine and have some fun outside. If you forget something, it's just a few steps away!
Make a Checklist
Making a checklist is a sure-proof way of bringing everything you need and not forgetting an important item. Here is a link to an amazing checklist for all the items you would need to go camping. Before you start to check these items off, try to replace some items with frugal items you can find around the house, such as:
Replace bags of ice with frozen water bottles. They last much longer, plus take up less room in coolers.
Instead of buying an expensive lantern, use an old milk jug filled with water and a head lamp! Instructions on how to make this frugal lamp are here.
Don't go and buy expensive sleeping pads or bags. Use thick blankets from home and an air mattress if you have one (Don't forget the pump!)
Some people use a "camping kitchen" organizer for a camping trip. Instead, use a shoe organizer to hold cooking utensils, spices, etc.
Instead of buying liquid fire starter that is laced with chemicals, opt to make your own! Some great easy recipes can be found here.
Instead of buying a designated toilet paper can, use an old coffee can (the largest work the best) to keep toilet paper clean.
Now with a checklist in hand, planned recipes, tips and tricks, you are well prepared to go on a frugal camping trip! Whether you camp at a National Forest, in your town or even your backyard don't forget to put down your cell phone and really get acquainted with Mother Nature!
Do you have any other camping tips or tricks to add to the list?
This article may contain affiliate links, meaning we may receive a commission if you make a purchase.