Save Money on Your Road Trip This Summer
Posted on June 25, 2015 by Lucinda Nutting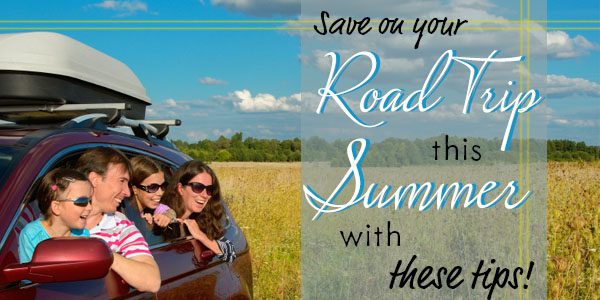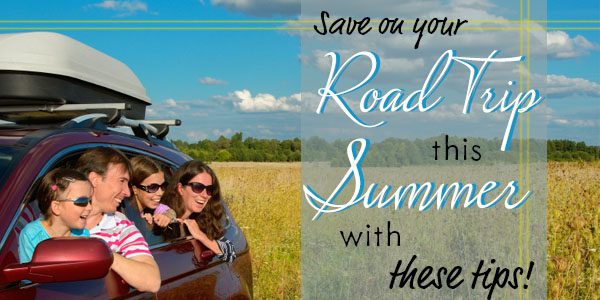 Road trips are a great way to spend time with family while also exploring your state or country. They're even better if you have the knowledge to save money while on your grand adventure. Traveling away from home can be expensive, but if you follow these tips you'll be sure to save money on your road trip while having a blast!
Food:
If you're traveling with kids, it is imperative to pack snacks for the trip. It is also frugal to pack lunches and stop at grocery stores to get lunch supplies, instead of eating out every day. Instead of stopping at rest stops to eat lunch, stop at a historical site! Here are some great U.S. historic sites and historic sites in Canada you can visit for free.
Instead of eating out at a restaurant every night, you can do a similar thing as to what you did for lunch. Buy supplies at national forests, parks or historic sites for dinner. If you're camping, even better! Grill easy meals like hot dogs, sausages and hamburgers for dinner.
If you do decide to eat at a restaurant, check out restaurant.com before you go. It's a website with great deals on gift cards to popular restaurants. Most times, you can find a gift card to a restaurant worth $25, but you buy it for only $10! If you're on the road and grow tired of hot dogs and burgers, this is a great way to save money while still treating yourself.
If you've got kids along for the road trip, try and eat only at "kids eat free" restaurants. They can be found everywhere and often have deals for the week days and weekends! Check out a huge list of "kids eat free" restaurants here.
Hotels:
Before you head on your trip, schedule what cities you will be stopping in every night. When you know where you'll be, you can search Priceline for the absolute best deals on hotels in those towns for optimal savings!
If while on your road trip, you happen to come across a town where a friend or relative lives, try and spend a night, or a few nights, with them! Be sure and tell them plenty of time in advance so they can prepare to have you. Not having to book a room in a hotel will save you tons of money on your road trip.
If you have to book a room in a hotel, book a night at one with complimentary breakfast. Just one more way to save on food!
Gas & Car:
Before you take your road trip, be sure and give your car all of the checkups due or close to being due. This includes transmission check, oil change, tires rotated, transmission flush etc. Also be sure and check your fluids are at a good level and check your tire pressure.
When planning your route before you start the road trip, be sure and highlight toll roads and be sure to avoid them! Not only is it a huge pain to have to stop and pay the toll every couple of miles, but it takes away from having a frugal road trip.
Gas is expensive no matter where your road trip takes you. To lower the amount you pay on gas, use the GasBuddy App on your phone to help you find the cheapest gas in your area.
Entertainment:
Instead of paying to see museums, zoos and popular tourist sites, opt to explore the free sites! Go on a hike or visit national forests for a free adventure on your road trip.
Look up factories along the way on your road trip and see if you stumble upon any free tours. This is a great way to entertain yourself and your kiddos while also being penny-wise.
Be sure to check out Groupon for the areas you will be passing through or staying in. They have a lot of great deals on tons of different events and activities going on in different areas.
Go out and explore this summer on an awesome, sight-seeing road trip! If you plan and follow these tips, you and your family will be sure to have an amazing time while also saving money on your road trip!