8 Apps That Make Your Life Easier
Posted on June 22, 2015 by Bryce Johnston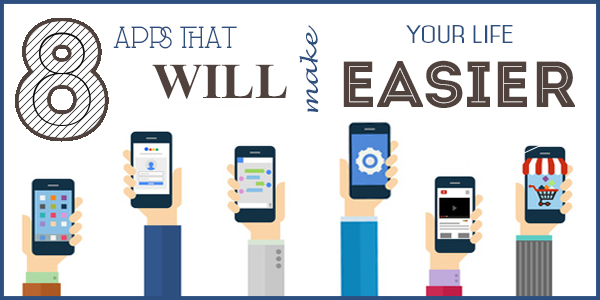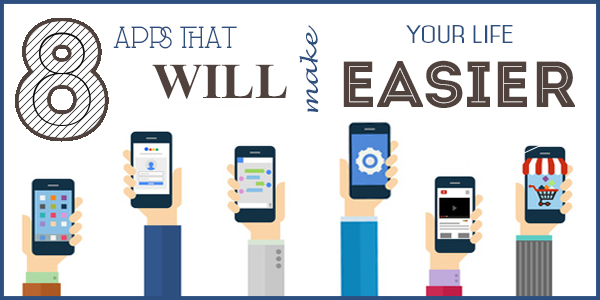 As technology continues to be a part of our daily lives, we find new and efficient ways to make our lives easier. Check out these 8 great apps that make your life easier and will help you be more efficient, and maybe even save you some money.
This online backup app is a wizard when it comes to safely storing and protecting any amount of data from any number of devices. Simplify your data management by knowing that your important information is secure and easily accessible through IDrive. With features like online file syncing, real time backup, and remote managing capabilities, this app promises to de-clutter and safely organize all your online files.
Sounds pretty good right? Well, we are going to sweeten the deal for anyone that is interested in signing up with IDrive. All BillCutterz readers can get 1TB of online cloud storage for 75% off the listed price for the first year by signing up here.
Overcoming debt isn't exactly a walk in the park. Thank goodness apps like Ready For Zero are out there to help you overcome your financial burdens. Ready For Zero will take your current financial situation and create a payoff plan to help you overcome debt without destroying your budget. It's interactive dashboard allows you to make sure you don't get behind on your goals by giving you friendly reminders when you have payments due.
The long and short of Daily Cost is that it makes expense tracking extremely easy. No more messing around with receipts that make your wallet fat in the wrong kind of way. Simply input the dollar amount spent into the category chosen by you, and bam! Out pops an itemized list of where and what you have spent your money on. The sweet thing about this app is that over time it shows trends via graphs that let you know if your spending has increased or decreased month to month.
This is one the coolest automated saving apps out there. Digit analyzes your spending patterns and understands where your money is coming from and where it's going. Once it understands how you spend your money, it starts to transfer incremental amounts of money into your Digit savings account. The amount of money Digit transfers will depend on the amount of money you can afford to put into savings. This can range anywhere from $5-$50 depending of course on the amount of money you have in the account connected to Digit.
Finally, saving money is easy and effortless!
Coupon apps are a dime a dozen, but one that really stands out is Coupon Sherpa. It offers some amazing store coupons by web and mobile app, and it's available for iOS and Android. Before buying anything, check out Coupon Sherpa to see if they have a coupon for you.
This app makes shopping easy because Slice allows you to track your online purchases at the touch of a finger, and get a refund back if the price drops after you buy it. In addition to its great price matching feature, Slice will alert you immediately if a product you have purchased gets recalled for any reason.
It's more than just an app – Slickdeals is the largest and most trusted deal-sharing community, and has apps available for iOS and Android. They post coupons that have been uploaded and used by other users and voted on by the Slickdeals community. This can give you peace of mind knowing that you are getting the same deals that shoppers similar to you are getting. Slickdeals takes the necessary time to sift through all the deals and reviews posted to make sure you are getting the best deals the first time, every time.
Paribus is one of the most interesting and unique new online apps out there. This application refunds you the savings that you might miss when shopping online.
For example: let's say that you just bought a new pair of running shoes on Amazon that cost you $60. One week after your purchase, those shoes go on sale for $55. Paribus will reach out to Amazon and request the $5 price adjustment that you missed out on. This refund will often be in the form of a gift card (at least in my own personal experience). If they can't get you a price adjustment there is no charge to you! Pretty cool right?
So there you have it. Give these 8 apps a try and rest assured you will find that not only has life become a bit easier to manage, but the money you save in the process will amaze you.