How to Save Money On Grocery Bills
Posted on May 15, 2015 by Josh Sheehan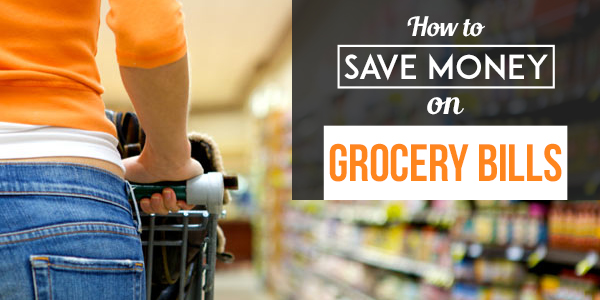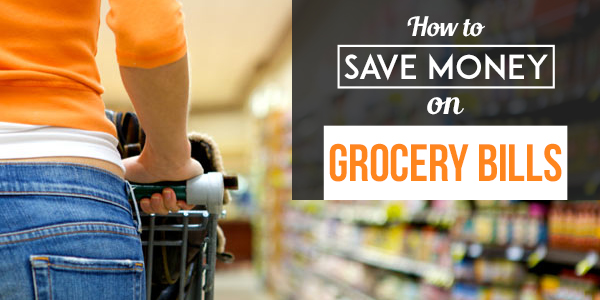 The grocery store check-out line is a horrifying place to be. Herded like cattle to the solitary open wicket, surrounded by candy bars tempting you to abandon your diet and tabloids announcing that a woman in Nebraska has given birth to a banana, you realize that the worst is yet to come. You still have to be presented with–insert drum roll, please–The Bill.
If the biggest thing in your grocery cart is the bill, you may have a problem.
If you find yourself searching for the nearest defibrillator while waiting to hear the tally, you will be relieved to know that there are ways to save money on grocery bills. Yes, you can take the "gross" out of your "grocery bill" and, still, enjoy tasty and healthy meals.
Here's how.
Buy "In Season"
Buying berries out of season will bring you a huge step closer to becoming personally acquainted with that defibrillator. Unless, you are willing to forgo your first born, asparagus in January is another big no-no. Instead, opt for affordable produce that never goes out of season. Navel oranges, for example, will give you a sizable mid-winter dose of vitamin C for a fraction of what it will cost for that pint of blueberries.
And, as "How to Spend Less and Get Healthy" advises, stocking up when produce is in season is a great idea as all fruits and vegetables can be frozen, so you can still enjoy your favorite flavors throughout the year.
Befriend the Deep Freeze
If you and your freezer have a frosty relationship, you will want to become closer friends. Meat is expensive, but thanks to your sub-zero buddy, you will be able to stock up on your sirloin, chicken breast, and rainbow trout when they are on sale–ensuring that you'll still get to enjoy these tasty sources of protein and save a fortune.
Plus, opting for frozen produce will prevent wasted food and money. As Rachel Ray states, "half the average household's annual 460 pounds of food waste is fresh produce." That's a heck of a lot of green (double entendre intentional).
Clip Some Coupons
Coupons are invitations to save money–but only if you use them wisely.
The number one rule of clipping coupons is only clip the ones that are for products your family usually uses. If you save money on plantains and your family has never had a plantain–nor do you know what to do with a plantain–you haven't saved a cent. Instead, you've spent money on something that will rot on the counter. Or wherever the heck one keeps a plantain.
It is also a good idea to use your coupons when an item is already on sale–earning you a much more substantial savings. And, when you encounter a coupon that can be used for more than one of a certain item, take full advantage of it and stock up.
Become a Bulk Buyer
In this case, buying in bulk does not mean loading your pantry full of Paul Bunyan-sized jars and tins. No one needs that many pickles. When it comes to buying in bulk, it is best to stockpile items that your family usually consumes and will not spoil, while the items are on sale. And, no, this does not mean buying enough to last the next ten years either. Your goal is to have enough to see you through until the item comes back on sale again.
While you don't want to buy mammoth-sized items, you can save money by opting for larger or bundled packages. In fact, The Today Show states that "a 9-ounce box of Cheerios came in at $2.57, while a box twice the size was a mere $3.25"–giving the shopper much more bang–and cereal–for their buck.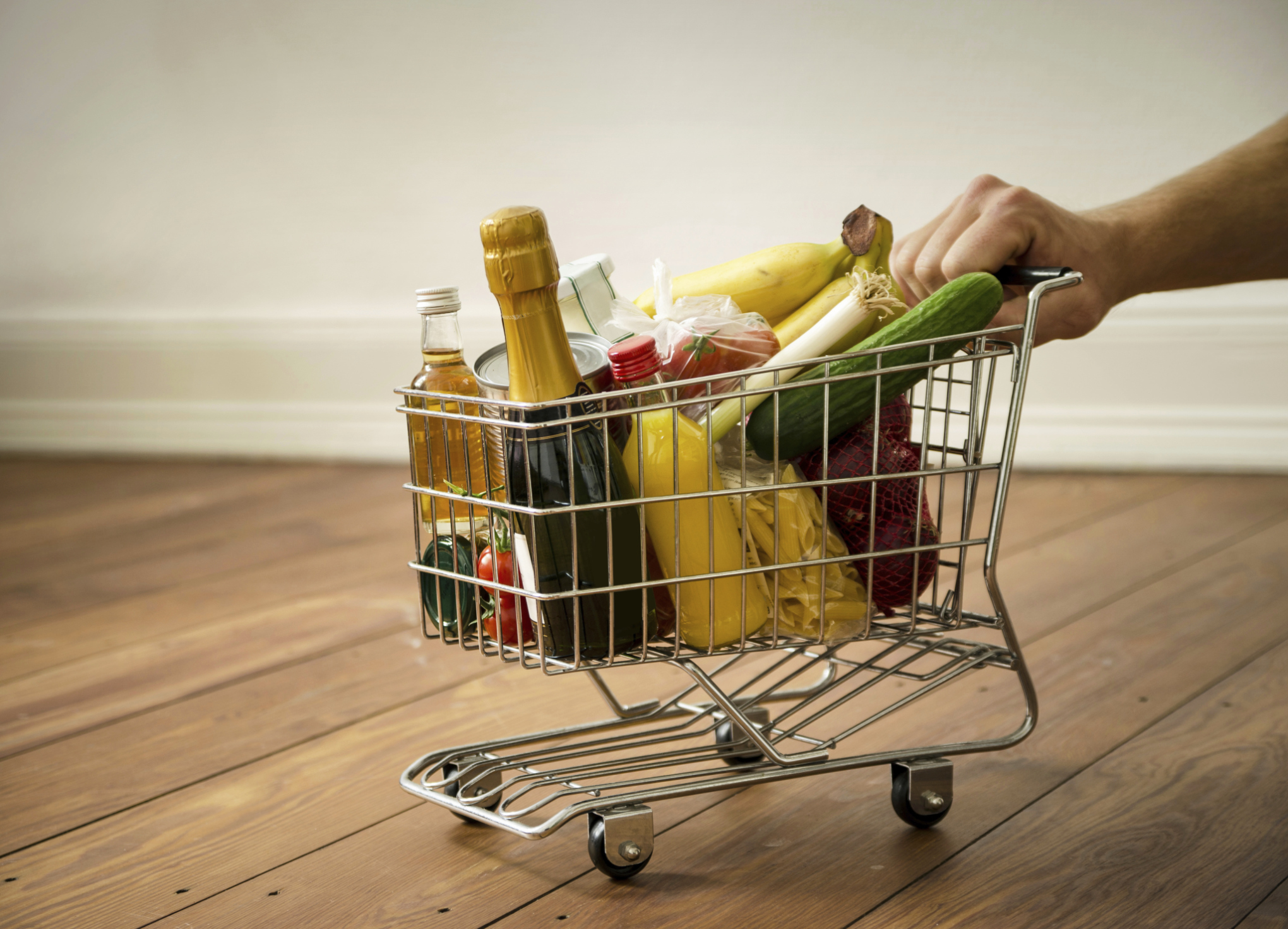 Put the mini-cart away. Thanks to these cost-saving measures, you can opt for a full-sized one.
By following a few penny-pinching hints, you can approach the check-out with confidence, secure in the knowledge that your wallet and your cardiovascular system will be fine. No defibrillator required.
Are you finding it difficult to adhere to a budget while following a gluten-free diet? You may want to check out "Top 10 Ways to Eat Gluten-Free on a Budget."
Kimberley Laws is a freelance writer and avid blogger who really wants a miniature shopping cart. You can follow her at The Embiggens Project.