5 Tips for Saving Money this Summer
Posted on May 31, 2015 by Josh Sheehan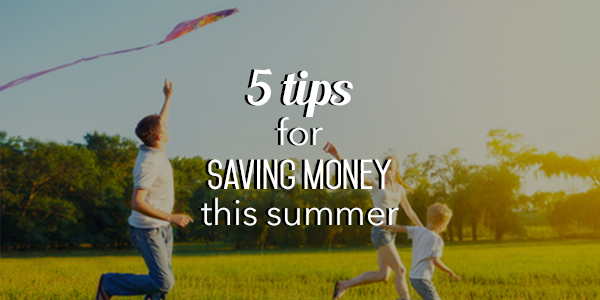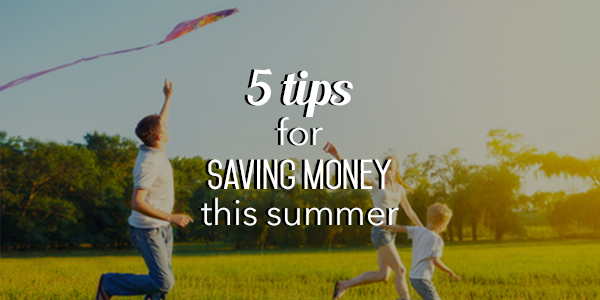 Heading into the hot and heavy months of summer, it's imperative to know all the fun and unique ways to save money with the family around the house. Unfortunately, my list of 100 summer savers was recently confiscated by the FBI because it was so awesome, but fortunate for you, I was able to remember the 5 most important. So, with that being said, here are my tips for saving money this summer.
Clean out that closet (and I mean really get down and dirty)
We all have that section of the closet with those clothes that we think have either gone out of style because we have gotten cooler, or just simply don't fit anymore. Make it a point this summer to have the entire family go through the depths of their closet and find at least 10-20 articles of clothing that can be sold through services like SwapStyle and Threadup. Online consignment stores are on the up and coming and can be a perfect place to off-load those unwanted clothes and on-load some extra cash because we all know the saying, ones mans trash is another mans treasure right? The same concept certainly holds true for clothes.
Save those watts and GET OUTSIDE
Although it may seem like common cents, you and your family can save a sizeable amount of money by simply turning off energy sucking sources (TV, Computers, Game Systems, Lights, ect..) and spending time outside. While those wonderful vitamin D enriching sunrays are beaming down on your yard, set an outdoor schedule for your family to spend certain amounts of time outside each day.
Whether it be reading a book, going to a park, setting up a slip-n-slide in the yard, or just enjoying the sun. Make sure all the energy sucking sources are turned off before you head out and go enjoy some well-deserved sunshine!
Support the home front
Summer is a time for travel, which most often becomes a time of expense. By having multiple staycations throughout the summer, not only will you be harboring bucks on the expenses of traveling to a far-off vacation, you can experience and enjoy all your city has to offer like never before.
The definition of a staycation (patented by yours truly) is basically enjoying all of the features and excitement of a vacation in the comfort of your own home, town, or city. Go see something in your city you never have before, like a museum, water park, festival, or attraction.
Don't even want to leave the house?
Bust out the ole camping stove and torch some s'mores in the backyard with the family over a night of backyard camping and stargazing. Basically, be creative enough to make a vacation with the resources available to you at home.
Pack a lunch (and take in a Ninja Turtles lunchbox)
Few get to enjoy the luxury of having three months off for summer like most kids do. What this means is that the daily office grind presses on for many and so does having to figure out something for lunch every day. Pocket some extra cash this summer by making it a point to have every working member of the household limit themselves to eating out only once a week by packing a lunch the rest of the days.
This is advantageous for two reasons.
One, this allows you to save on the expense of eating out every day and two, it gives the family the ability to buy and cook in bulk so that everyone takes the same thing for lunch on a particular day.
I get it, you had a real bad experience with tuna salad once but your wife loves it as much as she loves you and this will just not work to take with you. Easy solution, plan your meals out for the week as far as what each person will be taking and make it so that you buy less of whatever only one person will be taking.
Grow your own
As the new health craze continues to blossom, we all look for ways to eat better and what better way than growing your own veggies! For most parts of the United States, optimal sunshine is between May and August which means now is the perfect time to start planting that vegetable garden you have always wanted to but never had time to.
Take a log over a 1-2 week period of the vegetables that your family consistently eats and figure out a space around the house where you can plant and grow those veggies. Forget the loads of cash you will be saving by no longer buying vegetables; nothing says summer like some fresh home grown tomatoes picked off the backyard vine.
Make this summer one to remember not because of what you did, but because of what you saved. Hopefully, these 5 super savers will get you and the family on the road to an enjoyable summer from a financial standpoint. If these 5 tips can be implemented throughout the summer season, there is no telling how much money you will save and more importantly how much fun will be had while saving!