4 Tips for Saving Money on your Summer Vacation
Posted on May 8, 2015 by Josh Sheehan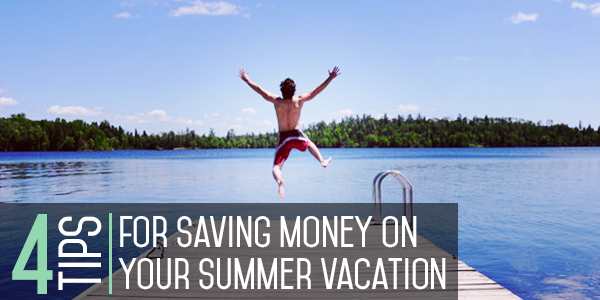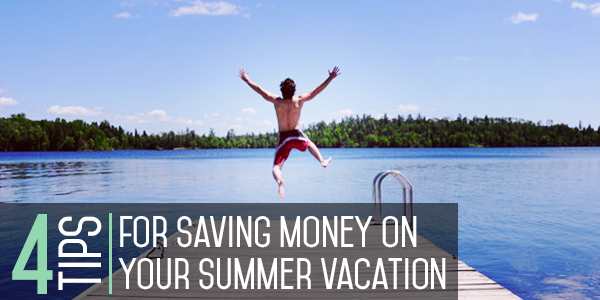 It's that season again, where the daydreams of warm sandy beaches or a cold soda by an even colder swimming pool start to creep in and out of mind. What time of year is that you might ask? It's vacation season! The kids are just about out of school and itching to get away for a while with their new unlimited freedom while the parents aren't far behind coming off of a long winter in the office. Here are four tips for saving money on your summer vacation to help achieve an unforgettable yet cost effective vacation this summer.
Make it a double!
Mom and Dad, have a junior or senior in high school that has either just graduated or will walk the stage in another year and is still undecided on college? Turn that college visit into a fun family vacation and kill two birds with one stone, as the old saying goes. Bundling a college visit with a vacation is not only a great way for the entire family to take a peek at where a fellow family member may be attending school, it is also a great way to avoid having to do a totally separate trip at another point down the road (In other words, spending unnecessary money down the road).
However this can't be just about the kids right? If Mom or Dad has a business trip to attend to in a destination city, bring the family along and simply spend a few extra days on the back end enjoying all the place has to offer. If you are forced to be there for work, might as well find a way to enjoy it right?
There's an app for that!
Extreme couponing is not just for the grocery store folks. There are endless apps available that by one way or another have the ability to offer some amazing discounts and group rates for every aspect of a summer vacation. By using apps such as Groupon and LivingSocial, make it a point to plan the entire vacation and every activity in it using discounted rates. Pair these coupons with senior and student discounts and you've got yourself a winner. Make every meal, plane ticket, roller coaster ride and 18 holes a money saver. From hotels to food and fun, it is easier than you think to not only experience things you never have before, but save a ton while doing them! This is the easiest way to stay within a low family adventure budget and who knows, you might even save so much money through trip couponing you can go on vacation round 2 later in the summer!
Can I crash on your couch?
You would be amazed at how generous people are to opening up their home to strangers. I mean so generous in fact that they will let you stay in their home for as long as your vacation lasts (of course not while they are there)… and get this, for a fraction of the cost of a hotel! And we're not done yet, you get to keep all the amenities you cherish at home like a full kitchen and living room, and maybe a swimming pool if you are real lucky. Seeking out rental homes and apartments in your desired destination location can be one of the most dollar savvy moves you make this vacation season. Websites like HomeAway, VRBO, and Flipkey can make the vacation rental process smooth, safe, and savings centered. It will feel as though you (and your wallet) are right at home. With the ability to make home cooked meals while on the road, you can keep stuffing the Washington's away since you will not be eating out every meal as is customary with most family fun trips.
Keep it Simple
The details of traveling can sometimes be a bit annoying but can more often than not be your best savings friend. Here are a few quick hitters to pick up cents here and cents there which add up to you guessed it, big dollars saved!
Pack Snacks – Traveling by car or airplane, be sure to buy snacks ahead of time as airport and gas station prices can be a real budget killer if you are not careful.
Buy airfare midweek – Plane tickets historically run higher on weekends and cheaper mid-week so be sure to keep a sharp eye months in advance on the ups and downs and purchase on Tuesday if at all possible.
The big three (or four) – Sit down with your traveling companions pre-trip and make a list of all the money snatching adventures you would like to embark on as a team. Distill the list down to the top three or four and make everything else free. Visit parks, national monuments (free ones of course), beaches, etc.
Plan your meals – Most restaurants will serve the same great meal on their lunch and dinner menu but at two completely different prices. Make lunch the biggest meal of the day to pocket some extra change by eating a lighter dinner.