5 Tips to Keep Your Next Date Cheap
Posted on April 12, 2015 by Josh Sheehan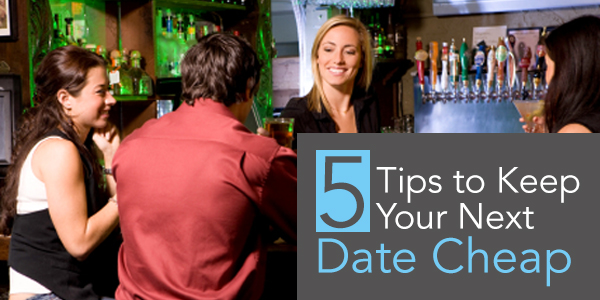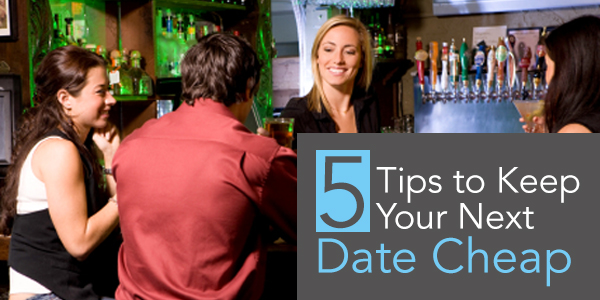 Many people assume that going out on a date means draining your wallet on expensive dinners or movie tickets, but why put a price on a special evening if you don't have to? To help you out, we've made a list of a few ideas on how to have a meaningful night out on a low budget. Don't let laziness burn a hole in your wallet, think inexpensive and be creative when planning out a date.
Split a meal.
If on a budget, it's important to not order more food than you or your date can finish. Keep expenses low and choose one entrée and a few large appetizers to get the best bang for your buck. Often restaurants will have a meal deal that comes with a variety of food. Remember sharing is caring, caring for your financial future!
Use your body parts.
I'm referring to your legs for those that had other assumptions. Take a walk through a local park, or a stroll down the beach (if you are fortunate enough to have one near). Soak in some knowledge at a local museum or explore a local farmers market together. Either way, getting up and going anywhere is not only cheap but can be a great way to enjoy each other's company.
Stay in.
The whole point of a date is to spend quality time with one another and who's to say this can't be done in the comfort of your own home? Staying in doesn't mean automatically resorting to Netflix, it means using the resources you have to be spontaneous and fun. So skip the dinner and movie, forget about mini-golfing, and any other cliché date night, and have some fun indoors instead!
Cook together.
Cooking from scratch is a great way to show appreciation to your partner, and avoid high costs of restaurant food and service charges. You can find ideas for recipes on websites like Food.com that offers plenty of cheap and tasteful dishes. Throw on an apron, put some good tunes on and enjoy each other's company while cooking a delicious meal together!
Choose cheap entertainment.
An effective way to spend an evening out on a budget is to find a bar with no cover charge that offers entertainment such as live music, karaoke, or a game night. From embarrassing yourself singing karaoke, to teaming up with your date to win Trivia, you're creating memories at a small expense.
Community hosted events are another great source of cheap entertainment. See what your community has to offer and take advantage of those resources today!
Got any other great cheap dating ideas? Leave a comment below!