Money Saving Series Part 4: Our Favorite Money Saving Resources
Posted on December 18, 2014 by Josh Sheehan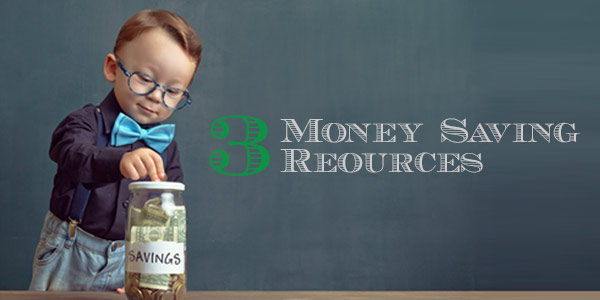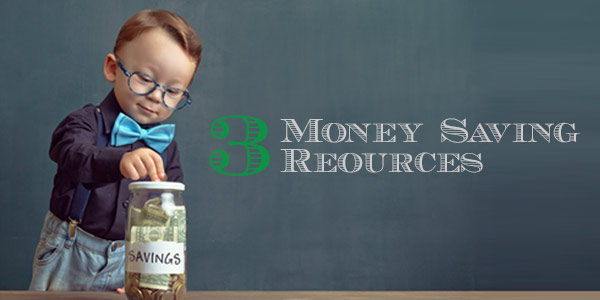 Welcome to part 4 of our Money Saving Tips series. This week we are featuring 3 of our favorite money saving resources. The sites featured in this article are some of our favorite sites aimed at saving you more money. These sites will arm you with money saving tips and tricks, as well as apps and services that will save you more of your money! We are going to keep it short sweet and to the point this week. Make sure to be on the lookout for part 5 of our Money Saving Tips series!
We came across this site about a month ago, and decided that this had to be the first resource we shared with you! Don't Pay Full is a website aimed at saving you more money on your online purchases with coupon codes. So your might ask yourself, "what products can I save money on with Don't Pay Full?" The answer is simple, literally anything. I went through the site just to see what things I could save money on, I found coupons on literally anything. From discounts on Kohl's clothing to discount on major appliances at Best Buy, Don't Pay Full had me covered.
In the past I had used coupon codes that were no longer valid leaving me disappointed, Don't Pay Full has eliminated this problem with their success rating percentage. On every coupon code there is a success rating that is decided by the individuals redeeming the code. So, next time you do some online shopping eliminate the disappointment of using an invalid coupon code by picking codes with high ratings.
If you find yourself doing some online shopping make sure to stop by Don't Pay Full to see if you can save some extra money!
Brokepedia is a money saving blog that is run by the money saving expert Kristin Wong. The thing that makes Brokepedia such a great resource is not only the experience and expertise of its writer, but it's practical approach to saving money on literally everything. From tips on calculating the total cost of car ownership, to saving money on groceries Brokepedia has you covered.
We have featured several money saving tips from Brokepedia on our blog and newsletter but our favorite tip is the money regrets budget. I have used this technique myself and can attest to it's success. Unfamiliar with this money saving technique? Feel free to check it out here.
If you're looking for credible, and useful money saving tips from an expert, check out Brokepedia.com.
Money Ning is another personal finance blog loaded with incredible money saving tips. This site is constantly being updated with new articles covering a wide range of topics focused on financial success in all areas of life. Money Ning is different from most personal finance blogs in that it focuses on the positive effects that saving money will have on your life. This site can help you achieve financial freedom with it's positive and up-liftting message.
If you find yourself struggling to get ahead of your finances stop by MoneyNing and see if their money saving tips and techniques can help you achieve financial freedom.
Start using these money saving resources today! If you have any sites that you find to be helpful please share! We love finding new websites aimed at saving money!