Mint.com Expert Interview About Saving on Bills
Posted on December 19, 2014 by Josh Sheehan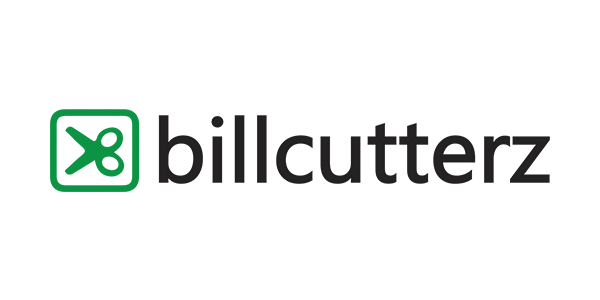 This post originally appeared on Mint.com's Blog.
Bills are one part of life that almost everyone has to accept. What individuals don't have to accept is how much they pay for those bills.
Josh Sheehan of BillCutterz says that saving money on bills is something everyone should look into, and it's what BillCutterz does all day, every day. The company helps clients reduce how much they spend on some of the most basic bills from internet to cable to electricity.
As Sheehan says, BillCutterz acts as a bill reduction concierge. It's dedicated to finding customers the best deals so that everyone saves as much as possible. Plus, BillCutterz only makes money if customers save money, so they're committed to finding the best deals available.
Sheehan shares more of what makes BillCutterz work for customers and as a business here to help more individuals save as much as possible.
billcutterz.com is such an interesting concept. Can you talk about how you came up with the idea for the site?
Barry Gross founded BillCutterz in May 2009. It all started because Barry asked Mindy Niles, his longtime friend and mortgage banker, for help in lowering his mortgage bill. Following her advice, Barry negotiated his way into saving $180 per month for the rest of his mortgage. Returning the favor, Barry cut Mindy's telephone bill in half. She was paying $66 per month for her simple landline telephone. Barry had the exact same service, but was only paying $33 because he negotiated a lower rate. Barry called on Mindy's behalf and lowered her bill 50% to match his at just $33 per month. Mindy was excited and she said, "Barry, you know, this could be a business!"
Some of the examples of bills that you can help reduce include cable, phone, and internet services. These are typically bills that many people complain about because of high costs. How do you manage to get these kinds of bills reduced beyond what users can do on their own?
Our success comes from years of experience. Our Savings Experts are on the phone with cell phone and cable providers every single day. It's like anything you put energy into: When you spend every day doing the same thing, you tend to get pretty good at it.
It certainly helps that most of our Savings Experts have worked on the customer service side for some of the larger service provider companies. This gives our Savings Experts leverage when negotiating because they know how much a customer service representative can give in discounts and savings per customer.
What are some of your biggest success stories?
We have had a lot of amazing success stories, but one that sticks out is Monica and Ryan Sawyer. ABC World News featured BillCutterz on a Real Money segment and wanted to show us negotiate bills for an average family like the Sawyers. They sent in their cell phone, cable, internet, electricity and home security bills and we negotiated for them. We ended up saving the Sawyer family $1,493.93 for the year. Needless to say, they were pretty excited!
If you do manage to secure savings and split that savings with customers, what happens after the one year mark? Can the customer continue to work with you, or will the prices go back to what they were before using BillCutterz?
It depends on the discount. If we save someone $20 per month for the life of their plan, we split the savings for 12 months, and their discount keeps on going until they change their service.
If we are only able to get a fixed discount, say $30 per month for 12 months, the plan is likely to go back up to where it was pre-BillCutterz. When a customer's savings are set to expire, we'll contact them and see if they want us to negotiate again. Most people like to keep on saving, so we usually keep negotiating for the lowest rates possible.
Do you have an average amount that people can expect to save or any sort of method people can reference to get an idea of what they can save?
The average BillCutterz customer saves 25-30% on their monthly bills. Now, whether that translates to $5 or $35 per month depends on the bill. A triple play bundle with cable, internet and phone will get you a bigger discount per month than an internet-only package.
Additionally, customers get better discounts if they pay on time and have been with the provider for a long time. Believe it or not, providers reward loyal customers with lower rates and free perks like HBO.
How do you make sure that all information remains secure?
First, we do not share personal information about our customers with third parties. Our promise to customers is that we treat their information as if it were our own. This promise is instilled in every step of our process. Not to mention, our website and customer information is protected by bank-level security. BillCutterz headquarters is located in a secure, card-access building and all employees undergo extensive background checks.
How does your service compare to others? Also, can BillCutterz be used with promotions or other cost-savings measures?
Our service is unique. We act as a bill concierge, and that's what makes us so different. You have monitoring and financial planning services out there that analyze your financial situation and offer advice and planning options. We do the same thing except we will actually do whatever it is we suggest for you, rather than you having to do it yourself. That's what makes BillCutterz truly unique.
In most cases, yes, BillCutterz will work with other promotions. It really just depends on what the promotion is. Even if we can't save the customer any money because of their current promotions, we take note of the expiration date of those promotions and plan a renegotiation.
Why are bills negotiable? What gives you the ability to negotiate?
The main reason bills are negotiable is that service providers constantly change plans, features and promotions. You would be surprised to see how many people are paying more for an outdated plan, just because they don't keep up with the newest promotions. That is one of the biggest reasons that we are so successful in saving people money, because we are always on top of the newest promotions that are rolled out.
The other part of being able to negotiate so well has to do with the expertise of our Savings Experts. All of the experts are experienced in the customer service side of these negotiations. They have all worked for the companies that they are negotiating with. That being said, they know how many discounts an individual customer can receive in a certain period, giving them leverage when negotiating. Combine this with five years of refined knowledge, and you have a really tough negotiator.
What are some other tips you offer to people looking to save money?
We're more than just bill negotiators – we love saving money on everything from monthly bills to groceries to buying your next car. Our money-saving blog offers some great money-saving tips on a wide range of topics. BillCutterz also plans to add other services to help customers save money in other areas.
For people looking to negotiate themselves, we offer three tips to help you achieve savings next time you call your service provider:
1.) Call at off times – calling in the afternoon right after lunch is usually a great time to call because you shouldn't have to wait very long to reach a customer service rep.
2.) Keep up with your bills – One of the biggest reason people don't save money is because they don't actually pay attention to their plan! Keeping up with your services can actually save you money.
3.) Be friendly – This one should be obvious, but when people don't get what they want, they tend to forget they are talking to a person with feelings. Treating reps like people will encourage them to help find you extra discounts.
Please share any additional information that you think would be helpful for those looking for financial freedom.
The biggest piece of advice that I can give to those that are trying to secure financial freedom is to understand it takes time and dedication. People can get discouraged if they don't see drastic results fast. Understand that every dollar, even if it's only one dollar, will help you. Focus on today, ask yourself what you can do today that will help you save more money and put you on track to become financially free.