Money Saving Series Part 3: 5 Money-Saving Must Reads
Posted on November 10, 2014 by Josh Sheehan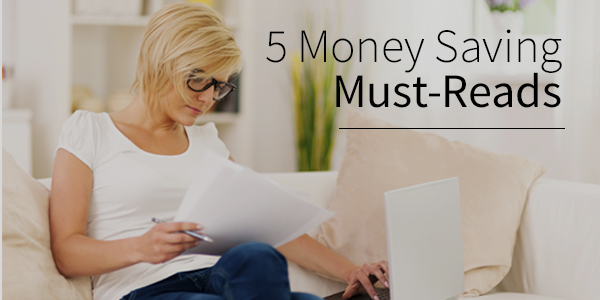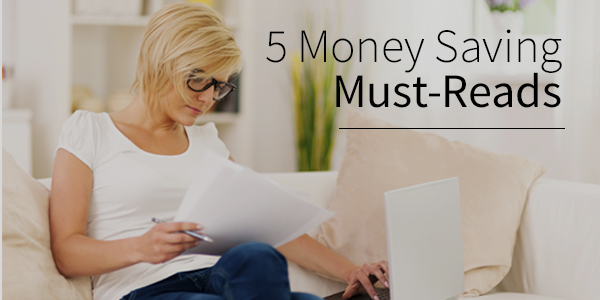 Welcome to part 3 of our Money Saving Tips series. This week we are featuring 5 of our favorite money-saving must reads. Whether you are looking for simple solutions to save money, or you're looking for a great resource base for future money advice, we have you covered. Be on the lookout for part 4 of our Money Saving Tips series!
How Much Money Should You Have in Your Emergency Fund?
The first must read covers emergency funds. There is often confusion on how much money should be put aside for emergencies. Sometimes people treat savings accounts and emergency funds as the same thing. Are you guilty of this? How can having an emergency fund protect your savings account and allow you to be better prepared for an emergency? Read this great article to find out.
Got Student Loans? Gradible Will Pay Them for You!
College can be crazy expensive. Unfortunately, the reality of excessive student loan debt is nothing new. Not sure how bad the student debt crisis is? We wrote about it in a previous newsletter, feel free to check it out here. The question becomes how will you or your kids be able afford college without gaining tons of debt? It's simple! Gradible allows you to pay off your student loan debt in your free-time. I wish I had heard about this when I went to college. This is a genius idea, you have to check Gradible out if you have any student loan debt!
2 Powerfully Effective Tips For Jumpstarting a Savings Habit
Having a healthy savings account alone wont give you financial freedom, but the habits that build the savings account will. Bad money habits will sink your ability to achieve financial success fast. Tried to build good habits with no luck? Don't get disgruntled, you just have to find the things that work for you! To help, we have included this awesome resource aimed at jumpstarting a savings habit!
To Be Happy, Spend Money On Experiences, Not Possessions
Be happy and spend your money on things that will last longer than a few years. Spending money on possessions is sometimes necessary, but if you have excess money set aside go on a vacation, the memories last a lot longer than a pair of shoes. This articles is necessarily about saving money, but it is about using the money you do spend productively and worth while.
 Ten Questions to Ask Yourself Before Making a Purchase
Do you ever struggle with impulsive buying decisions? You wouldn't be the only one… it's often a daily struggle for most. We are constantly bombarded with the newest models at the highest price points. How can you combat the urge to purchase things impulsively and save money? Ask yourself these ten questions!
Hopefully, you found some of these articles helpful. If nothing else, you now have a few more money saving resources to check out next time your trying to learn new money habits. Make sure to check out next weeks newsletter for part 4 in our money saving series!