Make The Most Out of Your Thanksgiving This Year
Posted on November 17, 2014 by Josh Sheehan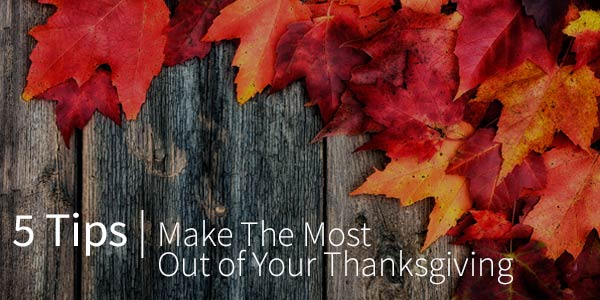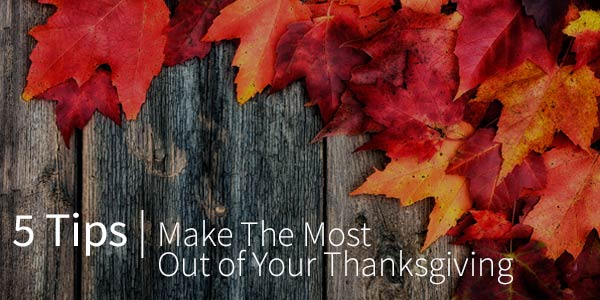 Thanksgiving is right around the corner! If you're anything like us, you're looking to cut your costs and get the most out of your holidays this year. To help you out we have put together some easy tips to guide you through the upcoming holiday. Get yourself ready for lots of food, fun, and family time!
Have a potluck!
Having a potluck is a great way to not only save money, but get a good variety of delicious food. Everyone has their secret family recipes that have been passed down for generations. Having a BYOD (Bring-Your-Own-Dish) will allow you to save time, money, and enjoy some incredible food. Who knows? You might even get to swap recipes with friends and family.
Can't find the right dish to cook? You can check out some great easy recipes to help get you started here.
Don't let food go to waste
After spending hours in the kitchen preparing and cooking delicious food, why would you let it go to waste? You can save lots of money just by eating the leftover food from Thanksgiving. Freeze a portion of the leftovers so you can make the food last longer before it goes bad.
But, what if you're sick of turkey sandwiches?
Thankfully, you aren't the only one. There are literally hundreds of Thanksgiving leftover recipe ideas on Pinterest. WARNING, proceed with caution, looking at some of these recipes on an empty stomach may cause extreme hunger. We challenge you to eliminate wasted food and try one of these leftover recipe ideas this year, and let us know how it went!
Need decorations? Do it yourself!
Saving money on decorations has never been easier. Making your own decorations can be a really fun project for the whole family. Get your kids together and come up with some ideas for decorations you can make yourself like table toppers and holiday banners..
If you are struggling to find inspiration, Pinterest has made it easy. To get started go to our Pinterest board "Save Money This Thanksgiving " for some great DIY decoration ideas. This year, do more than save money on decorations this Thanksgiving, spend some quality time with the family and make your own decorations!
Plan early for Black Friday
The day after Thanksgiving is the largest shopping day of the year as you know. Black Friday brings about many things including, large crowds, chaos, and of course huge savings. How can you brace for the chaos?
It's easy…
The first thing is to make sure you plan ahead, It's not too late to get your game plan together. You can start by finding out what deals are going to be available this year, to help  get you started we have included this Black Friday Shopping resource. Check out some of the deals hitting the big stores to see if any of them apply to you! Planning ahead and having a game plan for this Black Friday will you help you survive the chaos this year.
Finally, make sure you enjoy the food, fun, and family time
Thanksgiving is the perfect opportunity for you to reflect on all the things you're thankful for. Make sure to take some time this upcoming Thanksgiving to acknowledge the people in your life that are important. Don't drift through Thanksgiving this year, instead live in the moment and enjoy good food, fun, and family time.