7 Tips For Saving Money on Food This Fall
Posted on October 3, 2014 by Josh Sheehan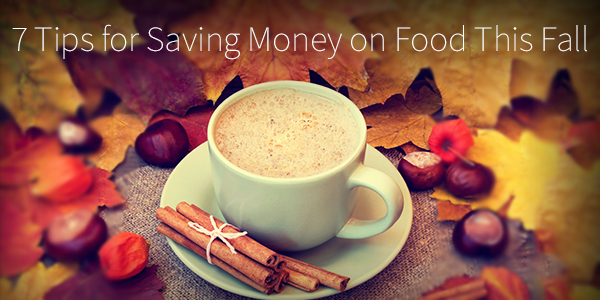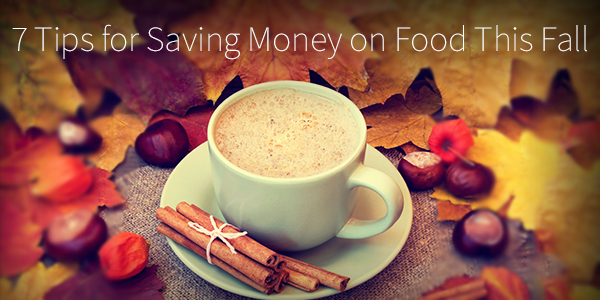 Now that it's officially October, the holiday push has started. You can consider this the 7-inning stretch of the year. We are winding down the year and gearing up for the next three months of overindulging on homemade treats and lots of family time. You will most likely be stuffing your face with delicious pies and savory casseroles this holiday season, meaning that you or someone you love will be preparing these holiday feasts. To help assist you, we have assembled the best ways to save on food this upcoming holiday season!
Be prepared.
Those of you who find yourself spending the holidays with friends and family understand the pressure to make sure that everyone is satisfied. This requires a lot of efforts and most of all PLANNING! During the holidays, everyone and their grandma make an appearance at the supermarket, meaning that you will need to get your items early, so they don't run out. The important things to remember are what meals you will be cooking and for how many people. The more people you are preparing for, the more likely you will be able to buy in bulk. Regardless make sure you have a plan set out for the upcoming holiday season, it will keep your stress low so you can enjoy the holidays.
Plan your meals in advance.
Purchasing staple products like; eggs, flour, milk, sugar etc.… early will keep the price down. As the holidays get closer, the prices on staple items will tend to rise not to mention they might run out if you wait too long.
Ask for help!
Chances are you will be eating with family, friends or both. Ask guests to bring their favorite entrée or desert. To ensure that you don't get a table full of desserts (as much as we all love desserts), ask certain people to bring an entree or appetizer.
Stock up on sale items early.
As the holidays approach keep an eye out for special discounts and promotions especially on turkeys, and hams. You can often find the cheapest prices on turkeys and ham when they first get put on the shelf. Grocery stores will have early markdowns, but as it gets closer to the holiday, the prices will start to increase.
Save the leftovers.
With lots of food come lots of delicious leftovers. This is a perfect opportunity for you to capitalize on food that's already been prepared! Save yourself some money and freeze the leftovers for multiple meals following the holidays. For a full list of great leftover ideas check this out!
Have a cookie exchange!
Everyone has a secret cookie recipe that has been passed down for generations. Why not take advantage of it? Get all your baking buddies together for a good ole fashion cookie exchange. This will allow you to get a variety of different cookies without having to bake them! This is an easy, delicious way to not only get a variety, but also save you money!
Lastly, enjoy the company.
The holidays don't have to be stressful. Help yourself out and make sure you're prepared, but most of all enjoy the company of friends and family during this upcoming holiday season!