Top 10 Ways to Eat Gluten-Free on a Budget
Posted on July 16, 2014 by BillCutterz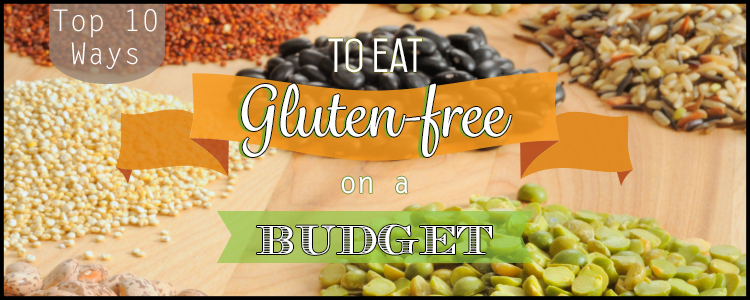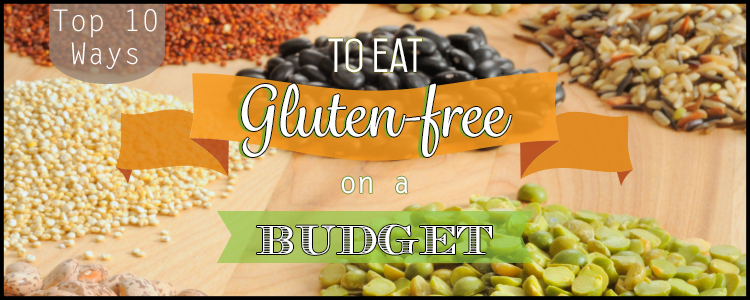 Shopping for gluten-free foods can be extremely difficult, especially when you're shopping gluten-free on a budget. With doctors becoming more familiar with the harmful effects of gluten, consumers are purchasing gluten-free foods at significant levels.
Whether you have celiac disease or gluten intolerance, you're aware of the uncomfortable and sometimes painful effects of ingesting gluten. It's so much easier to shop for and prepare meals without food intolerances, but once you're familiar with the basic rules of gluten-free eating (and shifting your palate preferences) it gets easier. But it rarely gets cheaper.
While food producers are adding more gluten-free options to their product lines, consumers are finding that the costs of these products are excessively high. A simple box of cookies that would cost $2.99 in the mainstream aisles could cost $4.99 or higher in the gluten-free section.
When you're trying to eat gluten-free on a budget, there are some effective strategies that will help you eat more healthfully. While also keeping your food spending under control.
Gluten-Free on a Budget Tips:
1. Don't Buy Packaged or Processed Gluten-Free Products
If you want to save money when you're trying to eat gluten-free, the first rule is to stop buying packaged foods. It's a different world when you go gluten-free. Items that used to be cheap are now very expensive.
It will be highly beneficial if you can train your taste buds to appreciate simpler foods. If you're adding gluten-free cookies, snacks, flours, and ready-made meals into your basket, your grocery bill is going to skyrocket. Stop buying processed gluten-free foods and you'll see your grocery bill drop significantly.
2. Look For Traditional Products That Are Naturally Gluten-Free
Not all items on the store shelves include gluten. In fact, many items that you've been buying for years or before you adopted the gluten-free diet are already free of gluten. In addition, some manufacturers make a gluten-free version of popular items and stock them in the store right next to the regular items.
Make a list of all the products you normally purchase throughout the year and start doing research online. Many manufacturers will list their gluten-free products. You will be surprised by the number of mainstream items that are gluten-free. And you'll appreciate paying that mainstream price!
3. Make Your Own Broth
At the end of the week when you're left with stale carrots, flimsy celery, and half an onion, chop into chunks and toss them into a large stock pot with the bones of leftover chicken and plenty of Himalayan salt, which is full of essential minerals that are stripped out of iodized table salt.
Let the broth boil for a few hours, skimming the foam once in awhile. Making your own broth at home is simple, cheap, and gives you a base for meals for the rest of the week. Broth can even be frozen in glass mason jars. Buy the plastic replacement lids to avoid the metal ones from rusting.
4. Eat Soup Often
Once you have your stock stored in the freezer or refrigerator, you have an abundant supply to make soups. One way to make your grocery budget stretch is to make a big batch of soup at the start of the week and dip into it as needed for quick meals.
Add a variety of veggies and even gluten-free pasta or rice. Your food will go further and the added bonus is potential weight loss. Soup helps make you feel full because it takes longer to eat. And you tend to eat fewer calories when eating a healthy, non-cream based soup.
5. Buy Gluten-Free Pasta in Bulk
Gluten-free pasta is quite a bit more expensive than regular pasta, but if you can get it at a discount for buying in bulk, you can save some money. If you don't see it in bulk at Costco or on Amazon, you could talk with your local grocer that carries gluten-free and ask if you can purchase it by the case at a reduced price. You might be surprised to find they will be happy to accommodate your request.
6. Eat More Rice
Whole grain organic rice is naturally gluten-free, but check labels to be completely sure. Some rice may be processed on equipment that processes wheat products so never assume.
Adding rice to your diet helps increase your calorie intake without adding a significant expense. If you're watching your weight, eat it in moderation. Rice is converted to sugars in the body.
7. Eat More Potatoes
Adding more potatoes to your budget gives you a nutritious, filling food substance that is extremely cheap. If you prefer to limit your starchy potato intake or have a food allergy that restricts potatoes, consider eating sweet potatoes or yams instead. They're healthier than regular potatoes and nearly as inexpensive.
8. Search For Gluten-Free Coupons
While you're doing your research to find naturally gluten-free products, also do a search on gluten-free coupons. Sign up for mailing lists to get notified when gluten-free products go on sale. A few popular sites include:
Surviving the Stores
Peaceful Mom
Rudi's
Coupon Divas
Be Free for Me
Canyon Gluten-Free
9. Learn to Make Gluten-Free Pizza
If you've ever had a craving for pizza and checked out your local gluten-free frozen section, you've encountered sticker shock. A tiny, frozen gluten-free pizza starts at around $10-$15. An equivalent mainstream frozen pizza would be $5-7.
Pizza is an expensive craving and even more expensive habit when you're gluten-free. But if you'll learn how to successfully make your own gluten-free pizza, you'll always be able to cave to your cravings whenever you want. It's fairly easy.
Bob's Red Mill carries a gluten-free pizza crust that comes with the yeast. Just make sure to also buy some rice flour. Bob's mix can come out a bit sticky without rice flour for rolling the dough. Another benefit of making your own gluten-free pizza is controlling the amount of sugar and being able to use only organic ingredients if you prefer. To dial up the flavors of homemade pizza sauce, be sure to add ample quantities of garlic, onion, and spices — fresh or powdered — into your sauce.
10. Learn to Bake Your Own Gluten-Free Items
While the most healthy diet will be low in processed foods, if you can't live without breads, baked snacks, or desserts, learn to bake your own. There are many gluten-free flours on the market (Bob's Red Mill is one of the most popular), and you will know everything that's in your food.
Knowing you're not eating chemicals, preservatives, and other mysterious additives can make you feel good about what you eat. While saving you money off pre-packaged store-bought gluten-free items.