What Does Obama's Student Loan Relief Really Mean To Borrowers?
Posted on June 12, 2014 by BillCutterz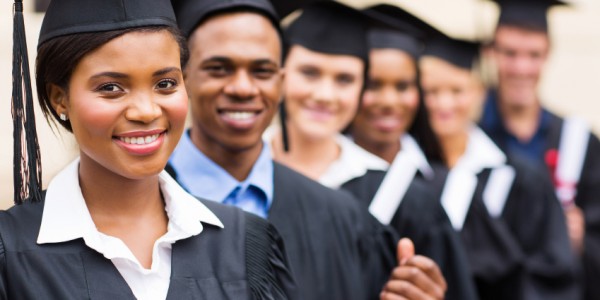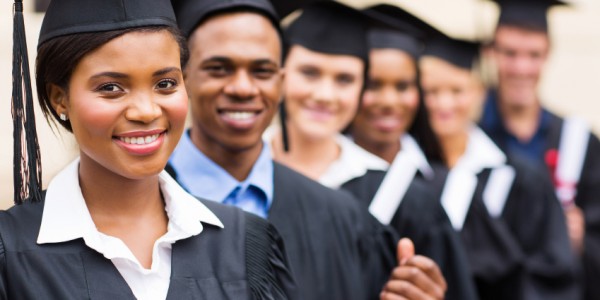 When it comes to the need for student loan relief, according to whitehouse.gov, 71% of students who graduate with a bachelor's degree leave school with almost $30,000 in debt. On Monday June 9, 2014, President Obama signed four executive orders, with one being designed to specifically help borrowers repay their student loan debts. The other three were focused on awareness and education.
The bottom line benefit for borrowers is this: The existing PAYE provision will be expanded. Depending on your income or risk status, your student loan payments may be capped at 10% of your income. The key is to take advantage of the opportunity once the expansion goes into effect. According to Forbes, an estimated 17.5 million Americans already qualify for the existing PAYE provision, but only 200,000 are benefiting from it.
Understanding President Obama's Executive Order Provisions:
Section 1.
"Expanding the President's Pay As You Earn Plan to More Federal Direct Loan Borrowers. Within 1 year after the date of this memorandum, the Secretary of Education shall propose regulations that will allow additional students who borrowed Federal Direct Loans to cap their Federal student loan payments at 10 percent of their income. The Secretary shall seek to target this option to those borrowers who would otherwise struggle to repay their loans. The Secretary shall issue final regulations in a timely fashion after considering all public comments, as appropriate, with the goal of making the repayment option available to borrowers by December 31, 2015."
What this means:
The relief won't go into effect until the end of next year at the latest, but once it does you may be eligible to have your student loan payments capped at 10% of your income. There's no indication if this will be open to everyone since this is just considered an "expansion." The language says it will be targeted to those who are struggling to repay student loans.
Section 2.
"Improving Communication Strategies to Help Vulnerable Borrowers. By December 31, 2014, the Secretary of Education shall develop, evaluate, and implement new targeted strategies to reach borrowers who may be struggling to repay their Federal student loans to ensure that they have the information they need to select the best repayment option and avoid future default. In addition to focusing on borrowers who have fallen behind on their loan payments, the Secretary's effort shall focus on borrowers who have left college without completing their education, borrowers who have missed their first loan payment, and borrowers (especially those with low balances) who have defaulted on their loans to help them rehabilitate their loans with income-based monthly payments. The Secretary of Education shall incorporate data analytics into the communications efforts and evaluate these new strategies to identify areas for improvement and build on successful practices."
What this means:
There's nothing in this provision that directly affects borrowers. It's primarily designed to earmark resources to getting the word out about the benefits available.
Section 3.
"Encouraging Support and Awareness of Repayment Options for Borrowers During Tax Filing Season. By September 30, 2014, the Secretary of the Treasury and the Secretary of Education shall invite private-sector entities to enter into partnerships to better educate borrowers about income-based repayment plans during the tax filing season in 2015. Building off of prior work, the Secretaries shall further develop effective ways to inform borrowers about their repayment options during the tax filing season in 2015, as well as through personalized financial management tools."
What this means:
Again, this provision doesn't provide a specific benefit. Its goal is similar to Sec. 2 in that it's designed to increase awareness. In this instance, the government will be enlisting the help of tax preparers or other private-sector entities.
Section 4.
"Promoting Stronger Collaboration to Ensure That Students and Their Families Have the Information They Need to Make Informed Borrowing Decisions. By September 30, 2014, the Secretary of Education, in consultation with the Secretary of the Treasury, shall develop a pilot project to test the effectiveness of loan counseling resources, including the Department of Education's Financial Awareness Counseling Tool. The Secretary of Education shall convene higher education experts and student-debt researchers to identify ways to evaluate and strengthen loan counseling for Federal student loan borrowers. Additionally, the Secretaries shall collaborate with organizations representing students, teachers, nurses, social workers, entrepreneurs, and business owners, among others, to help borrowers represented by these organizations learn more about the repayment options that are available to them in financing their investment in higher education and managing their debt, and to provide more comparative, customized resources to those borrowers when possible."
What this means:
Another awareness-oriented provision. It appears this one is designed to increase loan counseling in advance of students and families taking out student loans. The provision indicates the focus of the awareness pilot program will be seeded through student and professional organizations.
What is the Bottom Line of Obama's Student Loan Relief Announcement?
Ultimately, the four provisions mean one thing to borrowers: If you're struggling to repay your student loan debt, you may not have to make payments that exceed 10% of your income. This was available to a smaller number of borrowers in the past under PAYE, but Obama's memorandum has expanded it to include more people.
If you're struggling to pay a student loan, keep watching whitehouse.gov to see when the program expansion goes into effect or inquire directly with your loan servicer for details.
You can find the original memorandum at whitehouse.gov
Share your thoughts!