Best Things to Buy in June 2014
Posted on June 5, 2014 by BillCutterz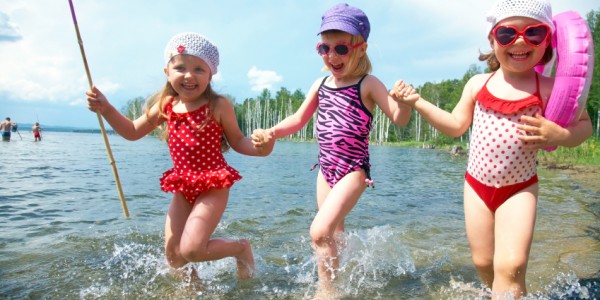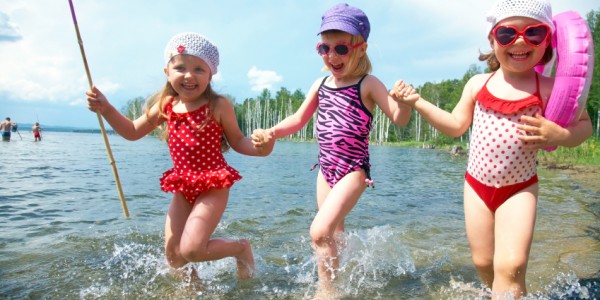 We're coming into the first weekend of June and we've put together our list of best things to buy in June.
Keep in mind that stores are operating months ahead of the season. Many of the items that you're needing right now could very well be on sale. Particularly summer items!
Here's our list of best things to buy in June 2014:
1. Bras
It's no secret that Victoria's Secret has its semi-annual sale this time of year. Prices on bras are 30-50% off regular prices. You may be able to find even cheaper prices on some close-outs. It's a good time to stock up on bras for the year, as well as other lingerie.
To compete with Victoria's Secret, other retailers are known to follow suit and also put bras and lingerie on sale to coincide with the Victoria's Secret sale. Check out Macy's, Kohl's, and Nordstrom.
2. Father's Day Specials
June 15th, 2014 is Father's Day. Stores are depending on the holiday to bring shoppers into the store at a time when they might rather be doing outdoor activities. Expect many sales promoting Father's Day and featuring traditionally masculine gift items at a discount.
3. Father's Day Leftovers
As soon as Father's Day is over, everything that was already discounted will be be priced for liquidation. A lot of what wasn't on sale leading up to Father's Day will go on sale. Plan ahead for what you're looking for and scour the circulars and retailer websites to see what's going on sale the following week.
4. Touchscreen Laptops
The prices of laptops are always dropping. As new technology is adapted into consumer products, prices on models only a few months old will start declining. Right now, 11″ and 15″ laptops are in the $200 – $400 range. Watch for sales to see the brands stores are trying to unload. Expect some very good deals, especially if you shop around.
5. Gardening Supplies
Gardening in most states has a limited window, particularly in northern regions. Retailers are aware that there are only a few months to sell as much gardening supplies as possible. They want to draw in shoppers and make sure they don't spend that limited budget at a competitor. Watch the weekly sales at Walmart, Home Depot, Lowe's, as well as your local gardening centers.
6. Tools
Because of Father's Day and the promise of three months of good "working" weather, tools will be on sale. In addition to Walmart, The Home Depot, and Lowe's, check out the tool section at Target and Sears.
7. Autos
June is a good time to buy a car, truck, or SUV because of several factors. The end of the fiscal year is approaching for car dealers and they want to move as many cars off the lot as possible. Also, dealers know that the pool of car buyers is finite, and if another dealer offers a better sale and attracts a customer onto their lot, once a deal is made that customer is lost.
Car dealers also get aggressive with discounts this time of year to get ready for the new model year. Take advantage and don't buy at the first place you shop. Do research, keep your options open, and don't settle on a price you aren't comfortable with. There will be another dealer down the street who will realize you're a savvy shopper, and they'll be ready to make a better deal. Or better yet, shop online at sites like cars.com, CarMax, TrueCar, Cars Direct, or Carvana.
8. Vacations
Resorts and cruise lines have trouble getting rid of inventory in the late summer and fall because of several reasons. The new school year starts in late August and early September for many students, and it's the most active part of hurricane season. Because of potential itinerary changes due to weather, many travelers steer clear of traveling during the late summer and early fall.
Resorts and cruise lines are ready to book those dates and are willing to offer discounts to encourage people to travel when they otherwise might prefer a different time of year. Your best bets will be on Caribbean cruises and resort packages.
9. Gym Memberships
Gym memberships were hot last month and you can expect them to be on sale through the summer. When the weather is good, and active people are outdoors, gyms have to drop prices to entice consumers. Keep watching the discounts on big box gyms as well as local smaller ones.
10. Dinnerware
Because June is wedding season, stores are stocked up on dinnerware to accommodate bridal registry volume and families who choose this time of year to replace old dinnerware as they host guests. Dinnerware and light housewares should be popping up in the weekly sale papers this time of year, and sales should be brisk. If you're in the market for new dinnerware, get your racing shoes on so you can get first choice before the most popular patterns sell out.
11. Swimwear
Stores need to make way for next season's merchandise and swimwear is in the way. Not to mention the selection has been whittled down and swimwear doesn't display well on racks anymore. Take this opportunity to grab up a swimsuit for the rest of this season — or buy a few suits to sock away for next season.