How to Get Affordable Medical Care Without Health Insurance
Posted on April 15, 2014 by BillCutterz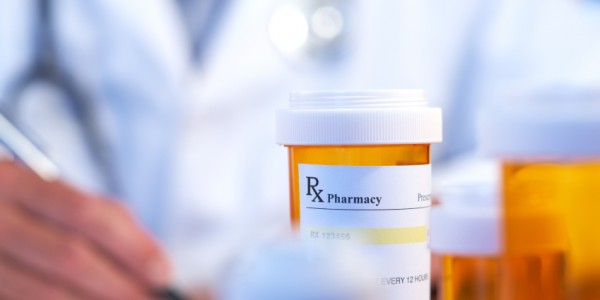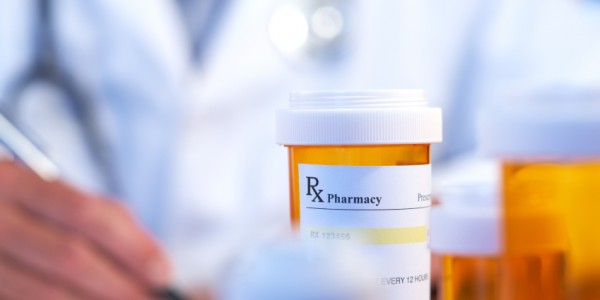 The White House announced late last week that April 15th is the new deadline for mandatory sign-up for the healthcare exchanges. That means if you haven't enrolled yet or aren't signing up today, you won't be able to enroll again until November 15th — and won't have health coverage for the rest of the year.
At least that's in theory. The deadline has been a moving target as Washington tries to get as many uninsured Americans enrolled as possible. But what if this is the real deadline and you can't afford to buy into the system? Use this HSA calculator to see what you can afford. What if you make too much for the government subsidies, but also make too little to pay hundreds of dollars per month for health insurance?
Many citizens have been paying out of pocket for years and want to continue paying on their own, but now the government will charge a tax penalty for each month of non-enrollment, except for those with an exemption. The fee for not having insurance during 2014 is $95 per adult or 1% of taxable income, whichever is greater. (Although the fee can't be greater than the annual premium of the least expensive bronze plan.)
Even with those penalties, some people will decide to not buy into the health insurance system on principle or because they feel it will be cheaper to continue paying for their healthcare in cash.
If you decide to forego "Obamacare" and choose to self-pay, how can you keep your health costs lower? Take a look at some ways you can get affordable medical care without actually buying health insurance:
1. Tell Your Doctor's Office You Are Self-Pay
On your first visit with the doctor, let them know you're self-pay and would like to get a discounted rate. Let them know your financial situation — whether it's expected to improve in the future or if you are on a permanent limited income. Most doctors and their staff will work with you.
Many practices have a sliding scale, have a set price for self-pay patients, or allow monthly payments. If you're having a short-term financial crisis and can't qualify for Medicare or Medicaid because of prior income, you could directly ask the practice's manager if you can pay a set amount that you can currently afford. They may not give it away for free, but they'll most likely make a concession for you.
2. Check Out Pharmacy Discounts on Specific Generic Drugs
Some pharmacies have reduced the cost of specific generic drugs. Walmart is well-known for its $4 prescription program that includes hundreds of drugs. Other retailers have joined Walmart and have their own low-cost generic pricing. Target and Wegmans carry $4 prescriptions, Walgreens $9.99 and RiteAid $8.99. CVS has a membership-based program that offers $9.99 90-day supply prescriptions for $10/year.
Just be aware that not all prescriptions are included, and in some states, the price may be higher because of unfair practice laws. Check with retailers directly for specifics, and be prepared for changes as these programs evolve. If you're aware of another program, feel free to add it in the comments of this post.
3. Find Free Prescription Drugs
It sounds too good to be true, but some retailers offer certain prescription drugs for free. Publix and Price Chopper supermarkets both offer free antibiotics. Publix also provides some free diabetes medications and blood pressure medication. Price Chopper offers free diabetes medications and other $4 generics.
Because the list of free medicines may change over time, the information in this post could become outdated. Check with the retailer directly before relying on receiving medication for free. Again, if you're aware of other free programs, definitely share it at the end of the post in the comments!
4. Identify Local Community Clinics
Many cities and towns have community clinics with sliding scale or low-cost payment programs. It might be your best possibility of paying the least for a doctor's visit. Use this clinic locator to find out if there is one near you. Planned Parenthood is another local community organization where you can get low-cost testing and treatment.
5. Purchase Blood Tests and Other Lab Work Online
When your doctor requests lab work from a national chain laboratory, the prices can be extremely high for just a few tests. Instead of letting your healthcare operate on auto-pilot, be proactive before visiting the doctor. Do research online to identify online labs that charge a fraction of the price.
These labs, such as Health One Labs, Direct Labs, and HealthCheckUSA also offer testing packages where you can get dozens of tests worth thousands of dollars, assuming you had taken them individually through a doctor. To get the discount, call the online lab and speak with a representative. They aren't allowed to recommend tests so you'll need to know what you want to be tested for — but they can respond to your questions and help you select the best-priced package for needs.
6. Take a DNA Test
Taking DNA tests and receiving health information has become controversial due to the FDA creating problems for DNA testing companies such as 23andme.com But once DNA companies are again allowed to provide health and genetic risk information, patients will have a valuable tool in self-managing healthcare.
DNA tests empower the patient and their healthcare providers to understand genetic risks and prescribe exercises, supplements, or medicines to reduce the ultimate risk of disease. While the government fights to keep personal health information out of the hands of the patient, if you believe in the benefits and cost savings of accessing your own health information, do what you can to support patient's rights.
7. Consider Medical Tourism
It's not always affordable to travel out of the country for healthcare, but many people who can't afford the American healthcare system have found that certain procedures can be a fraction of the price if purchased in another country. The most important thing is to do your research before making any deposits or commitments. Some countries have good reputations while others have had complaints. Check out this website on medical tourism as a starting point for your research.
8. Join a Healthcare Sharing Society
Health sharing is a twist on health insurance that allows you to have "insurance" outside the traditional or Obamacare system. Groups of like-minded people band together to share insurance costs across the members. Many are religion-based and expect you to be a practicing Christian to participate. Find out more.
9. Buy Short-Term Health Insurance
Some policies allow for activation from one to 11 months, with renewals up to three years. These policies differ from conventional insurance because the deductibles and benefits are much higher, but the premiums are much lower. If you're very healthy and mostly concerned about catastrophic accidents, this might be a better option than conventional policies. Along these same lines, you could investigate critical illness, fixed-benefit, or accident plans.
10. Get Screened For Free at Health Fairs
Search the local papers and the internet for health fairs in your area. Health fairs are known for having multiple booths where you can be screened for many basic illnesses. Fairs will typically have a website with the participating clinics and hospitals listed. Make your own list of what you'd like to be screened for and attend the fair. You'll also be able to get advice on where to go for low-cost tests you may not have access to at the fair.
11. Use Illness-of-the-Month Discounts and Freebies
It's common knowledge that October is Breast Cancer Awareness Month. Many clinics and hospitals offer free or reduced-cost mammograms or other female-centric screening and testing during the month. The same goes for diabetes, heart disease, cancer, and Alzheimer's. Whenever there is a month devoted to awareness of an illness, there will most likely be free screenings offered by related facilities and organizations.
12. Join a Clinical Trial
If you've tried everything and can't afford to be treated for a specific illness, consider a clinical trial. Medical research is done on hundreds of disease types and you may qualify. It's a riskier option than conventional medicine, but you'd have access to new therapies, medicines, and diagnostics. Do your research on a clinical trial aggregator and you may be able to find a program that will benefit you.
Resources