12 Easy Travel Tips for Traveling on a Budget
Posted on April 10, 2014 by BillCutterz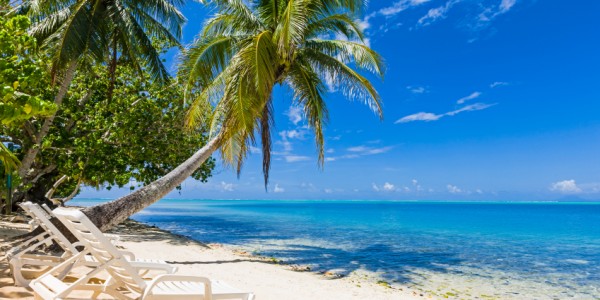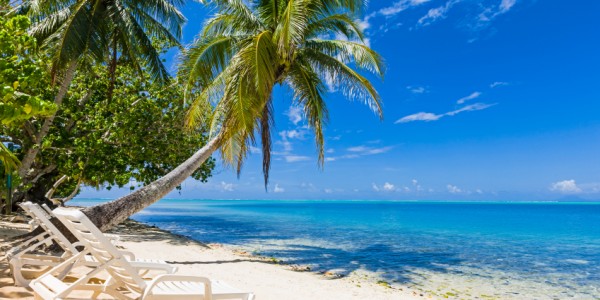 Even when you're on a budget, there will be times when you just need to travel and get away from it all. The best way to make your vacation relaxing is to not spend so much that you get home and have to suffer the consequences for the next six months.
If you can economize on as many expenses as possible, you can travel for a fraction of what frivolous travelers are spending. It just takes planning.
Here are the BillCutterz tips to traveling on a budget:
1. Find the Cheapest Flight
Except for college students or gap-year youngsters, most budget travelers are going to take a vacation only once or twice a year. You probably won't benefit much from frequent flyer programs. Your best bet is to find the cheapest flight on whichever airline is offering a special. Check Expedia, Travelocity, Priceline, Kayak, and other travel aggregators. They have the most inventory and you'll have a lot of options to choose from.
2. Factor in Baggage Fees
It doesn't benefit you to get an airline ticket for $40 cheaper if you're going to have to pay a $25 baggage fee each way. When comparing airlines, pay attention to those fees. If you choose an airline like Southwest that doesn't charge baggage fees, you're saving $50 before your trip even starts.
3. Book Your Flight, Hotel, and Car Together
Many travel sites give you the opportunity to purchase your travel as a package. These deals can be enormous. If you haven't already found a smoking hot deal on your hotel or car, check out the pricing with all items combined. Expedia and Travelocity are the first place to look, although there are a number of other sites that have combo discounts.
4. Don't Stay at a Hotel
Hotel costs can far outweigh your flight and transfers. If you can stay with friends or family in your destination city, your trip will cost significantly less. If you don't know anyone local, check out Airbnb or Couchsurfing. You can find private rooms in a house, private studios, or even a whole house. Prices vary based on location, but there are couchsurfers and Airbnb hosts around the world. Just be sure to check the reviews. The benefits could include staying with a local who might be willing to drive you around or at least tell you the best (and cheapest) places to visit.
5. Search Online For Travel Promo Codes
People who are masters at saving money look for promo codes before buying anything. There are many sites that list retail and other codes as they're released or once per month. Browse through the codes for savings on hotels, cars, and attractions.
6. Sign up for the Groupon at Your Destination City
Don't pay retail price for museums, excursions, and day trips. Sign up for another city's Groupon to see the cut-rate deals offered to locals. You can save 50% or more on activities, spa services, restaurants, shows, and more. Have a great time at your destination city for a fraction of what the uninformed traveler is paying!
7. Bring Your Own Travel Mini Bar
When you check into a hotel, the first thing to ask is if you can get a room with a refrigerator. many times you can get one at no cost. Whether you have a refrigerator or not, you can bring your own snack items and stock up for pennies on the dollar. Also, if you like to have a cocktail on the airplane, you are allowed to bring small bottles of alcohol if they meet TSA requirements for toiletries and fit in your one-quart bag.
8. Save Up For Your Travel By Foregoing Restaurants
One of the quickest ways to accumulate money for a vacation is to reduce your restaurant spending. Having a few drinks and a nice meal at a restaurant for two can approach $50-$100, depending on your preferences. Make a conscious effort to skip one or two restaurant meals per month, and put that money into a special savings account just for traveling. You'll be surprised at how much money is in the account at the end of the year.
9. Travel in the Off Seasons
Instead of going to tropical locations or cruises during the summer when kids are off school — and resorts and cruise ships know they have the advantage — choose to travel when the weather isn't perfect or when everyone else is in school or typically not thinking about travel. Don't travel on holidays or summer breaks and you'll have resorts eating out of your hand to get you booked. When rooms are going to be empty, that's the best time to be traveling. There will be a lot of competition for fewer travelers.
10. Learn the Local Language
Since you're probably going to spend at least a few months saving money for your trip, use that time to start learning the language. When you get to your destination, knowing how to ask where the locals shop and eat will help you have a more rewarding experience while also saving money. If you can converse, you can get away from the tourist traps where everyone is paying double what they should be.
11. Be Strategic When Choosing Your Travel Destination
Just because a place sounds more exotic doesn't mean it's more expensive. Instead of the an all-inclusive in Cancun, consider somewhere like Thailand. You'll have access to beaches, culture, and entertainment and pay a lot less than a more popular destination. Southeast Asia can be a lot cheaper than Europe or the Caribbean. Do your homework and you could reap the rewards.
12. Get on Mailing Lists
Sign up for cruise ship, resort, hotel, and travel site newsletters. TravelZoo is a popular aggregator where you can find very good deals. Sign up for a variety of site specials and you'll start to see you inbox fill up with offers. Be ready to buy immediately when you see the right deal for the right place and price. Just be aware that a lot of those deals might be loss leaders (lowest quality room) or they might be for a limited stay or specific dates. But if you have the flexibility to use one of those limited offers, you could save a bundle.