10 Tips and Recipes For Making Natural and Organic Spa Treatments at Home
Posted on March 26, 2014 by BillCutterz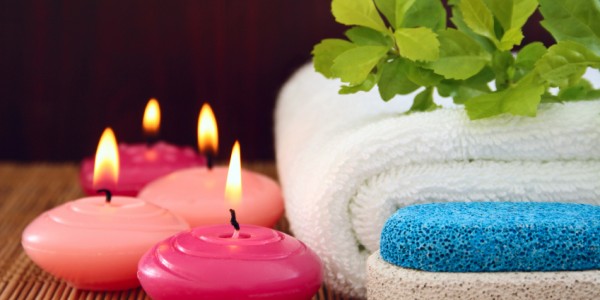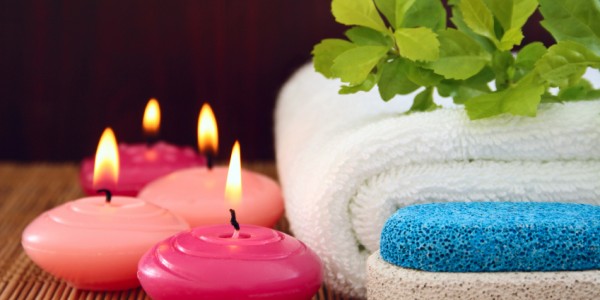 Having a spa day or visiting a salon regularly is a special indulgence that makes you feel fresh and beautiful. But while you're beautifying your hair, nails, and body, you can be doing significant damage to your bank account. How do you get the benefits of paying for salon services and having luxurious spa days without the high expense? Do it yourself at home! And with organic ingredients!
There are so many ways to pamper yourself without spending a ton of money. You can even make your treatments organic by using only organic ingredients. Your homemade organic concoctions will still be cheaper than the mass-produced chemical mixtures you'll pay for at a salon or store.
Check out these 10 inexpensive at-home spa treatment tips and tricks:
1. Use Your Blender to Make Homemade Organic Products
From creamy, moisturizing masks to coarse exfoliating rubs, your blender is the center of your home spa universe. Basics such as yogurt, coconut oil or olive oil, avocado, eggs, and honey are staples of home spa experts. For example, a quick moisturizing mask can consist of yogurt, honey, and avocado. Smooth over your face for 10 minutes and rinse with cool water. Most masks you can make for your face, hair, or nails will work best when smooth and not chunky. A blender will be your biggest asset.
2. Use Bananas to Make Moisturizing Masks
Bananas have enzymes that naturally soften and moisturize your skin. And bananas are cheap! Just mash a small, ripe banana and slather over your face and neck. Find a place to relax for 15 minutes as the banana works on your skin. If you want a richer mask, add yogurt and avocado to the banana mash. Masks are generally more effective when they're used in a humid environment that opens your skins pores. The vitamin C and B6 in bananas also promotes skin elasticity.
3. Use Vinegar as a Toner
Vinegar is an incredible ingredient that can have so many uses both internally and externally. For a simple toner, just add 1 tbsp of vinegar to 2 tbsp of water. Apply with a cotton ball and let dry. In case you want to infuse your tonic with fresh herbs, here is a site that shows how to make multiple types of herbal toners.
4. Make a Homemade Facial Serum
Almond oil and olive oil are excellent vehicles for other ingredients you want to apply to your skin, especially herbs and essential oils. Thicker carrier oils help your skin retain moisture, reduces wrinkles, and makes your skin look more glowing, while thinner essential oils treat specific skin types or issues. The idea is to mix them together for your own custom facial serum. There are so many possible combinations, and here's a post we found that includes a number of recipes.
5. Use Milk for a 5-Minute Beauty Mask
Do you have powdered milk around the house? You've got the only ingredient you'll need to make a silky smooth facial mask that rivals what you'd get at a spa. But without any chemicals or preservatives! Just mix 1/2 cup of powdered milk with enough water to bring it to paste form. Slather over your face and neck and allow it to dry for five minutes. Once dry, rinse with warm water. It's perfect for a quick, moisturizing treatment.
6. Use Oatmeal To Make an Exfoliating Scrub
Oats are great for fighting dryness and flaky skin. They contain polysaccharides which create a gelatinous film that moisturizes and protects the skin and helps create a natural barrier from the elements. Another component of oats is called saponins. They're responsible for removing dirt and oil from your pores. For an oatmeal scrub, combine 2tbsp each of whole milk, honey, olive oil, and oatmeal. Mix the paste until it becomes fully saturated and soft. Gently exfoliate your face for at least one minute, then let rest on your face for 10-15 minutes. Rinse with warm water.
7. Use Mayonnaise or Eggs for Custom Skincare
Eggs are fantastic for both dry and oily skin. If your skin is dry, create a mask with the yolk. If it's oily use the egg white. If your skin is normal or combination, whip the whole egg and apply. Add a squeeze of lemon before applying. Leave on your face for 20 minutes and remove with warm water. If you don't have eggs, but you do have organic mayonnaise, try that instead! Just gently apply across your face. Allow to sit for 15 minutes and then wipe away and rinse with warm water. Your skin will feel smooth and refreshed.
8. Incorporate Citrus Fruits Into Your Homemade Products
Yogurt is an excellent base for many masks and moisturizers, and citrus fruit is a great additive. Sunkist (the international fruit supplier) has created a special page to list homemade skincare recipes that include citrus fruits. The recipes include soaks, masks, scrubs, and creams.
9. Make a Hand and Nail Moisturizing Mask
Hands can get cracked and dry and fingernails can become brittle from repeated washing throughout the day. Soaking your hands and nails on a regular basis can help them stay soft and younger looking. Some ideal ingredients to use include olive oil, eggs, milk, honey, banana, and avocado. For soaking nails, here's a few recipes for customizing your soak specifically to your nail issues.
10. Make Your Own Hair Treatment
Why stop at making products for just your skin? Make a deep conditioning hair mask! Ingredients include honey, bananas, almond oil, and almond milk. Honey is a humectant that attracts moisture and adds shine. The potassium in bananas softens hair and prevents split ends on freshly-cut hair. To create a super-moisturizing hair mask, combine half of an avocado, a banana, one tablespoon honey and one tablespoon sweet almond oil, plus a fourth cup almond milk. Combine in the blender for creamy texture. Apply to ends of hair and work your way up, put hair into a shower cap and let it soak in for 45 minutes. Then, rinse and wash your hair as you normally would. Look at those luxurious strands! Organic Authority also has several helpful mask recipes.
The internet is filled with great ideas and recipes for making homemade hair, skin, and body treatments. Do you have your own at-home salon or spa tips?