Money Saving Tips for the New Year
Posted on January 6, 2014 by Sabrina Smith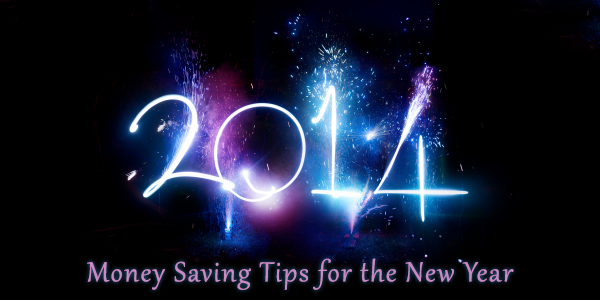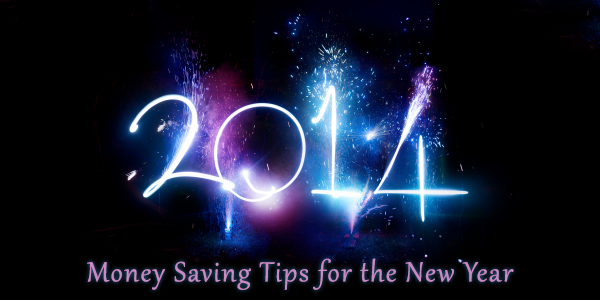 It's officially the New Year and that means a rush of resolutions and good intentions. Start your new year off right with these money saving tips.
Resolutions
Quit smoking. It's an extremely costly habit that is bad for your health as well. Though it's not easy to do, quitting smoking is a really easy way to save money. If unable to completely quit, cutting down on how many cigarettes smoked a day can help.
Exercising can save you money this year as well. So much money goes into health care that eating right and taking care of your body can lead to numerous savings. Being healthy can cut down on the doctors' visits and prescriptions, as well as insurance costs. By eating at home instead of eating out, you not only cut down on carbs and calories, but on restaurant and fast food spending.
Pay down your debt. If you're like the millions of people in debt these days, you know how costly it really is. By paying just a little bit extra each month you can cut down the interest and time it takes to pay. Paying off your debt also increases your credit score as an added bonus.
Make your coffee at home. Just a little switch from café or Starbucks coffee to homemade coffee can greatly affect your savings. Not only can you brew as much as you'd like, but making your own coffee costs a lot less than going out.
Going Out
Instead of going out with friends in the new year, party at home. Meet at your or your friend's house and enjoy an evening without spending a lot at a restaurant.
Take advantage of early bird or happy hour deals at your favorite bar or eatery. If you want to save money, visit restaurants when the food and drinks are cheap. Always look for specials and discounts.
Coupons are a great way to save money when going to a restaurant or bar. Search the local paper and watch out for New Year deals. Keep an eye on Restaurant.com for great deals.
Save at Home
In order to save money, turn off all lights and appliances that you aren't using. It can be really easy to save on electricity if you just cut back on usage.
Fix all your leaky windows, doors, and pipes. A lot of energy is lost when these things stay broken, costing you unnecessarily. Investing in dual or triple-paned windows can cut down on how much heat or cold are lost from bad windows. Get a draft guard for you doors, to keep from losing air that way, and getting your attic reinsulated can help as well.
If you're looking to revamp your home this New Year, investing in inexpensive art and furniture are surefire ways to save a few dollars. By reupholstering your old chairs or repainting your old table, you can change your décor without spending a ton on new items. For artwork, you can take a picture of your favorite thing, blow it up, and frame it. Not only will you have a new decoration but it will mean something to you as well.
Organizing a clothing swap is a great way to get a new wardrobe without spending a dime. Invite some friends over and start trading. You can even make a party of it, to add some flair to the swap.
Buying generic can save you a ton of money in the long run. Rather than focusing on those name brands, buy the stuff that is exactly the same but a whole lot cheaper. Whether you get medicine, food, or clothes, you'll be saving money.
Use white vinegar as a cleaner. A one-to-one solution of water and vinegar is a great multipurpose household cleaner. Non-toxic and safe for the environment, this do-it-yourself idea is a great money saver for the new year.
Wise Money
By tracking your purchases each day, you can see what you're really spending your money on. At the end of the month, look for ways you can cut back on what you've bought. This will help you to budget and save money.
Give yourself a limit on New Year's gifts you'd like to give yourself. It's always fun to buy new things when the year comes to an end. With a new beginning comes a lot of spending. However, in order to keep yourself from buying too much, you can set a limit to keep from buying every new thing you see.
Build an emergency fund. If you're like the many people who live paycheck to paycheck, having an emergency stash of cash can be extremely helpful. By setting aside a small amount of money each month, you can accumulate a stock of money that can help if the dishwasher suddenly decides to crap out or the car breaks down.
Switching insurance, telephone, and television providers can save you a ton of money this new year. Looking around for better rates can be a great help. So many plans are costing you more than they should, and by switching to a better one, you're saving yourself a lot of grief. Don't want to do it yourself? BillCutterz will negotiate with your current service providers to get big discounts on cell phone, cable/satellite TV, electricity, internet and so much more.