Christmas and Kwanzaa: Holiday Savings
Posted on December 6, 2013 by Sabrina Smith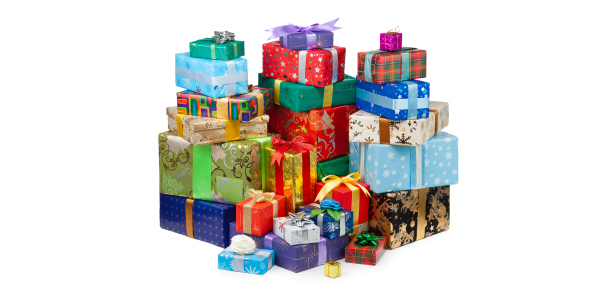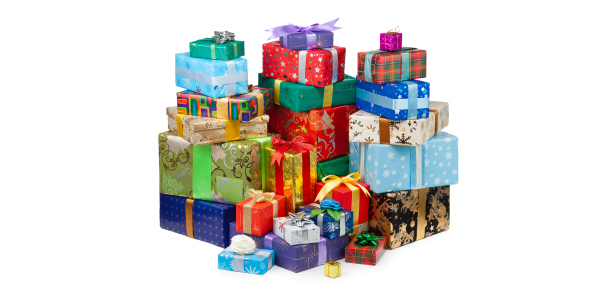 It's that time again: holidays are filling the air with seasonal fragrances and cheer. Now through the end of the year is a shopping frenzy, but it doesn't have to be a spending spree because we've got money saving tips for the holidays. Hanukah has already passed, but Christmas and Kwanzaa are still fast approaching and there is plenty of time to save money as 2013 comes to a close.
Kwanzaa
Kwanzaa is the time for African Americans to celebrate their African roots and culture. Like Christmas, Kwanzaa festivities can become expensive because of gifts, food and decorations. But there are still plenty ways to save money and celebrate with your loved ones.
Decorations
Some of the decorations that are used during Kwanzaa are fruit. In order to conserve money on fruit supplies, you can buy fruit with a longer shelf life. Tangerines, apples, pineapples and bananas are good choices because they can last throughout the celebration.
A way to save when decorating the home with African inspired ornaments is to shop at auction shops or online for inexpensive decorations. Don't forget the always important red, black, and green symbolic colors. You can make your own inexpensive centerpieces, table cloths, and garlands while still celebrating your heritage if you're crafty. If you're not crafty, visit your local dollar stores for inexpensive decoration supplies.
Gifts
Gift-giving is common because they're a wonderful way to share your holiday spirit with family and friends. The main reason for gift giving is to teach and educate, so they do not have to be expensive. Picture books for kids or adults are great, as well as decorations and ornaments showing the joys and wonders of African values.
Christmas
Christmas is one of the biggest holidays of the year dollar-wise, if not the biggest. Whether you're celebrating for religious reasons, or leaning toward the commercialized holiday version, Christmas is a time of lights, presents and joy. It's no doubt that Christmas can be an expensive holiday, even if you're not throwing a lavish party. Here are some tips to help cut down on the crazy Christmas spending.
Decorations
Houses, yards, and even cars are decorated. An abundance of twinkling holiday lights, though beautiful, can really start to subtract from your holiday bonus check. Instead of the common incandescent lights, LEDs can be used. LEDs are a lot cheaper to buy. They also use a lot less energy than their counterparts but still encompass the same wonderful Christmas spirit.
For trees you can go to Walmart, Amazon, Overstock.com, and other discount stores. You can search locally for a tree nursery, if you'd like to cut your own. You can also visit stores like Home Depot and Lowes to find cheaper fresh or artificial Christmas trees.
The biggest tip, though, is to always save your decorations, especially if they were expensive to buy. Take care of everything and pack well so your treasured items will make it to next season.
Gifts
Gifts are one of the many wonderful parts of the Christmas holiday, but can really get expensive. In order to save money on this aspect of the holiday, having a Secret Santa party, everyone draws a name from a hat and gets one gift for one person, can really help. You can also set a price limit on how much everyone is allowed to spend.
Another inexpensive gift-giving scenario is to make the present rather than buy it. Homemade gifts are easy to personalize and often express love and appreciation better than purchased presents. These also often cost much less.
Searching the local stores and retailers for the best deals is one more inexpensive gift idea. It always pays, literally, to compare prices in order to get the best bang for your buck. Keep in mind that many people often wait until the last minute to get presents as well, so buying things ahead of time, will keep you from scrambling to find what you need and getting stuck with a bad deal.
Also, start scouring Groupon, Living Social and the other daily deal sites. If you need a particular item, make sure to start early or you may lose out completely.
Festivities
Christmas parties are fun and a great way to celebrate, but they can get pretty darn expensive sometimes. To combat this, decorations can be reused every year. No one should mind that you broke out the same Santa décor and reindeer dishes as previous parties (and they may not even notice!). Christmas is about sharing in the holiday spirit and parties should be the same. The use of reds and greens is great as well.
Use coupons for Christmas dinner. Just because the food is cheap doesn't mean the quality is slacking. The holidays are a time for stores to mark prices down, since so many people are buying things. Comparing prices between stores can help as well.
If you have relatives that live far away, it can be really great to stay at home to avoid the high costs of gasoline or airfare. By celebrating with just your immediate family or those who live close by, you can save a ton. If you still want to see family that lives farther away you can use Skype, Facebook, or TinyChat to video chat during the holidays. All you need is a computer, a webcam, and an internet connection, and it's like Grandpa is right here with you.
Local events are often put on as well, and are usually free. A Night in Bethlehem and other activities kids and adults are abundant during Christmas. Most communities will be having some type of celebration to visit. If you don't feel like going anywhere, staying home with your family or visiting with your church members is a fun, inexpensive and perfect part of the Christmas holiday.